Element is delighted to announce the grand opening of our integrated and expanded Houston facility on Wednesday, October 9, 2019.
Please join us at our opening ceremony as we celebrate our re-designed materials testing and inspection service facility. Tour our state-of-the-art equipment and capabilities and meet our world-class technical experts.
Schedule
10:30 - 11:30 Registration and networking
11:30 - 12:00 Ribbon cutting with Charles Noall, Element CEO
12:00 – 13:00 Catered lunch and networking
12:30 – 14:30 Guided tours
Guided tours
Guided tours will start at 12:30 with small groups continuing every 10-15 minutes. Our experts will share their world-leading knowledge in materials testing, non-destructive examinations, fracture mechanics and ECA, sour service corrosion, coatings, insulation, as well as non-metallic materials.
Refreshments
Refreshments will be available throughout the day, and a catered lunch will be open from 12:00 - 1:00.
Not able to attend?
You can also arrange a time to drop in for an informal discussion, and get all your industry and testing questions answered by our technical team.
Register
Make your registration today
We look forward to seeing you at our Houston grand opening on October 9. Mark your calendars and be sure to reserve your space today.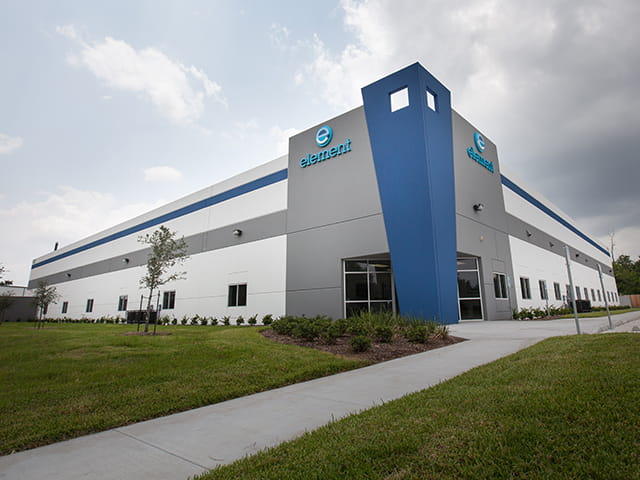 element Houston open house
Highlights of our grand opening
· Join a guided tour of the Element Houston facility 
· Meet the team and learn what they do
· Discuss your current issues with our Engaged Experts 
· Network with local and international partners 
· Enjoy refreshments with us
Event info
Event: Open House at the Element Houston, TX
Date: October 9, 2019 
Time:  Doors open/arrival at 10am 
Address: 14805 Yorktown Plaza Drive, Houston TX, 77040
Getting to the event
The Open House event will be held at our Houston Lab, 14805 Yorktown Plaza Drive, Houston TX, 77040.
There is free parking on site; please follow signs for Element's Materials Technology.
Our team of over 6,000 Engaged Experts in North America, Europe, The Middle East, Australia, Asia and Africa are ready to help you.
Contact The Element Team