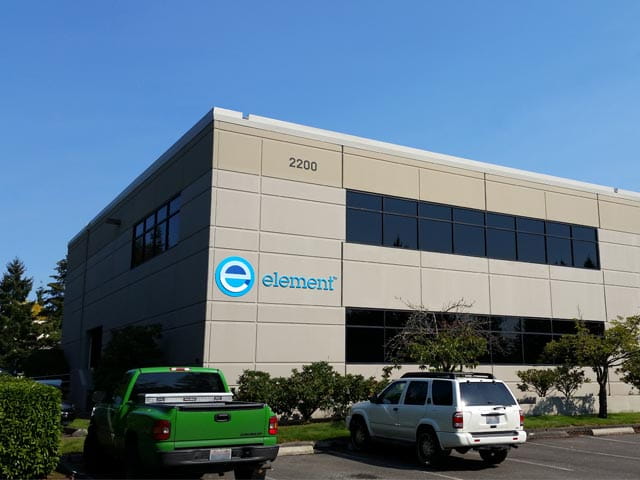 contact details
Element Seattle - Bothell 222nd Street
Address:
2200 222nd Street SE, Bothell, WA 98021-2904 USA
Map location
Phone:
+1 425 984 2715
Sales Inquiries:
+1 888 786 7555
Founded in 2011, Element Seattle (formerly Detroit Testing Laboratory Inc.) serves customers on the West Coast in the military defense and aerospace industry, providing product testing capabilities specific to the aerospace and military / defense industries, including MIL-STD and RTCA DO-160 testing.
Element Seattle's services include HALT/HASS testing, vibration testing, mechanical shock, climatics and environmental simulation, acceleration, altitude, corrosion, waterproofness, sand and dust testing, design for life endurance and many more services specific to the military, aerospace, and aviation industries.
Looking for an approval, accreditation or document?
Find all Element's accreditation, certification and approval documents conveniently available by location.
our capabilities
Element Seattle
---

Our team of nearly 2,000 Engaged Experts working across the USA, Europe and Asia are ready to support you.
How could we help you today?
Make an Inquiry