Automotive testing services that support innovation and deliver improved time to market
Element has been at the heart of the global automotive testing and wider transportation industry for almost 100 years, enabling our customers to get their latest products to market on time and helping them to make certain that they are safe, quality, compliant and fit for purpose.
We work with some of the world's most prestigious manufacturers, such as Chrysler, Ford, General Motors, Volkswagen, Mercedes, Jaguar, Continental, Harley-Davidson, Mack, John Deere, Volvo and Scania who depend on us to deliver local solutions with a global reach.
Our reputation in this fast moving sector is built around our 100 years of experience and expertise, our fast turnaround times, and the overall quality of our service. Our state-of-the-art automotive testing facilities and experienced technical teams offer customer's certification to SAE, IEC, ISO and a variety of recognised global Automotive OEM Standards.
Automotive testing services with a Transatlantic reach
From materials testing and selection to engine performance, component and structural testing, Elements expertise in automotive and transportation testing, engine testing and vibration testing is exceptional.
We offer our customers a broad spectrum of automotive testing and advisory services that include component and system testing services; engine testing services, battery testing services; door testing services; full vehicle testing services and safety testing services, through our network of specialist testing facilities that are located in both the USA and Europe.
Our full range of automotive testing and transportation sector services includes:
Compression testing
Data acquisition, editing and analysis
Engine testing
Materials testing
Interiors testing, airbag, seating and component durability
Materials testing and failure analysis
Automotive glass testing
Your Challenge
To bring your product to market quickly, safely and confidently, you need a single-source go-to partner who can provide you with the element of certainty.
Whether it is certainty in expertise, capacity, capabilities or timing, you need a partner who can adapt to your ever-changing needs and challenges, helping you to stay at the forefront of innovation and design.
Our Solution
With over 100 years of material and product qualification testing experience for the transportation industry, we have a deep understanding of the challenges you face.  
We deliver on your demands to give you the certainty you need. Whether it is developing new techniques in the R&D phase, or a failure analysis on a deployed component, we will be there when you need us.
Doing Business with element
One partner, one mission
In an industry where rapid innovation is vital to remaining competitive, you need a team of materials technology experts who can keep up. With our engaged industry experts, you can rest assured we will work together with you to navigate your complex and technical requirements to meet your production milestones.
So whether you are designing systems and components for light-, medium- or heavy-duty vehicles, we can help make them faster, stronger, safer, more efficient and, most critical of all, more cost-effective.
Element will be there for you, being your trusted go-to partner, providing the element of certainty in the global transportation sector.
Feature
Chassis & Suspension
In next generation vehicles, safety and improved performance are top of mind when designing innovative solutions. We ensure the integrity of your products from one end of the supply chain to the other, helping identify and solve problems before they occur.
Feature
Electronics & Battery
Our automotive experts in Detroit have performed testing on battery systems for over 30 years. We perform validation testing on Li-ion and Ni-MH battery cells, modules and packs. With over 200 battery test channels, we can manage multiple programs for our customers in a safe and secure environment.
Feature
Fuel Components
Vehicle fuel components must operate essentially malfunction free throughout the vehicle's life. You need a partner that can assist you from the R&D phase, through manufacturing and life cycle verification to failure analysis and service, to make sure your product is safe, reliable and durable.
Feature
HVAC, Fluid and Cooling Systems
HVAC and Fluid Systems must perform in various conditions and must meet demanding standards for safety, emissions, and performance. You need a partner that can adapt to ever-changing requirements and can provide and deliver customized testing programs when you need them.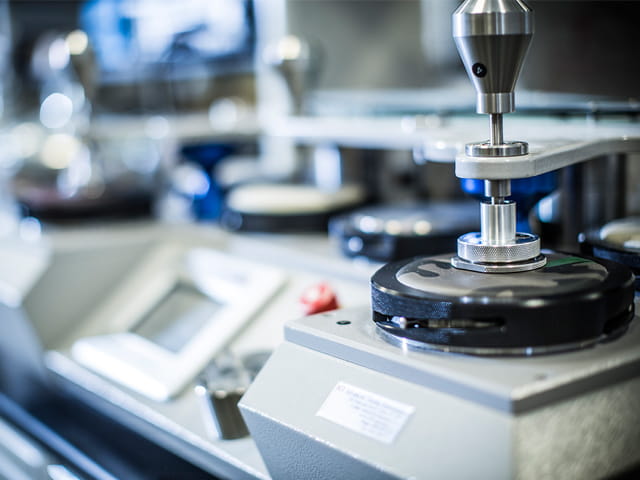 Feature
Interiors & Exteriors
In an industry of increasing complexity, new materials, and tightening timetables, you need a partner who can keep up. With one of the largest capacities in the testing industry, Element is committed to industry-leading turn times and on time delivery, helping you keep your testing programs on time, every time.
Feature
Lighting & Glass
New innovations within the lighting and glass industries are continuing to help you feel safer as you travel, you need a trusted testing partner that can provide thorough testing programs based on your quality standards thus ensuring your products are efficient and reliable helping you stay at the forefront of innovation.
Feature
Powertrain
The push to improve fuel economy, reduce emissions, and enhance durability is crucial now more than ever. Our experts are here to provide industry-leading material and product qualification testing to get your products to market safely and quickly.
Feature
Safety Systems
In recent years, we have seen rapid advancements in both passive and active safety systems in vehicles. With these advancements there is one clear goal, protecting people. With this in mind, Element takes great pride and care into making sure your products are tested to the rigorous standards needed to ensure their reliability and safety, while making sure you can meet your timing requirements.

Our team of nearly 2,000 Engaged Experts working across the USA, Europe and Asia are ready to support you.
How could we help you today?
Make an Inquiry