The Board is responsible for the proper management of Group Strategy and direction. It oversees the activities and direction of Element Materials Technology Group Limited. The Board currently has seven members and includes a combination of Executive and Non-Executive Directors.
Element's Board members are:
CEO
Jo Wetz
Jo was appointed CEO of the Element Group in 2019 and is responsible for the overall strategic direction and growth of the Group. Prior to becoming CEO, he was the Group CFO since 2012 and a Board member of the Group since the buyout from Stork in 2010. Before Element, he built a career in private equity and led the investment in a number of global testing businesses in both Europe and the US, including the buyout of Element in 2010.
Jo has been instrumental in growing Element from 20 locations in five geographies at the time of the buyout in 2010 into a global business with almost 200 locations in 30 countries and more than 6,000 colleagues, through a combination of strong organic growth and the integration of 31 acquisitions. Over the last ten years at Element, he has led the buyouts with 3i and Bridgepoint, the take private of Exova as well as the significant minority investment in Element by Temasek.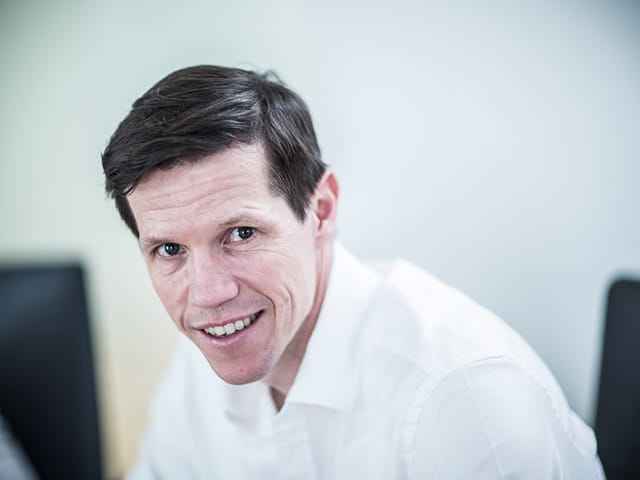 partner - bridgepoint
Chris Busby
Chris is a Partner of Bridgepoint with responsibility for Investment activities across Northern Europe having previously run the UK. Chris sits on the Firm's Group Board, Operating Committee and is a member of its Investment Advisory Committee.
Chris joined Bridgepoint in 1997. He spent his first five years with Bridgepoint helping establish the Nordic office and is now based in London. In addition to his role on the board of Element Materials Technology, he also sits on the board of Vermaat in the Netherlands and Pharmazell. He has worked on a number of transactions including LGC, ERM and Pret A Manger.
Chris holds a BSc from Exeter University and is ACA qualified from his time spent working at PwC prior to joining Bridgepoint.
GROUP CFO
Ruth Prior
Ruth was appointed as Chief Financial Officer (CFO), joining Element's Executive Team and the Board on 1 June 2020 and reporting to Jo Wetz, CEO. She is responsible for all the finance, procurement, legal, tax and IT activities within the business, and brings significant financial control, M&A, change management, strategy and business planning expertise to the Group.
Ruth spent two and a half years as CFO at William Hill Plc, leading its finance, assurance, legal and procurement functions, as well as playing a critical role in driving company strategy and business transformation. She was also instrumental in the IPO of payments processing business Worldpay in 2015 – the largest ever private equity backed IPO in the UK at the time.
Ruth is a qualified accountant with a degree in Biochemistry and spent nearly a decade in private equity, working across a variety of sectors including waste, renewables, music, publishing and retail.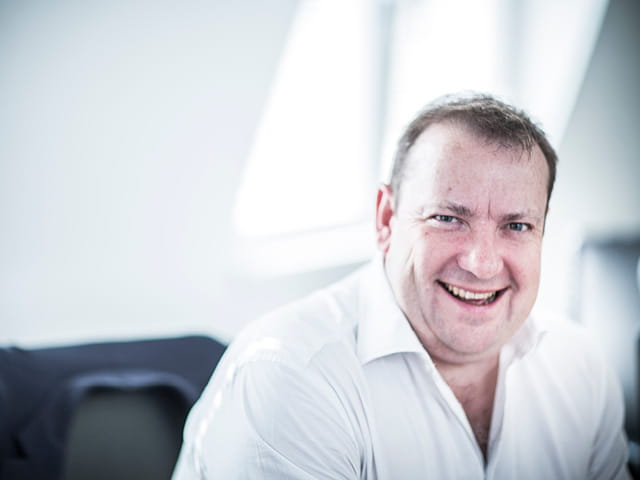 Bridgepoint
Raoul Hughes
Raoul Hughes is Group Vice Chairman of Bridgepoint, based in London. He is Chairman of Bridgepoint Development Capital, President of Bridgepoint USA and responsible for Bridgepoint's business development. Additionally, he chairs the BDC Investment Advisory Committee.
Raoul joined Bridgepoint in 1988 and has worked extensively on investments across Europe. He has a degree in Business Administration from the University of Bath where he also supports a number of PhD programs.
Temasek - MANAGING DIRECTOR
Ranjit Dandekar
Ranjit is a Managing Director at Temasek with responsibility for investments in the Industrials, Business Services and Energy sector and the EMEA region.
Ranjit joined Temasek in 2004. He spent 12 years in Singapore focusing on Temasek's investments in Natural Resources and has been based in London since 2016. He also sits on the board of Magris Resources Inc., a Canadian mining company.
Ranjit holds an MBA from INSEAD and an MSc from the University of Southampton. Prior to joining Temasek, he started his career at ABB Equity Ventures, a Switzerland based global infrastructure investor.
Non-Executive Chairman
Allan Leighton
Allan is a Non-Executive member of the Element Materials Technology Group Board. He has had an extensive and varied business career holding a series of high profile roles for major corporations in the food, retail, FMCG and communications sectors including that of Chief Executive of Asda and Pandora; Non-Executive Chair of the Co-operative Group; and Non-Executive Chairman of the Royal Mail, Entertainment One plc, and Wagamama Ltd.
Allan holds an honorary degree from Cranfield University, an honorary fellowship from the University of Central Lancashire, and an Honorary Doctor of Letters from York St. John University.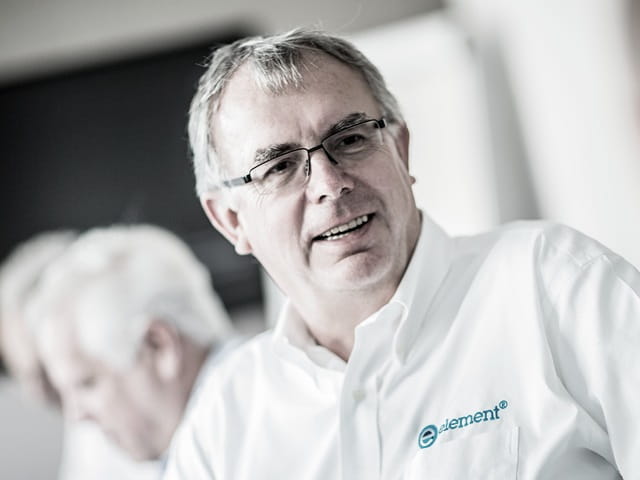 Bridgepoint
Charles Noall
Charles is a non-executive director and Board member at Element.  Between 2003 and 2019 Charles was President and CEO of the Group. 
After leading its predecessor, Stork Materials Technology for eight years, Charles successfully led the original management buy-out of Element from Stork BV in 2010. In the nine years that followed, an ambitious growth program saw Element become the fastest growing independent materials and product qualification testing company in the world, employing 7,000 engaged experts in nearly 200 laboratories. Under his leadership, the Group's revenues grew from $60m to $850m as Element dramatically expanded its testing operations to cover five end markets across 32 countries.

In 2015, Charles led the transfer of the company's ownership from its original private equity sponsor, 3i, to its current financial sponsor Bridgepoint. Two years later, he drove the acquisition of Exova plc, a larger competitor and then oversaw a comprehensive integration program that culminated in Element becoming a truly global testing, inspection and certification partner serving over 50,000 customers worldwide. With a new minority investor, Temasek, on board and further funding for growth secured, Charles stepped down from his role as CEO in December 2019.