Avionics systems play a critical role in aircraft safety and performance. In an industry characterized by increasing complexity and rigor, manufacturers and designers must be confident in the reliability, endurance, and safety of aircraft and engine components' sub-systems and full systems. Certainty can be achieved by completing comprehensive test programs simulating actual in-situ conditions, carried out at world-class facilities by industry-leading experts.
As the world's largest independent testing company to the global Aerospace sector, Element is unrivaled in our scale, complexity and flexibility of test systems, rigs and test cells. Indoor and outdoor facilities dedicated to Aerospace Product Qualification Testing (PQT) are specifically designed to reproduce conditions encountered in entire aircraft systems as well as subsystems and individual components in a controlled lab operating environment, enabling our customers access to an integrated simulation solution, complete with monitoring and observation of any synergistic effects. Element has the capabilities to condition oil and fuels to extreme temperatures, combined with any dynamic or climatic environment.
Our unique experience in hydraulic and pneumatic component and system simulation spans 40 years and includes the creation and management of test and simulation programs for the most recognized global aero engine companies and their component and system manufacturing partners.
To serve as the most trusted single source testing partner in the Aerospace industry, Element offers Hydraulic and Pneumatic Simulation as part of our complete Aerospace product qualification platform, which also includes Fuel System Testing services and Aerospace Environmental Testing (RTCA DO-160) services.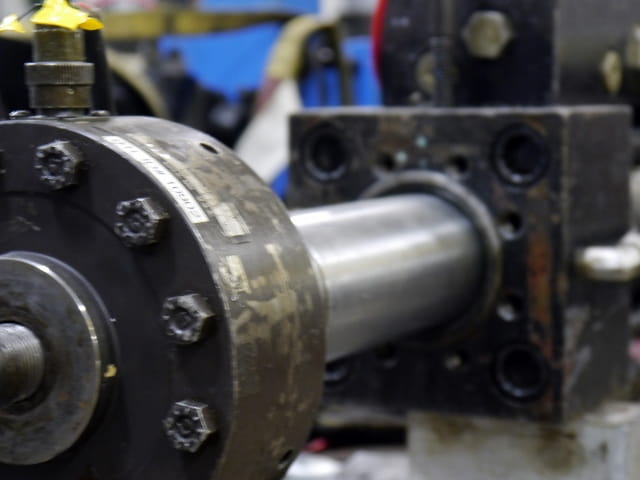 service
Hydraulic Capabilities
Using a range test media that includes water, oils, fuels, and synthetic seawater, Element engineers evaluate hydraulics systems to meet quality and performance standards in aerospace and many other industries.
Services
High Pressure Hydraulic and Impulse Testing
Pressure Cycling (static and flowing)
Pressure Drop and Cv
Pressures up to 100,000 psi
Fuels : Jet-A, JP-4, JP-5, JP-8, etc.
Oils: MIL-PRF-23699, MIL-PRF-5606, MIL-PRF-7808, MIL-PRF-83282
Phosphate Ester Fluids (Skydrol)
Heat Exchanger Performance and Endurance Testing
Temperature Shock simulation in Hydraulic Systems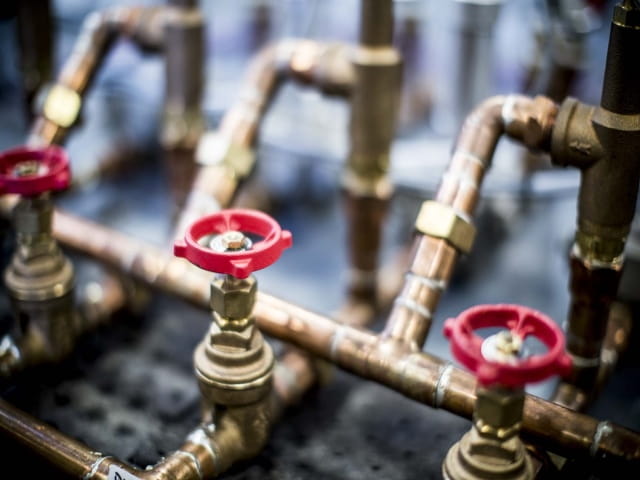 Pneumatic Capabilities
Element's experienced engineering staff creates customized solutions for your pneumatic applications, making use of our wide range of facilities and services. In addition to testing individual components, the conditions seen in entire systems can be readily reproduced and controlled in a lab operating environment, enabling the end-user to obtain a more cost-effective testing solution while also monitoring and observing any synergistic effects.
Services
Impulse/Endurance/Pressure Drop /Burst
Pressure/Temperature/Flow Cycling
Cryogenics
Contamination
Valve Certification
Design for Life Endurance
Heat Balance and Performance
Hi-Press./Flow Hot Air Facility to 2000° F, 700ppm, 3000psi
Thermal Care Propane High Pressure HX – 85 million BTU/hr, 1000 PSIG @ 1200° F
Direct Injection heat up to 20 million BTU/hr @ 1800°F
Bleed Air Simulation - Element has the capability to simulate the high pressure/high temperature air generated by modern turbine engines. These conditions are getting more extreme as advanced materials push the termperatures and pressures higher to drive efficiency. Our current Bleed Air systems can achieve temperatures up to 1800°F, and pressures up to 1000 PSIG.