Ensure your product or part can stand up to the harsh conditions it will face in the real world with environmental chamber testing services from Element.
Environmental simulation provides vitally important data on your product's performance in response to both typical and extreme stresses created by climate and environmental conditions. Element's global network of testing laboratories with highly sophisticated environmental test chambers can support your critical testing requirements, delivering fast and reliable service to help meet your requirements.
Advanced environmental simulation capabilities
Our network of laboratories offers access to hundreds of chambers with a wide array of capabilities, enabling us to simulate the most extreme environmental conditions and accommodate high-volume testing. We can re-create any environment your product might encounter, and simulated conditions can be combined with operational requirements such as power/loading, hydraulic and pneumatic operation, and conditioned fuel, oil, or air.
The Element advantage
As one of the largest product testing and validation companies in North America, our world-class environmental simulation labs are equipped to handle essentially any testing requirement. Our expertise and commitment to quality will get the job done right, on time, every time. As your testing partner, we are committed to giving you the tools, data, and expert input you need to be successful. To learn how we can help you meet your goals and build the best possible products, contact us today.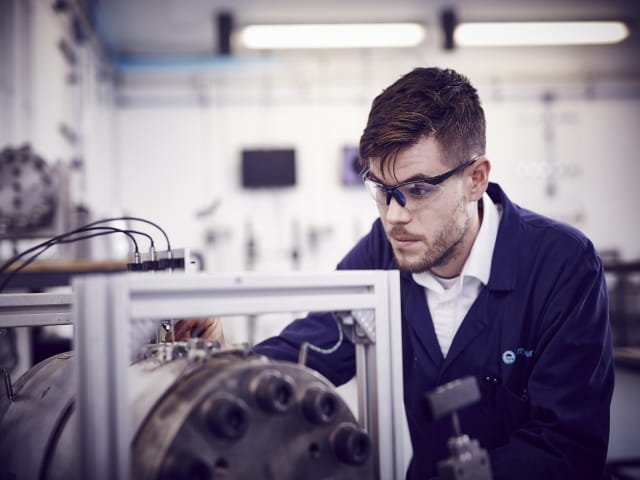 climatics & environmental simulation
Climatic Testing
Climatic testing services include temperature, humidity, altitude, salt spray and corrosion, and weather effects including hail, snow, wind, ice, and rain, to verify that a product can endure harsh environmental conditions.
Humidity Testing
High and low humidity can be simulated and combined with temperature and altitude extremes for comprehensive real world simulation of environments.
Altitude Testing and Simulation
Element's product qualification laboratories simulate altitude, temperature, and other in-flight conditions to provide comprehensive performance data formilitary, aerospace, and other aviation industries.
Salt Spray (Salt Fog) Corrosion Testing
Salt spray testing is a test method for evaluating a product or a coating's resistance to corrosion in the face of extended exposure to a saline or salted spray.
Hail Impact Testing
Element's product testing laboratories provide hail impact testing, using air cannons to accommodate simulated and actual hail impact.
Ice, Snow, Wind, and Rain Simulation
Element engineers can simulate severe meteorological events, including radial ice build-up, snow loads, and wind loading.
Waterproofness Testing
Condensing, Drip, Spray, and Continuous Stream Proof testing are performed on units while operating with tightly controlled unit and water temperatures.
RTCA Equipment Testing
To meet the stringent RTCA DO-160 requirements for aircraft equipment, you must ensure that your products meet the environmental, and EMC, tests, including: vibration, shock, climatic, ingress protection/waterproofness, salt spray and any others needed. Element can support all the complex testing needs.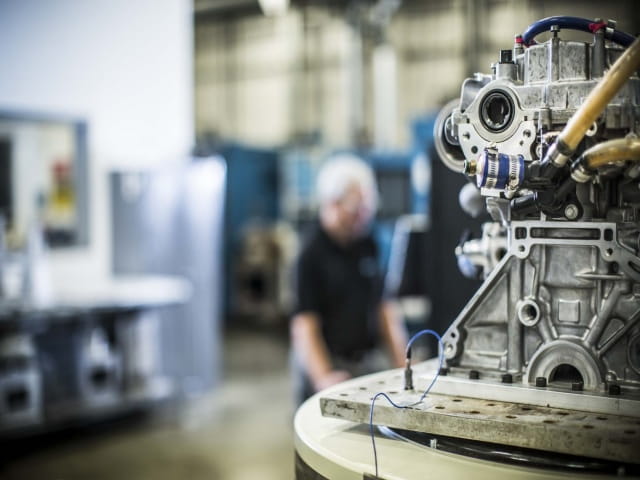 climatics & environmental simulation
Dynamics Testing
Dynamics testing measures and evaluates the responses of parts or systems to the dynamic forces they encounter, such as vibration, shock, acceleration and fatigue testing.
Dynamics Testing
Element provides numerous dynamic testing services including shock and vibration, acceleration, fatigue and structural testing.
Bird Strike Testing
Bird strike impact testing simulates the effects of an airborne bird strike and the resulting damage to aircraft products and components.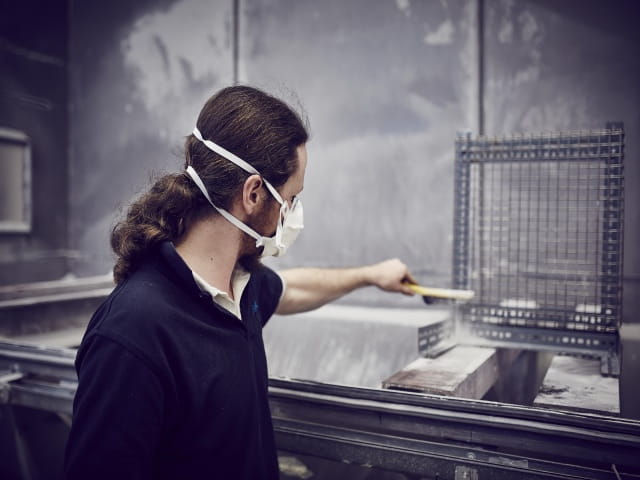 climatics & environmental simulation
Ingress Protection (IP) Testing
Ingress Protection testing, or IP testing, determines a product's susceptibility to solid particle ingress (sand or dust) as well as water ingress.
IP Testing (IEC 60529): IEC 60529 is an international standard designed to give products a determined International Protection Marking according to the IP Code rating. This standard tests the sealing effectiveness of enclosures of electrical equipment against the intrusion of solid particles and liquid.
Electrical Enclosure Rating Testing (NEMA 250 & UL 50E): Specific to North America, NEMA 250 (National Electrical Manufacturers Association) ratings cover additional product features and tests such as functionality under construction requirements, electrical enclosures for hazardous areas and industrial applications against environmental hazards such as water, dust, oil or corrosive atmospheres.
High Pressure Steam Jet Cleaning (DIN 40050-9): Covers degrees of protection of electrical equipment of road vehicles against foreign objects, water and access.
Water Resistance of Shipping Containers by Spray Method (ASTM D951): ASTM D951 is used to determine the water resistance of shipping containers and determines their ability to resist deterioration caused by water and the container's ability to protect contents from water. Frequently used in conjunction with other tests such as drop test, inclined impact test, vibration or compression tests.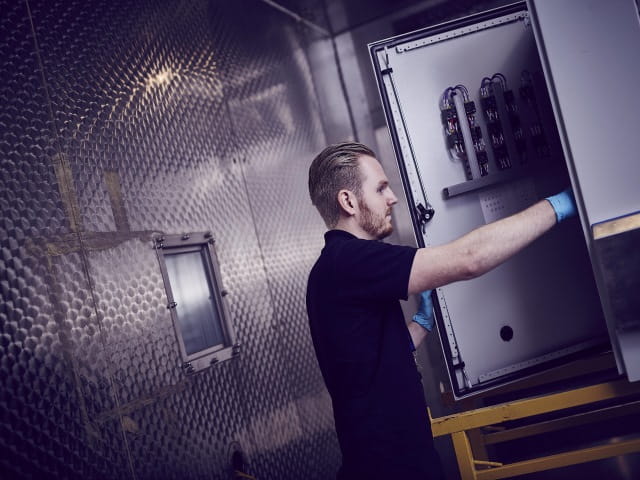 climatics & environmental simulation
Product Durability Testing
Product durability testing assesses the lifetime performance of a product to minimize the risk of failure and identify critical design issues.
Accelerated Aging
Accelerated aging testing allows manufacturers to evaluate performance of their products during its life span by exposing it to conditions including high levels of controlled temperature, humidity, and sometimes pressure.
Accelerated Weathering Testing
Evaluate the performance of your products under extreme conditions with Accelerated weathering testing including temperature, moisture and ultraviolet radiation.
Fluid Susceptibility Contamination Testing
Conducted in controlled, sometimes elevated temperature or humidity conditions, fluid contamination testing allows exposure of your products to liquids or chemicals to test their reaction and subsequent susceptibility during real world use.
HALT and HASS Testing
Highly Accelerated Life Testing and Highly Accelerated Stress Screening are proven methods of shortening the time-to-market period and providing critical data about your product's reliability and maturity.
HAST Testing
Highly Accelerated Stress Testing (HAST) can reduce the lead time to complete humidity testing most commonly used for testing semiconductors.
Sand and Dust Testing
Sand and Dust testing determines the resistance of equipment to the effects of blowing sand and dust. Adverse effects include: penetration into cracks and bearings, erosion of product labeling, clogging of moving parts and filters, and the formation of electrically conductive bridges.
Solar Radiation/Weathering Effects
Element experts can simulate peak thermal response temperatures and long-term full spectrum (ultraviolet, visible, and infrared) actinic effects. Element can also calibrate the solar spectrum as required (ultraviolet, visible, and infrared bands).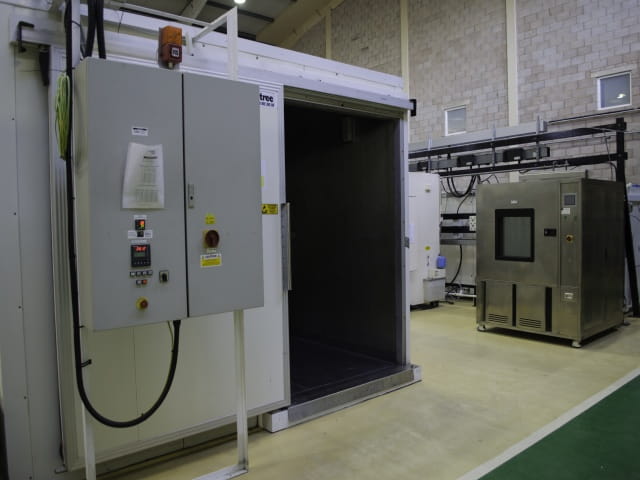 climatics & environmental simulation
Thermal Testing
Thermal testing  provides a combination of temperature and altitude, vibration, temperature variation and dual temperature testing, to hot and cold extremes, ensuring the most comprehensive climatic testing solutions. 
Combined Temperature and Vibration Testing
By combining the effects of extreme temperature conditions and vibration patterns simultaneously, Element's environmental test experts are able to evaluate results faster. Our vibrations test systems allow for the most rigorous shock and vibration profiles for military (MIL-STD 810), avionics (RTCA DO-160), medical, telecom and automotive industries. 
Temperature Variation Testing
By exposing products to repeated cycles of alternating temperature variations, Element can identify solutions and achieve product performance and functionality. 
Thermal Shock testing
Our thermal shock capabilities subject products to temperature extremes, ensuring that they keep working under any range of thermal conditions.
American Association of State Highway and Transportation Officials
AASHTO T283
American Society for Testing & Materials
ASTM B117, ASTM D2565, ASTM D4585, ASTM G85, ASTM G154, ASTM G155, ASTM G53, ASTM G26
Canadian Standards
CSA A440.2
General Motors
GM6086, GMW3259
International Electrotechnical Commission
IEC 60068, IEC 61215
Japanese Industrial Standard
JIS D0203, JIS D0207
Military Standards
DEF-STAN 00-35, MIL-STD-810, MIL-STD-202
National Fenestration Rating Council
NFRC 200, NFRC 500
Radio Technical Commission for Aeronautics
RTCA/DO-160
Ready to request a quote?
Our deliverable is certainty - high quality data, test reports and certificates that you can absolutely rely on when making decisions about your materials and compliance. Engage with an expert today.
More details
Other Product Qualification Testing Services
---
Our team of over 9,000 Engaged Experts in North America, Europe, The Middle East, Australia, Asia and Africa are ready to help you.