As new and innovative products are being designed for the IoT market, the need for zigbee protocol testing and certification is increasing. Element is a long-standing partner of the zigbee alliance and is the ideal partner to advise and assist with testing, certifying and launching your zigbee devices.
Our testing facilities in the US and UK support manufacturers and developers of electronic devices with guidance, pre-testing, and testing for zigbee certification.
Element's Engaged Experts have been actively involved in the development of many zigbee specifications, including zigbee 3.1 and are members of the zigbee Technical Committee, the zigbee PRO TSC and the zigbee Expert Panel.
As a fully authorized zigbee test house, a Notified Body for radio, EMC and safety testing in Europe, and a TCB for the FCC, we can assist with navigating the legal regulations of the global market, and attaining a zigbee alliance certification.
Global market access
As a leading testing provider for IoT applications and Global Market Access (GMA), Element is a single-source provider for comprehensive zigbee testing and certification services. With high levels of knowledge and expertise in approvals and regulations for over 150 countries around the world, you can trust Element to support you in taking zigbee products to new markets quickly and confidently.
For more information about our services or to request a quote, contact an expert today.
Our Services
Zigbee pre-testing
Our zigbee authorized labs developed the original software for the Zigbee 3.1 Test Tool (ZTT) to reduce the time, cost and frequency of testing prior to final testing and certification.
This test tool (ZTT) has been adopted by the zigbee alliance as their only formally recognized tool for zigbee 3.1 certification. The alliance now requires all of its authorized test houses to use this tool (ZTT) developed by Element. Element's team of engineers offer guidance and technical input during the development phase to ensure that the design supports the necessary requirements for zigbee compliance. If needed, a dedicated engineer can come on-site to assess finished products and guide you through the relevant specifications for zigbee testing.
Zigbee protocol testing 
When products are ready for certification, Element provides formal protocol testing to specifications and standards defined by the Zigbee Certified program.
We leverage our expertise to provide advice and guidance during testing, and can assist in debugging problem areas that arise during evaluation. Our zigbee testing experts arrange testing to the most current version of zigbee technologies and zigbee alliance standards.
Zigbee certification
Element's Engaged Experts assist you with preparation and submitting a test report to zigbee alliance.
We support our clients by liaising with other members of the Alliance to ensure that Zigbee certifications are delivered on time to introduce your products to the market. We will: provide support and explanation when you complete the various technical forms required for the assessment; provide comprehensive feedback during any pre-testing to allow you to accurately identify potential issues; perform formal testing at times and locations which suit your business requirements; and provide clear verdicts and rapid retest cycles, should they be required.
Zigbee certification to those brands that choose Zigbee
Element offers testing for compliance with several IoT ecosystems that interoperate with Zigbee Certified products including providing Certification testing for the GE (also known as Daintree/ControlScope) Ecosystem and Comcast (also known as iControl/OpenHome/Xfinity) Ecosystem.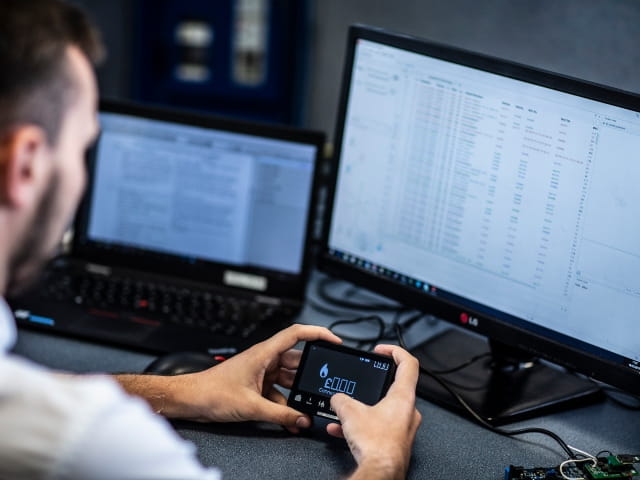 ARTICLE
Zigbee 3.0.1 Certification Update
Zigbee 3.0.1 is now the new standard for product certifications. Read our guide to learn about the update and understand what this means to you as a manufacturer.
Our team of over 9,000 Engaged Experts in North America, Europe, The Middle East, Australia, Asia and Africa are ready to help you.