Element's FAA-approved flammability laboratories specialize in providing flammability testing for the Aerospace industry.

FAA Approved Flammability Testing for Aircraft Interiors
Nadcap Accredited Laboratory Testing for Aerospace
Measuring flame characteristics of plastics and textiles, flammability testing of aircraft interiors is a vital part of any aerospace qualification program. These flammability tests measure how long it takes airplane cabin materials and products to burn, how easily they ignite, and how they react when burned.

Meet FAA Standards Enforced by Consumer Product Safety Commission (CPSC)
Element offers aircraft interior flammability testing with active approvals from some of the world's largest aerospace companies, including Boeing and Airbus, as well as regulatory agencies like the FAA and Nadcap.
Our highly trained staff have years of experience testing aerospace interior materials, textiles, and upholstery. We work closely with The Federal Aviation Administration (FAA) and their designated engineering representatives (DER) who are available for consultation as needed.
Element Advantage in FAA Flammability Testing
As the largest independent provider of testing services for the global Aerospace sector, Element is a single-source partner with an unrivaled portfolio of testing operations and capacities. You can combine your aircraft interiors testing with accredited programs, such as RTCA DO-160, to ensure the safety and reliability of your materials.
For more information about our interiors flammability testing, or to request a quote, contact us today.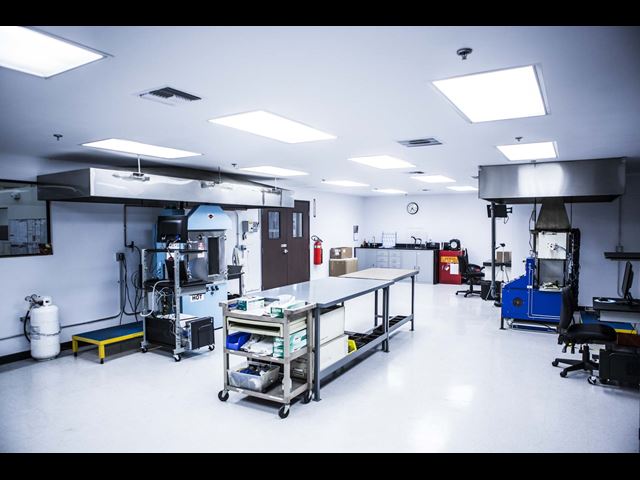 FAa Flammability testing for aircraft interiors
Flammability test methods for aircraft interiors
Element offers a full suite of flammability testing for aircraft interiors.
Our labs can assist with characterizing burning properties, smoke analysis, and other flammability tests, including: 
FAA flammability 
OSU heat release rate 
NBS smoke density 
Smoke toxicity testing
Determination of toxic products of combustion
Vertical ignition (vertical burn)
Horizontal ignition
Airbus
ABD 0031
AITM 2.0002, AITM 2.0003, AITM 2.0004, AITM 2.0005, AITM 2.0006, AITM 2.0007, AITM 2.0038, AITM 2.0008, AITM 3.0005
American Society for Testing & Materials
ASTM D568, ASTM D635, ASTM E662, ASTM D3801, ASTM D4804
Boeing
BSS 7238, BSS 7239, BSS 7230, BSS 7322
Department of Transportation
FMVSS 302
Federal Aviation Regulations
FAR 25.853
Our capabilities
Our Materials Testing Services
---
Our team of over 9,000 Engaged Experts in North America, Europe, The Middle East, Australia, Asia and Africa are ready to help you.