Corrosion testing laboratories are mission critical to the design, development, and service life of metallic materials, components, and products. From research and development of some of the world's most advanced corrosion-resistant materials and coatings to routine monitoring of production parts in the Oil & Gas, Aerospace, Medical Devices and Transportation industries, our corrosion testing program can drastically reduce the risks related to complex or extreme corrosive environments.
Corrosion is a natural process that occurs in every material under certain environmental conditions, causing degradation of the material and, in turn, failure of critical equipment, products, and assets. These losses are expensive to remedy and could result in production downtime, environmental degradation, and reputational damage.
When these situations occur, Element's world-renowned corrosion testing experts rise to the challenge, providing you with results-driven analysis and real-world solutions that will improve your processes and programs to even further reduce the likelihood of a future occurrence.
Our approach to corrosion testing
Element's corrosion testing laboratories are equipped with advanced instrumentation to support companies throughout the entire product lifecycle.
For material selection and routine monitoring, standardized corrosion testing methods such as salt spray and intergranular corrosion evaluations help ensure that your materials will perform as expected in their service environment. For prototypes and finished products, we carry out highly specialized methods such as cyclic corrosion testing and sour service corrosion testing to accurately mimic real-life conditions and put your products to the ultimate test.
As the world's n.1 Testing Partner to the Oil & Gas sector for Corrosion Testing Services, we provide specialists for deep sea pipelines, sour service, and extreme environments.
Corrosion testing methods
We use a large range corrosion testing methods to avoid failure and loss production, qualify welds, assess materials for resistance to cracking, and improve safety. Our experts can help advise the best test to suit your requirements. Methods include:
The Element advantage
Element's team of corrosion testing experts exist to help you make certain that the materials and products you rely on to withstand extreme environments are of appropriate quality, safe, industry compliant and, most of all, fit for purpose for their intended use.
To learn more about our corrosion testing services, or to request a quote, contact us today.
SAE International
AMS 2303, AMS 2633, AMS 2700, AMS 7250, AMS 7253, AMS-QQ-P-35, AMS-STD-753, SAE J1389, SAE J1455, SAE J2334 American National Standards ANSI/SCTE 11, ANSI/SCTE 143, ANSI/SCTE 69
American Society for Testing and Materials
ASTM A262, ASTM A380, ASTM A763, ASTM A923, ASTM A967, ASTM B117, ASTM B154, ASTM B380, ASTM B449, ASTM D1654, ASTM D1735, ASTM D1838, ASTM D2247, ASTM D3359, ASTM D5894, ASTM D610, ASTM D6899, ASTM D714, ASTM F737, ASTM F838, ASTM F879, ASTM F880, ASTM F1089, ASTM F1875, ASTM F2111, ASTM G1, ASTM G110, ASTM G112, ASTM G28, ASTM G3, ASTM G31, ASTM G34, ASTM G36, ASTM G38, ASTM G44, ASTM G46, ASTM G47, ASTM G48, ASTM G49, ASTM G61, ASTM G66, ASTM G67, ASTM G85 
British Standards Institute 
BS 3G 100-2.3.8:1977, BSS-7219
Motor Vehicle Safety Regulations
CMVSS 106 
Defense Standard 
DEF STAN 00-35, DEF STAN 07-55, DEF STAN 08-123
Deutsches Institut für Normung 
DIN 50021, DIN 50914, DIN 50915, DIN EN ISO 3651-1, DIN EN ISO 3651-2, DIN50021-SS
Euronorm
EN ISO 3651, EN 50155, EN 60068-2-11, EN 60068-2-52, EN ISO 6957, EN ISO 9227
Federal Standard 
FED-STD-151 B
Ford Motor Company
FLTM BI 106-01, FLTM BI 107-05, FLTM BI 110-01, FLTM BI 113-01, FLTM BI 113-02, FLTM BI 117-01, FLTM BI 123-01, FLTM BI 124-01, FLTM BN 024-02, FLTM BN 102-02, FLTM BN 106-02, FLTM BN 107-01, FLTM BN 108-02, FLTM BN 108-03, FLTM BN 108-04, FLTM BN 108-13, FLTM BN 108-14, FLTM BN 113-01, FLTM BN 157-01, FLTM BO 101-01, FLTM BO 112-06, FLTM BQ 105-01, Ford CETP 01.03-L-309, Ford IP-0105, Ford MA-0128, Ford MA-0130, Ford MA-0131, Ford OR-0329, Ford/GM 6F-6T70/75
General Motors North America
GM10004C, GM10005C, GM4298P, GM4465P, GM4476P, GM4486P, GM9032P, GM9033P, GM9058P, GM9059P, GM9060P, GM9067P, GM9070P, GM9071P, GM9077P, GM9082P, GM9102P, GM9125P, GM9126P, GM9128P, GM9130P, GM9133P, GM9141P, GM9146P, GM9193P, GM9200P, GM9201P, GM9214P, GM9302P, GM9305P, GM9306P, GM9310P, GM9327P, GM9329P, GM9500P, GM9501P, GM9502P, GM9503P, GM9505P, GM9506P, GM9507P, GM9508P, GM9509P, GM9511P, GM9515P, GM9517P, GM9518P, GM9525P, GM9531P, GM9540P, GM9600P, GM9635P, GM9652P, GM9676P, GM9684P, GM9736P, GM9900P, GM9902P, GMW8020TP, GMW14093, GMW14102, GMW14124, GMW14130, GMW14141, GMW14162, GMW14334, GMW14444, GMW14445, GMW14688, GMW14698, GMW14829, GMW14872, GMW14892, GMW14906, GMW15201, GMW15282, GMW15288, GMW15651, GMW16037, GMW16190, GMW3172, GMW3182, GMW3191, GMW3205, GMW3211, GMW3232, GMW3235, GMW3259, GMW3326, GMW3387, GMW3402, GMW3405, GMW3414, GMW3431, GMW4090, GMW8287, GMNA GM4345M, GMNA GM4435M, GMNA GM6173M 
Telcordia 
GR-487-CORE 
International Electrotechnical Commission
IEC 60068-2-11, IEC 60068-2-52, IEC 60945, IEC 68-2-11, IEC 68-2-52
International Organization for Standardization
ISO 20340, ISO 3506, ISO 365-1, ISO 3651-1, ISO 3651-2, ISO 6509, ISO 9227
Japanese Industrial Standard
JIS B1051, JIS B1053, JIS B1054, JIS B1056, JIS Z2371
Military Specification
MIL-N-82512, MIL-STD-1312-01, MIL-STD-1312-09, MIL-STD-202, MIL-STD-810
NACE
NACE TM0169, NACE TM0177, NACE TM0198, NACE TM0284, NACE TM0316
Nissan Engineering Standards 
NES 1004
Aerospace Industries Association/National Aerospace Standards Metric Standard
NASM 1312- 4, NASM 1312-9, NASM 1312-108 
Radio Technical Commission for Aeronautics 
RTCA/DO-160
United Kingdom Highways Agency 
TSS TR 2130C
UL 
UL 50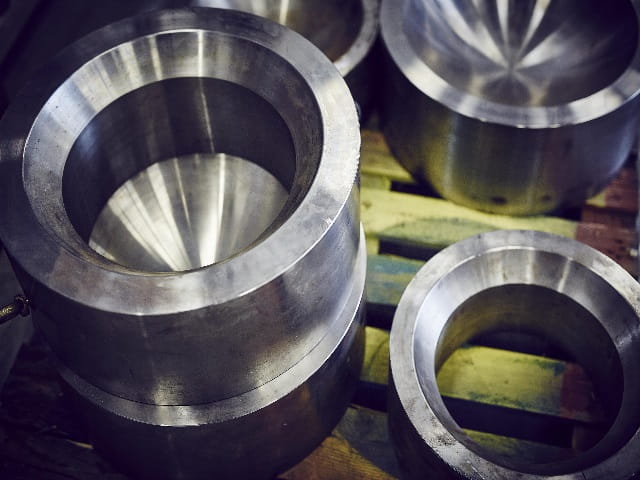 corrosion testing
Dezincification Resistance Testing
Dezincification is the selective loss of zinc from a copper-zinc alloy. This process results in a porous, copper-rich layer at the water contact surface that has little mechanical strength. Dezincification can cause failure due to leakage, reduction in component integrity resulting in overload or fatigue, and increased vulnerability to stress corrosion cracking. 
Common signs of dezincification include the presence of a white powdery deposit or mineral stains on the outer surface of a valve, seepage of water through the walls of fittings or leakage at valves.  
Element's experts test for dezincification resistance in accordance with ISO 6509, the most widely used test method for determination of dezincification resistance of copper alloys with zinc. This test has proven useful to correct alloy selection for new applications and guide corrective actions to address field failures. 
Our capabilities
Our Materials Testing Services
---
Our team of over 9,000 Engaged Experts in North America, Europe, The Middle East, Australia, Asia and Africa are ready to help you.