Element is the largest, independent provider of materials and product qualification services to the global Aerospace Testing sector operating in the world today. We work in partnership with all of the Aerospace Primes and their supply chain partners to develop better products; get them to market on time; save time and money; and to minimize the risk to their business through their development activities.
Element has over 80 years'experience in both commercial and military aerospace testing and more than 3,000 technicians, engineers and scientists dedicated to supporting the sector through its entire product life cycle – from R&D into manufacturing, life extension and onto disposal. When combined with our 29 Nadcap accredited laboratories, with 41 different Nadcap accreditations, global and local quality credentials and many Aerospace customer approvals, we have an international capability, footprint and geographic reach that is unrivalled in the Aerospace Testing, Inspection and Certification industry.
Aerospace testing that helps to deliver certainty to the Aerospace Primes and their supply chain
Our aerospace testing expertise allows us to provide a comprehensive range of mechanical testing, chemical testing, wear properties, grain size testing, structural, failure analysis services and non-destructive testing and inspection services for metal, polymers, composites and ceramic materials as well as a range of EMC testing (to the RTCA DO-160 standard) and bespoke testing for all major components and systems.
Element exists to provide one thing – Certainty. Everything we do is designed to help our customers to make certain that products and services they deliver are always safe, quality, compliant and fit for purpose. That is the Certainty of Element.
Your Challenge
To reach the market quickly and confidently, you need to be able to leverage the capacities, capabilities, knowledge and collective expertise of a single partner.
Your testing partner must be capable of helping you navigate complex and evolving technical, operational and commercial requirements while delivering results on time, every time with the innovative ability to secure capacity and knowledge.
Our Solution
From R&D to production and in-service environments, Element works seamlessly in these distinct stages to support the success of our partners in Aerospace.
From the expertise required to characterize the properties of new materials, to the ability to develop and complete high volume, repeatable tests, our customers enjoy access to the successful combination of the right expertise working in the largest independent testing company in the Aerospace sector.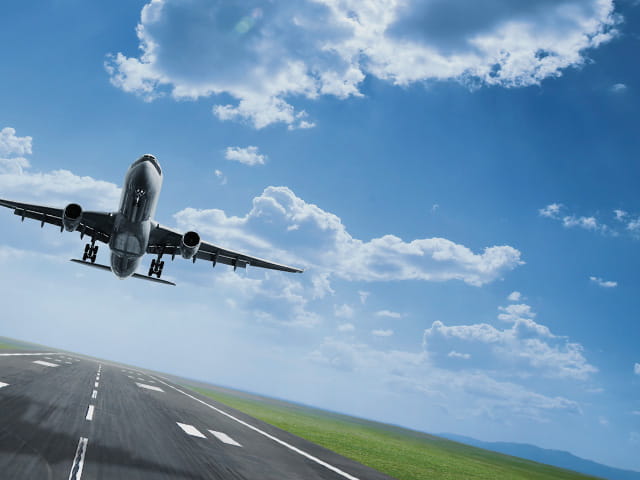 doing business with element
Engaged in testing virtually every material, component and system on commercial aircraft, Element's deliverable is Certainty.
Our customers have access to the full power and confidence of doing business with Element. As the largest independent testing company in the global Aerospace sector, we're in the best position to provide you with innovative materials and product qualification testing solutions, helping you secure capacity, expertise, and supply chain integrity only achievable by partnering with a single source partner like Element.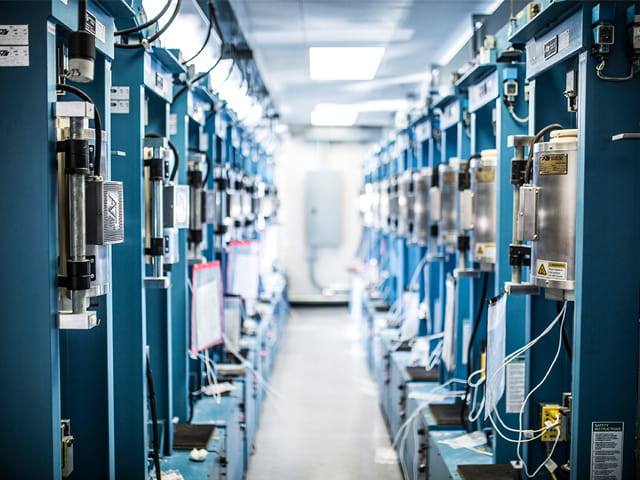 Feature
Aerospace Materials Testing
As the largest independent materials testing provider in the global Aerospace sector, Element is well-positioned to meet your every requirement, from early stage R&D development projects, materials testing for production through to solutions for in-service challenges.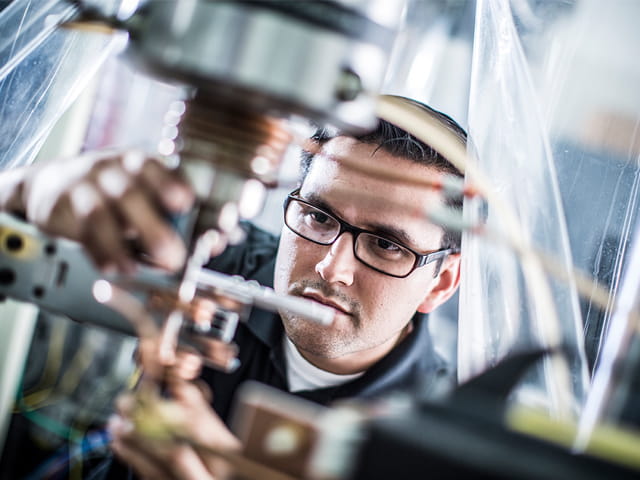 feature
Additive Manufacturing
Understanding the challenges our clients are facing when adopting new technology, Element is helping address these challenges head-on, by leading developments in additive manufacturing testing methods and offering the more comprehensive level of additive manufacturing testing services in the materials testing sector.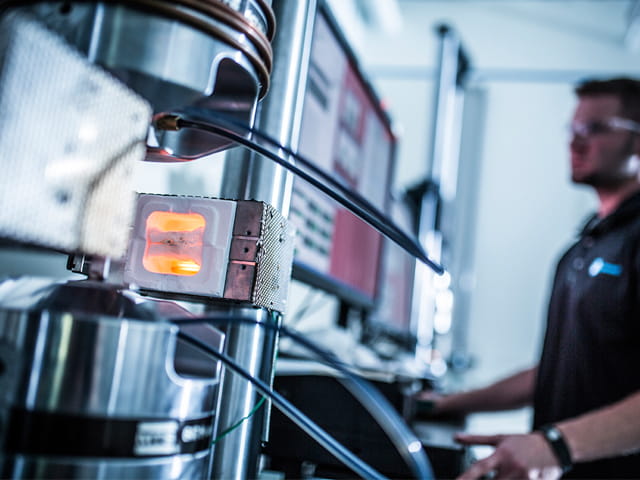 Feature
Ceramic Matrix Composite Testing
Working together with the world's most recognized Aerospace Primes from initial R&D efforts in Ceramic Matrix Composites (CMCs), we have developed repeatable, relevant testing protocols and industry-leading CMC testing capacity to ensure your CMC project will be delivered on time.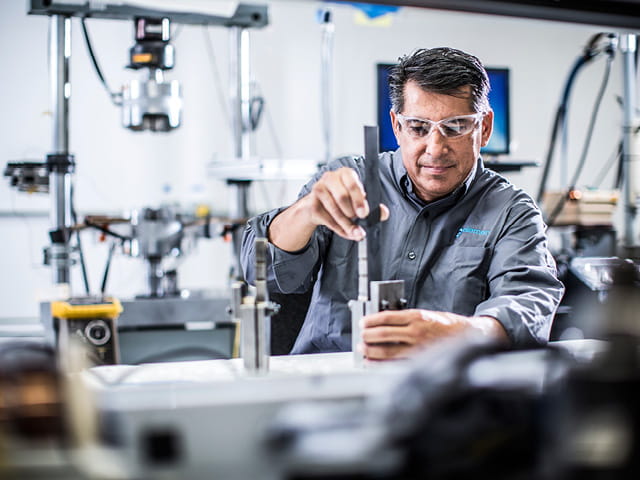 Feature
Polymer Matrix Composite Testing
As nonmetallic composites such as Polymer Matrix Composites (PMCs) are increasingly commonplace as the Aerospace industry continues to pursue lighter and more fuel-efficient aircraft, Element helps you obtain the best possible design allowable values using proven and reliable testing methods and techniques.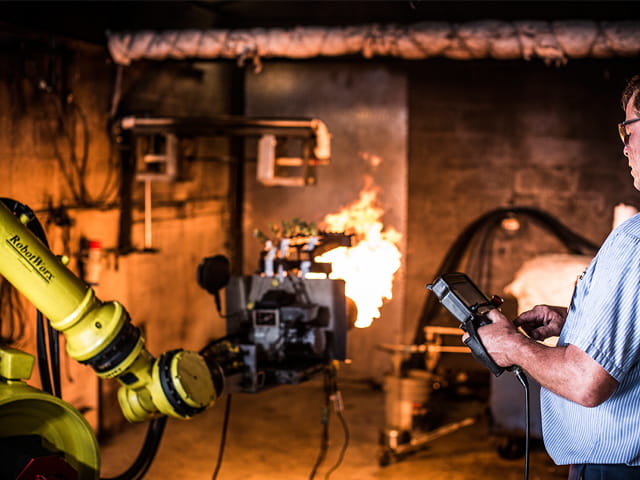 Feature
RTCA/DO-160 Testing
With laboratories accredited to ISO 17025:2005 in the US and in Europe, our clients enjoy access to the most comprehensive EMC testing and aerospace environmental testing services and unrivaled capacity of any independent Aerospace product qualification testing company in the world.
Vacuum Bake-out
Vacuum Bake-out Methods & Services
Our specialists use a wide range of vacuum bake-out methods. From Vacuum drying to corona discharge testing, we identify the best solution to examine the reliability of your products, validate their design and quality as well as provide evidence of regulatory testing requirements. 
High Vacuum system bake-out
Although there is great demand for low-level vacuum bake-out services, we can also provide high vacuum if required depending on the material loaded into the chamber. High vacuum levels are in the vacuum range characterised by pressures range 10-3 to 10-6 Pa. 
Ultra High Vacuum (UHV) bake-out
UHV bake-out requires baking the chamber to remove traces gases at very low pressures, below 10 - 7 Pa (10-8 Torr). 
Vacuum drying
Vacuum drying is the most effective way to safely remove moisture from delicate and heat-sensitive products. Element's Engaged Experts are able to develop test procedures for your products to maximize consistent drying in the shortest time. 
Burn-in testing  
To avoid system failures in electronic components, burn-in testing at elevated temperatures and voltage exercises components to determine the "first to fail" or assess high failure rates of system components.
Outgassing
From satellites and space-based equipment to medical systems and equipment, volatile organic compounds can impact a wide range of application areas in electronics. Element's specialists provide outgassing testing services to high-quality materials in well-controlled laboratory environments. 
Residual Gas Analyser (RGA) 
RGA is mass spectrometer to identify and measure the type of particles and solvents which remain following a bake-out or outgassing procedure. It enables detection of contaminants at low levels before a process is initiated, to better determine when a part or component is sufficiently decontaminated. 
Cleaning & sterilization 
Cleaning of space hardware that involves high temperature and high vacuum environments to removing contaminates, controlling stress corrosion and contamination of material used in space applications.
Quartz Crystal Monitor (QCM) system 
Element's Experts use Quartz Crystal monitors to monitor the rate of outgassing.  
Epoxy resin curing
Element investigates fracture toughness and fatigue crack growth behaviour of epoxy resins in aerospace applications. Vacuum ovens are used for degassing epoxy resins in order to remove voids before curing.
Corona discharge/arcing 
High-powered components can exhibit arcing/corona discharge at high altitude. If arcing and corona discharge are believed to be potential problems we conduct a test that evaluates the effect of outgassing, and vacuum bake out is one of the outgassing methods to be used.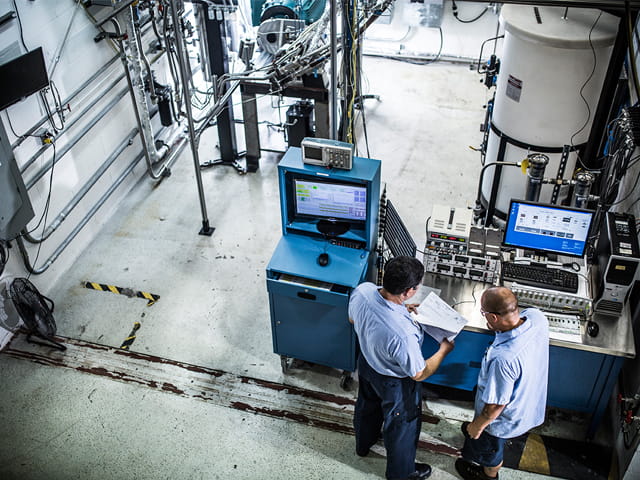 feature
Fuel System Testing
Testing of aircraft fuel system components as well as complete fuel systems can only be achieved by completing comprehensive test programs simulating actual in situ conditions and carried out at world-class facilities by industry-leading experts.
Feature
Structures Testing
The increasing need for lightweight design combined with improved functionality, quality and economic build continues to drive the need for comprehensive testing within key structural systems and components in the Aerospace sector. The complex stresses that occur during the operation of technical structures must be examined under static and dynamic operational loads to assess the impact of fatigue and also to determine accurate in-service life predictions.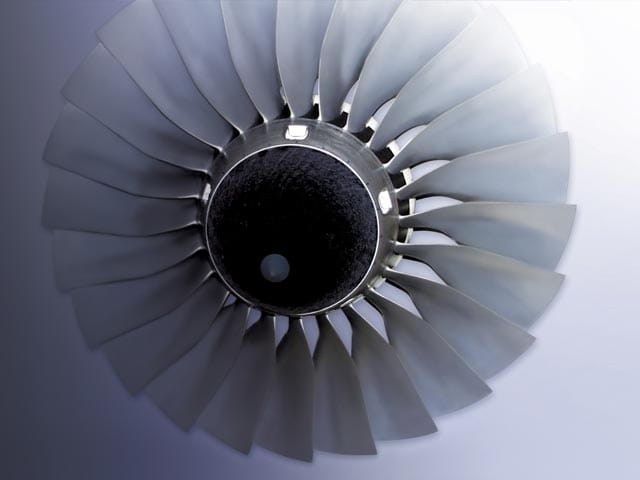 feature
Spin Testing Services
A critical part of aero engine development, experts at Element's spin testing facilities examine nearly every kind of rotating components of aero engines, turbine compressors, turbochargers and blowers under realistic conditions using highly sophisticated spin test rigs.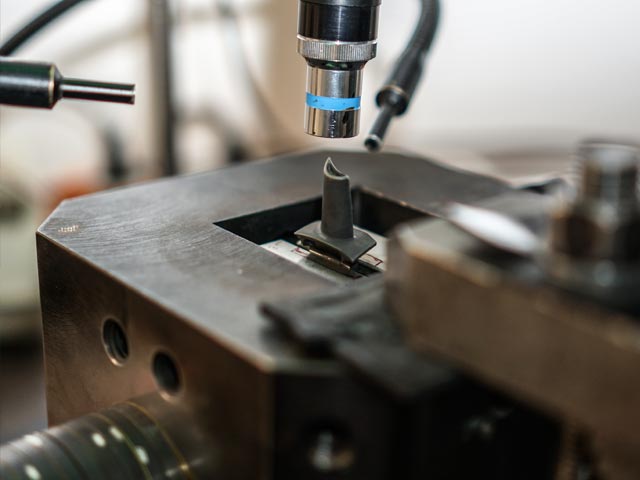 feature
High Cycle Fatigue Testing of Engine Airfoils
Element provides indispensable High Cycle Fatigue Testing (HCF Testing) of engine airfoils for service life limit analysis, simulating high vibrations conditions of airfoils during operation.

Our team of nearly 2,000 Engaged Experts working across the USA, Europe and Asia are ready to support you.
How could we help you today?
Make an Inquiry