Fatigue testing characterizes material or component behavior during cyclic loading. Our test machines can help test cyclic loads for vital properties, such as fatigue failure, fatigue limit, and fatigue life.
What is fatigue testing?
A fatigue test measures how cyclic forces will affect a product or material over time, by analyzing various sizes of cyclic loads in our test machines, under different speeds and environmental conditions, we can create predictive patterns for material behavior. While a large portion of fatigue tests are performed to plot stress (S) against the number of cycles to failure (N) (also known as an S-N curve), they can also be useful for simulating specific scenarios and investigating real-world fatigue failures.
Why is fatigue testing important?
Understanding fatigue properties is one of the most crucial elements of research and development, product safety, and material verification programs. It's important to test your materials & products to understand their performance, fatigue limit & fatigue life.
What is the purpose of fatigue testing?
Some products, such as medical devices, must conform to rigorous international standards for endurance properties. Other products, such as industrial components and consumer goods, often see manufacturers and testing companies working together to develop customized fatigue testing methodologies suited for the specific product's application and end-use environment.
" Smooth communication, test quickly"
Material fatigue testing we offer
Metals and alloys
Pipes & tubing
Industrial components, sub-assemblies, and equipment
Gas turbine engines
Types of fatigue testing we provide
Axial fatigue testing
Torsional fatigue testing
Shear fatigue testing
Proof load testing
Bending fatigue testing
Fatigue crack growth testing
Resonance fatigue testing
Multiple degrees of freedom fatigue testing
Multi-channel/compound cyclic testing
Strain Control
Stress Control
Displacement Control
Frequency up to 100 Hz (rotating beam up to 150 Hz)
Forces up to 250 kNTest temperatures from -320 to 2400 F)
Custom and special project setups are available
ASTM fatigue testing standards we test for
ASTM D3479
ASTM D3039
ASTM D6484
ASTM D7615
ASTM D5568
ASTM 6115
ASTM D7905
The Element advantage
Element's laboratories around the world provide testing solutions to help make certain that your products and materials are safe and fit for purpose. Our analytical testing services utilize cyclic loads in test machines to understand fatigue failure under a multitude of different scenarios. We also apply constant amplitude and sinusoidal waveform applications during testing.

Understand when your product or material is at its fatigue life or fatigue limit with Element's test machines. Whether you require testing to existing standards or are interested in creating a custom test program, our experts are ready to assist with your materials testing needs.
For more information about our fatigue testing services or to request a quote, contact us today.
Aerospace Industries Association/National Aerospace Standards
NAS 1069, NASM 1312-11, NASM 1312-21
ASTM International 
ASTM C1360, ASTM C1361, ASTM D7774, ASTM D671, ASTM D3479, ASTM D4482, ASTM D6873, ASTM D6926, ASTM E206, ASTM E2368, ASTM E399, ASTM E466, ASTM E488, ASTM E606, ASTM E647, ASTM E1190, ASTM E1290, ASTM F1160, ASTM F1717, ASTM F1800, ASTM F2345, ASTM F2706
British Standards Institute
BS 3518, Part 2 & 3, BS EN 1992-1-1
General Motors North America
GMN7152, GMW16704, GMW16705
International Organization for Standardization
ISO 1143, ISO 12107, ISO 3800, ISO 6157-3
Japanese Industrial Standard
JIS B1051
Military/Department of Defense Standards
DOD-STD-1312-111, MIL-STD-1312-11
National Aerospace Standards/Aerospace Industries Association
NASM 1312-11, NASM 1312-21, NAS 1069
SAE International
SAE J 123
We also test to a number of customer standards, including GE, Honeywell, SAFRAN, Pratt & Whitney, and MTU.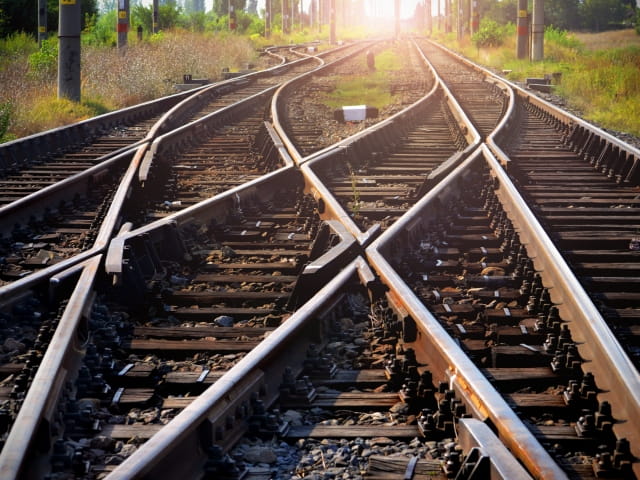 Fatigue & Fracture Toughness 
Fatigue in metals caused by cyclic loading progressively damages a localized area of a structure, eventually leading to the formation of cracks. Once a crack is formed, it will grow with each application of load.
Learn more about fracture toughness in metals in our latest whitepaper and uncover how materials react under test conditions.
Free Download
Our team of over 9,000 Engaged Experts in North America, Europe, The Middle East, Australia, Asia and Africa are ready to help you.