Generating higher frequencies than traditional high cycle fatigue (HCF) methods, our rotating beam fatigue testing services are designed to provide critical data about coatings and metallic surface treatments.
Unlike other fatigue programs, rotating beam fatigue testing is used to rotate specimens around a long axis. Before testing, our labs grind and polish specimens to ensure the most accurate results. Depending on the goal of the project, testing is either run to a set number of cycles or to failure. If the specimen fails, our experts can provide a failure analysis to determine what can be done to prevent future occurrences.
Rotating Beam Fatigue Testing Services
In addition to our ISO 1143 and ASTM F1160 test programs, our experts can assist in performing custom and unique rotating beam fatigue testing methods. We assist in every stage of the process, from machining and polishing samples to interpreting test results. With years of fatigue testing experience, we can assist with any project, no matter how complex.
For more information about our rotating beam fatigue testing, or to request a quote, contact us today.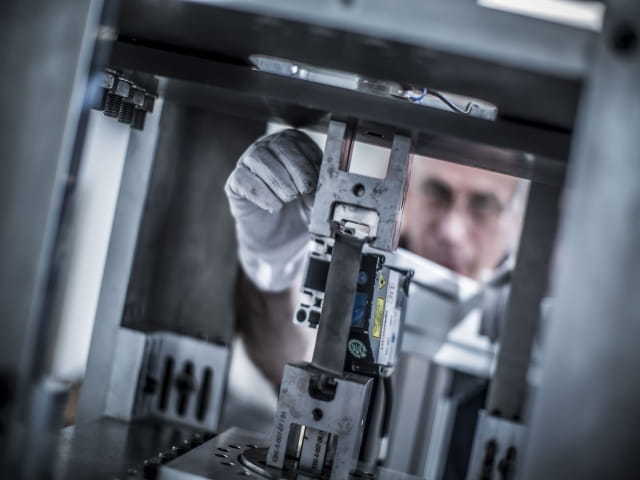 rotating beam fatigue testing
High Cycle Fatigue Testing Services
Element offers an expansive fatigue testing program that also includes high cycle fatigue testing for components and materials.  
Providing critical data about the integrity and longevity of materials under high stress, we use high cycle fatigue testing to ensure that products are fit for purpose in even the most extreme conditions. 
Element's high cycle fatigue testing programs feature state-of-the-art equipment and techniques, including:
High capacity frames and equipment, including 9 product test chambers
Specimen sizes from smallest compressor airfoils up to full-size fan blades
Frequencies up to 20kHz
Temperatures up to 1200°C
Piezo-electric and electro-dynamic test methods
High and low temperature sonic fatigue
Our capabilities
Our Materials Testing Services
---
Our team of over 9,000 Engaged Experts in North America, Europe, The Middle East, Australia, Asia and Africa are ready to help you.