In materials science, fracture toughness (KIc) refers to the ability of a material containing a crack to resist fracture. Specifically, fracture toughness testing characterizes resistance to fracture in a neutral environment with a sharp crack, and is one of the most important properties of any material for virtually all design applications.
Fracture toughness testing is a mechanical test method used in design and fabrication to understand and prevent brittle fracture. It can also be used to determine the useful life of a material under different conditions, including fatigue, corrosion and elevated temperatures.
Our Fracture Toughness Testing Services
Using advanced techniques and equipment, our experts provide valuable insight into material performance, helping you make critical determinations about the safety, fitness, and longevity of metallic, nonmetallic and advanced materials. As a single source provider of mechanical testing, we can assist in creating a testing program that gives you confidence in your products and materials.
For more information about fracture toughness testing, or to receive a quote, contact an expert today.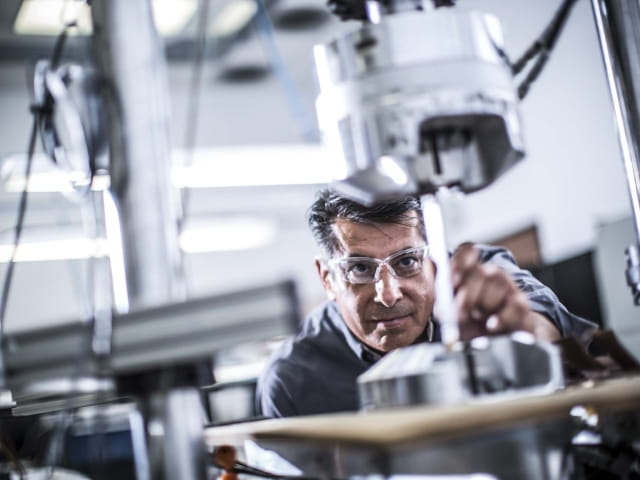 Fracture Toughness Testing
Testing K1C Value
The KIC test (sometimes referred to as KIC, or K1C) is used to determine the fracture toughness of metallic materials. This test is in direct contrast with Charpy Impact Toughness, which can only be used to compare the notch toughness of materials or determine a metal's compliance with a specification. Most often associated with ASTM E399, the Linear-Elastic Plane Strain Fracture Toughness test (or KIc value) can be used as a direct measurement across a range of temperatures to determine design, life calculations and crack growth, or remaining life calculations.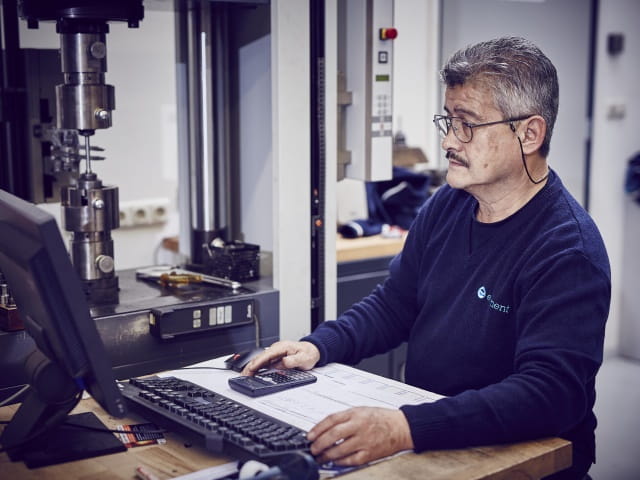 Fracture Toughness Testing
Testing CTOD Value
Crack Tip Opening Displacement, or CTOD, is a measure of the physical opening of the fatigue crack tip at the point of failure. Typically used to measure the toughness of materials that tear before failure, all tests can be carried out from -129ºC (-200ºF) to 200ºC ( 400ºF).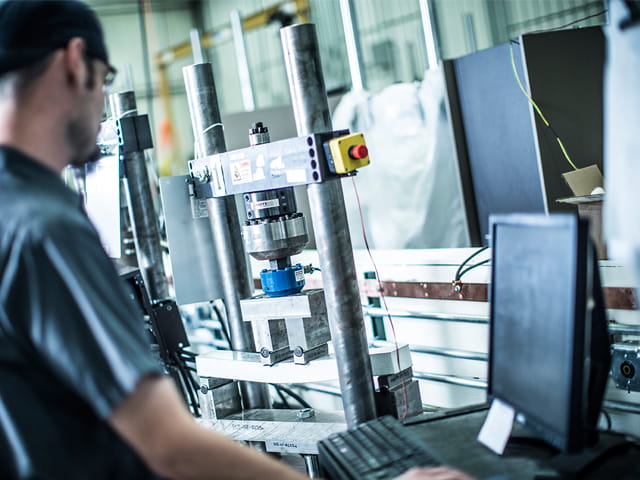 Fracture Toughness testing
Testing J1C and JR Values
Unlike K1C, a material's J1C value is used to determine toughness using the energy required to fracture the sample. A related value, JR, uses one or more samples to determine the initial point of tearing. 
Using fracture mechanics, Element engineers quantitatively establish allowable stress levels for new structures, and inspection requirements for structures used beyond their initial design life. Element tests both high-strength ferrous and nonferrous materials for use in a variety of applications.
Fracture Toughness Testing
Standards We Test To
American Petroleum Institute
API 1104
American Society for Testing & Methods
ASTM E399, ASTM E1820, ASTM B645, ASTM B646, ASTM E561, ASTM E1304, ASTM D7905, ASTM D5528, ASTM D6671, ASTM E370
British Standards
BS 7448, BS 8571
Det Norske Veritas
DNV-OS-F101, DNV-RPF108
International Standards Organization
ISO 12135, ISO 12737, ISO 15653
Ready to request a quote?
Our deliverable is certainty - high quality data, test reports and certificates that you can absolutely rely on when making decisions about your materials and compliance. Engage with an expert today.
Our capabilities
Our Materials Testing Services
---

Our team of over 6,700 Engaged Experts in North America, Europe, The Middle East, Australia, Asia and Africa are ready to help you.
Make an inquiry today