Element's expert witness services provide testimony to legal firms, insurance companies, and other entities that require materials expertise or proof of concept in court. Our depth of knowledge and experience allows us to provide expert witness consulting to a large variety of industries, including aerospace, product manufacturing, biomedical and medical devices, automotive, oil and gas, construction and more. 
Our platform of global experts are highly trained and certified in a diverse set of disciplines, and are able to provide expert witness testimony on a broad range of topics. Element has litigation experience with materials science and engineering, mechanical engineering, chemical engineering, polymer science, metallurgical engineering, welding, corrosion, and more. Our expert witness teams are also trained on chain-of-evidence procedures and legal storage best practices according to ASTM E860, ASTM E1188, and ASTM E1492.
Element's expert witness labs are outfitted with state-of-the-art analytical equipment, and can handle claims involving everything from metals and alloys to cutting-edge advanced materials. Our instrumentation includes Differential Scanning Calorimetry (DSC), Scanning Electron Microscopes (SEM) equipped with Energy Dispersive X-Ray Spectroscopy (EDS), Fourier Transform Infrared Spectroscopy (FTIR), Dynamic Mechanical Analysis (DMA), and more. 
Our expert witness and litigation teams are trained on a variety of methods and procedures, and can work with you and your legal staff to determine the most appropriate course of action. Contact an expert to discuss how we can support your materials science litigation case.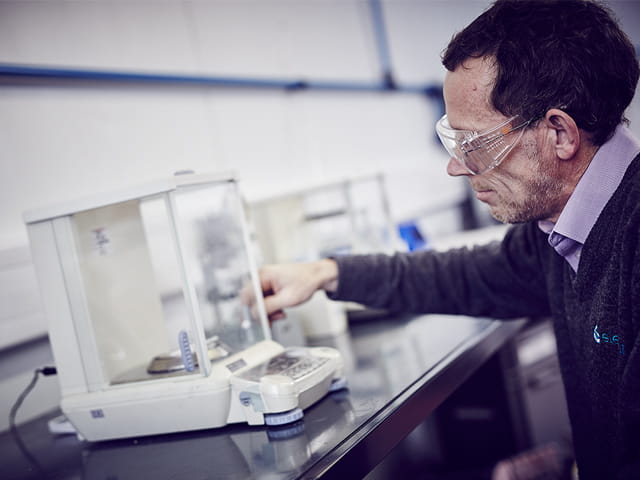 Service
Expert Witness Services
Element provides a wide range of expert witness consulting. Our highly trained staff specialize in the following areas:
Element provides a wide range of expert witness consulting. Our highly trained staff specialize in the following areas:
Detecting defects or evidence of abuse
Determining physical, mechanical or chemical properties of materials
Assisting with subrogation claims
Developing precision evidence analysis protocols
Determining specification compliance
Evaluating patent infringement
Delivering detailed and convincing deposition and trial testimony
Conducting joint plaintiff and defendant investigations
Coordinating with other outside engineering experts, testing and support firms
Advanced instrumentation and qualified expertise
Ready to request a quote?
Our deliverable is certainty - high quality data, test reports and certificates that you can absolutely rely on when making decisions about your materials and compliance. Engage with an expert today.
Our capabilities
Other Materials Testing Services from Element
---

Request a Quote
Our team of nearly 6,700 Engaged Experts working across the world ready to support you.
Request a Quote