Element's end-to-end suite of asbestos services can support you at every step in your journey to creating safer sites. From initial identification and confirmation of asbestos on-site, through to risk assessment, full project management, advisory support and even training; our experts are here to help property owners, developers and organizations make informed decisions, ensure your compliance and guide you through what can often feel an overwhelming task.
What are asbestos services and why do I need them?
Investing in thorough asbestos management plans, professional expertise, and an ongoing commitment to compliance and safety measures is the best way to safeguard your site against asbestos issues, now and in the future.
Element's end-to-end asbestos services are designed to complement each other, allowing you to achieve complete asbestos compliance and peace of mind through one single UKAS-accredited provider, offering both local on-site and lab-based capabilities including:
Key benefits of partnering with Element for your asbestos requirements:
Ensure health, safety, Legal, and Regulatory compliance

: We help you manage the challenges and risks associated with asbestos regulation compliance. Evolving asbestos regulations and ensuring compliance with local, state, and federal laws can be complex and burdensome – let Element's experts guide you through the process.

Manage financial costs

: Identifying, removing, and disposing of asbestos can be expensive. Our surveys, testing, and management services help you make informed decisions to avoid unnecessary costs.

Avoid project delays

: Confirming the presence of asbestos before a project begins can avoid the discovery of asbestos during construction or renovation, which often requires halting work until the asbestos is properly removed.

Mitigate negative publicity:

Potential damage to a property owner's or organization's reputation is always a concern if asbestos issues become public knowledge – by ensuring you are fully compliant, you reduce any reputational risk.

Reduce environmental Impact: Using our expert professional services helps to ensure that you are environmentally responsible in your asbestos strategy.
Put the health of yourself, your tenants, and employees first

: Ensuring the health and safety of tenants or employees who may be exposed to asbestos in buildings or facilities can be a significant concern. We recommend that sampling and testing is only conducted by fully qualified individuals. Why risk the health of yourself or your tenants and employees? The Element team of experts can help.

Avoid decreased property valuation

: Asbestos contamination can decrease a property's value, making it more difficult to sell or rent. By ensuring you have identified any asbestos risk and thoroughly dealt with the issue prior to sale, you can negate any decrease in the value of your property.
Asbestos Solutions that go beyond Regulatory Compliance
A proactive commitment to ensuring a safe environment isn't just about obeying the law; it's a pivotal element in responsible corporate image management. Your approach to asbestos can significantly impact your organization's reputation, legal position, and public perception. It is therefore important to align your corporate responsibility objectives, regulatory demands, and safety criteria.
Our expert team provides rigorous asbestos testing, advice and management that goes beyond regulatory compliance. With a suite of services, from initial surveying to testing and sampling, short-term advisory plans, and long-term management, tailored to your specific needs and timeline - this approach fosters trust, bolsters reputation, and upholds industry standards.
Your Asbestos Experts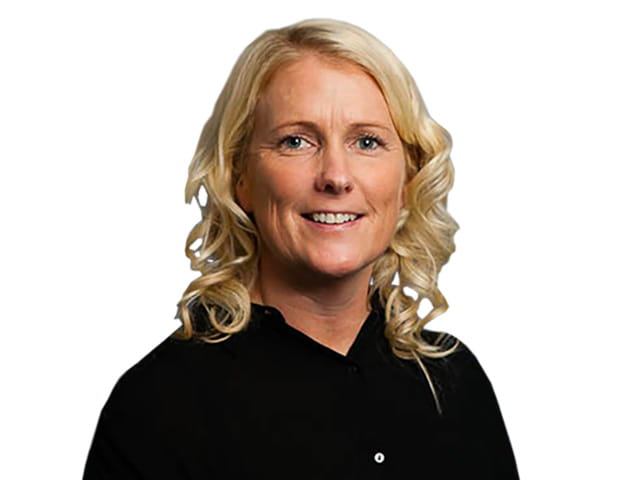 Why Choose Element?
By choosing Element for your asbestos services, you gain a comprehensive solution that covers every aspect of the process, from planning to application. We start with thorough on-site inspections, precise testing, and comprehensive risk assessments to identify asbestos-containing materials accurately. Our UKAS accredited laboratories ensure the most precise asbestos analysis. We then develop customized asbestos management plans tailored to your specific needs, serving as a roadmap for safe and efficient handling. This end-to-end approach combined with our highly qualified experts, ensures that you not only achieve full compliance but also safeguard the health and well-being of everyone involved, making Element your trusted partner in your asbestos management journey.
BOHS-qualified asbestos consultants and CoCA qualified testing experts

UKAS accredited to ISO standards 17020 for asbestos surveying and 17025 for analytical services

Testing and analysis services in accordance with HSG248, and surveys with HSG264

All advice and guidance in line with national legislation under CAR 2012

Qualified asbestos experts throughout the UK, Europe and Middle East
Don't hesitate to contact us today to learn more about our end-to-end asbestos services and support.
How to dispose of asbestos waste
Read our FAQ on how to dispose of asbestos waste, the best way to handle waste, the clearance process & how third-party management can help you.
Read our FAQ
What is asbestos removal?
Our FAQ on asbestos removal to find out about how asbestos is removed, who is responsible for removing it, & how we can support you with asbestos removal.
Read our FAQ
What types of asbestos removal are there?
We've put together an FAQ for licensed versus non-licensed asbestos removal to help you understand more about the removal process.
Read our FAQ
Our team of over 9,000 Engaged Experts in North America, Europe, The Middle East, Australia, Asia and Africa are ready to help you.
Make an inquiry today