Article
Asbestos FAQ #1 - What is asbestos removal?

By Engaged Expert
Ross Heeley
What is asbestos removal?
The removal of higher-risk asbestos-containing materials (sprayed asbestos coatings, asbestos insulation, asbestos lagging, and most work involving the Asbestos Insulating Board (AIB)) should only be carried out by a licensed contractor.
Licensed asbestos removal work is a significantly hazardous job because it involves higher-risk asbestos-containing materials (ACMs). These materials are more likely to release larger quantities of asbestos fibers when being removed than lower-risk materials (such as asbestos cement). As a result, workers who are employed in removing higher-risk ACMs require specific training and should follow specific working practices. Workers should also use sophisticated respiratory protective equipment (RPE) and are legally required to be under regular medical surveillance. Because of the hazardous nature of this work, a license is required from HSE.
There are some asbestos removal tasks, involving lower-risk asbestos-containing materials that do not require a license. This is because any exposure to asbestos fibers from this type of work is not expected to present a significant risk, provided that the correct precautions are taken. However, under the asbestos regulations that came into force in April 2012, there are now two categories of 'non-licensed' work, one of which, 'notifiable non-licensed work (NNLW)', has additional requirements for employers. For more information on what work is classified as NNLW. HSE has produced a series of task sheets on the appropriate controls for non-licensed work.
What are my responsibilities?
Under the Control of Asbestos Regulations 2012, it is the responsibility of the duty holder to ensure any asbestos has been identified prior to the commencement of works. Employers must not undertake work until a suitable & sufficient assessment has been undertaken (i.e. asbestos type, matrix, location, and condition), with the aim to prevent or reduce potential exposures to asbestos and reduce any risks to the lowest practicable level.
What do I need to consider during my asbestos removal project?
Here are 10 things to consider when managing your asbestos removal project:
Asbestos survey type – This can be from the management plan or refurb survey report
Contractual agreement & technical specification – define agreed KPIs
Method statements & risk assessments
Licenses & proof of insurance
Analyst/contractor site logs – what system will you use to monitor activities?
Asbestos updated register
Waste transfer notes – you can still be liable for asbestos-containing materials after it leaves your site, ensure you know where your waste is going
Chain of communications – Setting up the correct lines of communication with your team and contractors can help you save time and money
Air testing and monitoring – To make sure no asbestos is still in the workplace
Four Stage Clearance Certificate – This will be required to show the HSE if required or for your records
Need help managing your asbestos removal project?
Element Environmental work independently from all licensed asbestos removal contractors (LARC), operating only in asbestos inspection, testing, and consultancy services. We operate an independent assurance team internally to impartially monitor our performance so you can be assured that your asbestos removal project is being monitored without bias.
Our team also provides a project-specific asbestos removal tender specification as part of our asbestos abatement project management service. With help running an efficient and on-budget asbestos removal project contact our team for more information.
Related Resources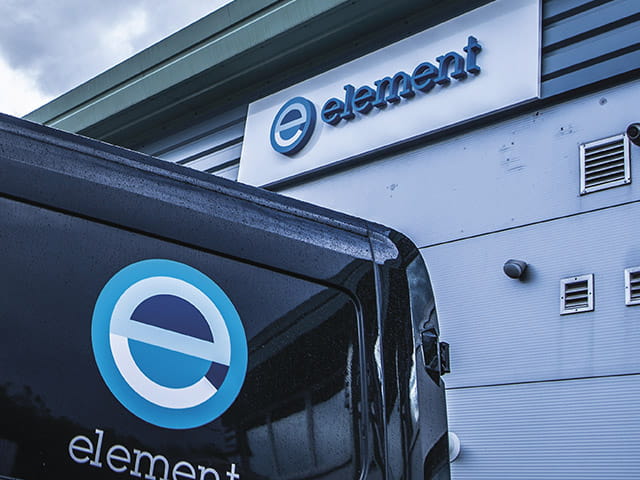 Case Study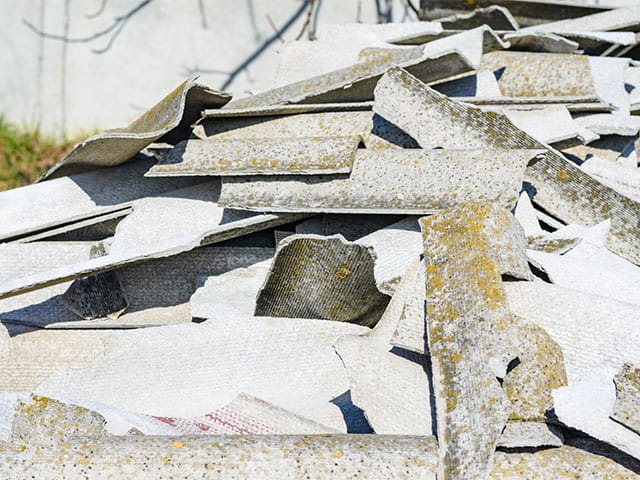 Article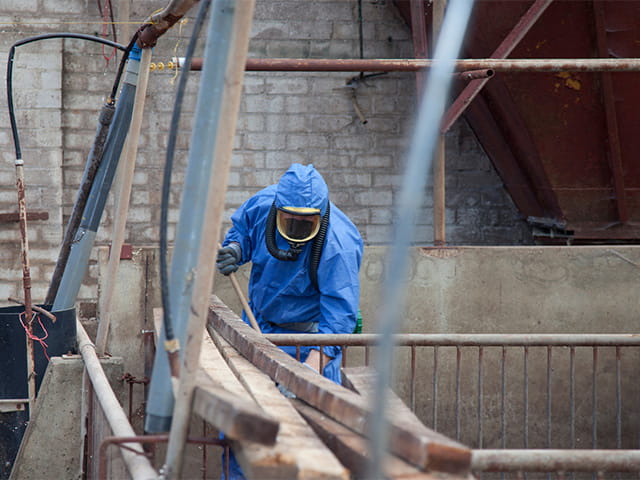 Article
making tomorrow safter than today
Environmental Services
---
Our team of over 9,000 Engaged Experts in North America, Europe, The Middle East, Australia, Asia and Africa are ready to help you.