Hazardous materials are a serious health concern in the building and planning industries. Investigating premises for hazardous materials is vital however, navigating the complex regulations and legislation can be difficult. We partner as your trusted independent testing company to help you inspect, manage, and dispose of hazardous waste.
Hazardous materials testing and inspection establishes the risk to human health for building users, provide evidence for appropriate remedial action, and provide reassurance to building managers and occupants that their environment is safe.
Our services ensure any contaminants found are safe and that the appropriate controls are put in place to achieve compliance with safety regulations such as the Control of Lead at Work Regulations, The Control of Asbestos Regulations, and the Control of Substances Hazardous to Health (COSHH) Regulations.
Common hazardous materials include:
Asbestos
Chemicals including oils and paints but also many other harmful substances
Heavy metals
Lead in paint
Biohazards such as bacteria, bioaerosols, fungi & molds
Dust generated by manufacturing and industrial processes or found within the site.
PCBs (Polychlorinated Biphenyls)
Man-made mineral fiber (MMMF) found in insulation
Hazardous materials testing and sampling capabilities
Our experts use a range of sampling for hazmat testing
Hazardous materials investigation
Our qualified occupational hygienists thoroughly assess areas with potentially hazardous materials, through various hazmat investigation techniques, and give professional advice on any remedial actions required to ensure that buildings are safe for re-occupancy and materials are disposed of safely.
Our hazardous materials investigation techniques follow ASTM E1792, ASTM E1728, and ASTM D6966 standards.
The Element advantage
Element has laboratories throughout North America, Europe, and the Middle East outfitted with advanced testing equipment and a global community of experts ready to assist you in achieving and maintaining environmental compliance and safety in hazardous materials.
We give you peace of mind and assurance that you are complying with all the appropriate regulations, legislation, and guidance. Our friendly, professional, and customer focused experts are ready to help. We are UKAS ISO/IEC 17025:2017 Accredited for Asbestos Testing nationwide on domestic, commercial, and industrial buildings.
If you have any questions about hazardous materials testing or requirements, please contact an expert today.
Hazardous Materials Testing Services
---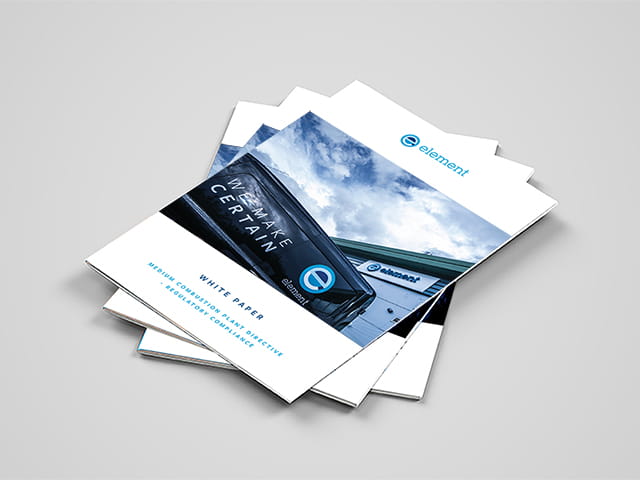 Environmental Compliance Content
Discover our environmental thought leadership content including articles, white papers, case studies and FAQs.
Written by our industry experts, we explore a range of laboratory and field-based topics related to how we help clients comply with environmental permits and maintain safe operations.
READ MORE
making tomorrow safter than today
Environmental Services
---
Our team of over 9,000 Engaged Experts in North America, Europe, The Middle East, Australia, Asia and Africa are ready to help you.