Element carries out Indoor Air Quality Testing on a diverse range of industrial, manufacturing and commercial premises to maintain the safety, health, comfort, and wellbeing of occupants.

Pollutants and odors in the air can cause ill-health, irritation, and other adverse reactions, whether at home, in public, or in the workplace. These come in a variety of forms including gases, vapors, fumes, dusts, fine particulates, bioaerosols, and many more. Using our diverse range of sampling equipment, instruments and analyzers we develop sampling strategies to meet your needs.
Indoor air quality testing
We measure air pollutants to ensure that you are compliant with health and safety standards including Control of Substances Hazardous to Health (COSHH) Regulations. Compliance to these and environmental standards such as LEED, BREEAM, and WELL will demonstrate your commitment to maintaining environmentally sustainable buildings for occupants.

If dangerous levels of air pollutants are detected, air quality assessment can also help determine a remedial solution.
Indoor air quality is critical to the health, comfort, and wellbeing of occupants. Pollutants in the air can cause ill-health, irritation, and other adverse reactions to smells or odors, whether at home, in public, or the workplace.
Indoor air quality testing parameters
Parameter Type
Monitoring Method
Physical Parameters

Temperature

Relative humidity

Airflow

Thermometer

Hygrometer

Anemometer

Chemical Parameters

Concentration of airborne particulates

Concentration of volatile organic compounds

Concentration of carbon monoxide/carbon dioxide

Concentration of ozone

Concentration of formaldehyde

MDHS 14/4 or Aerosol monitor

MDHA 104 or PID direct reader

A Trak meter

OSHA ID214 or Gastec Tube

MDHS 102 or Gastec Tube

Microbiological Parameters
Ambient airborne particulates
Hi Vac Sampler
HSG173 Monitoring strategies for toxic substances
MDHS 14/4 general methods for sampling and gravimetric analysis of respirable, thoracic, and inhalable aerosols.
MDHS 102 Aldehydes in Air
MDHS 104 Volatile organic compounds
BS EN ISO 16000-4: 2004 Diffusive sampling and formaldehyde in air
EN ISO 16000-6: 2011 VOCs in air by active sampling
BS EN 16017-2: 2003 VOCs – indoor, ambient and workplace air by passive sampling
BS EN ISO 16000-3: 2001 formaldehyde and other carbonyls in air by pumped sampling
SS 554-+A1: 2016:2021 - Singapore Code of practice for indoor air quality for air-conditioned buildings
The Element Advantage
Element's qualified Occupational Hygienists have extensive experience in comprehensive indoor air quality testing looking at chemical, physical, and biological parameters using a variety of measurement methods. We are also able to provide quantitative Face Fit Testing in accordance with the COSHH regulations via our network of 10 Safety & Environmental Compliance regional offices we always have local consultants ready to help.
If you have any questions about indoor air quality testing or requirements, please contact an expert today.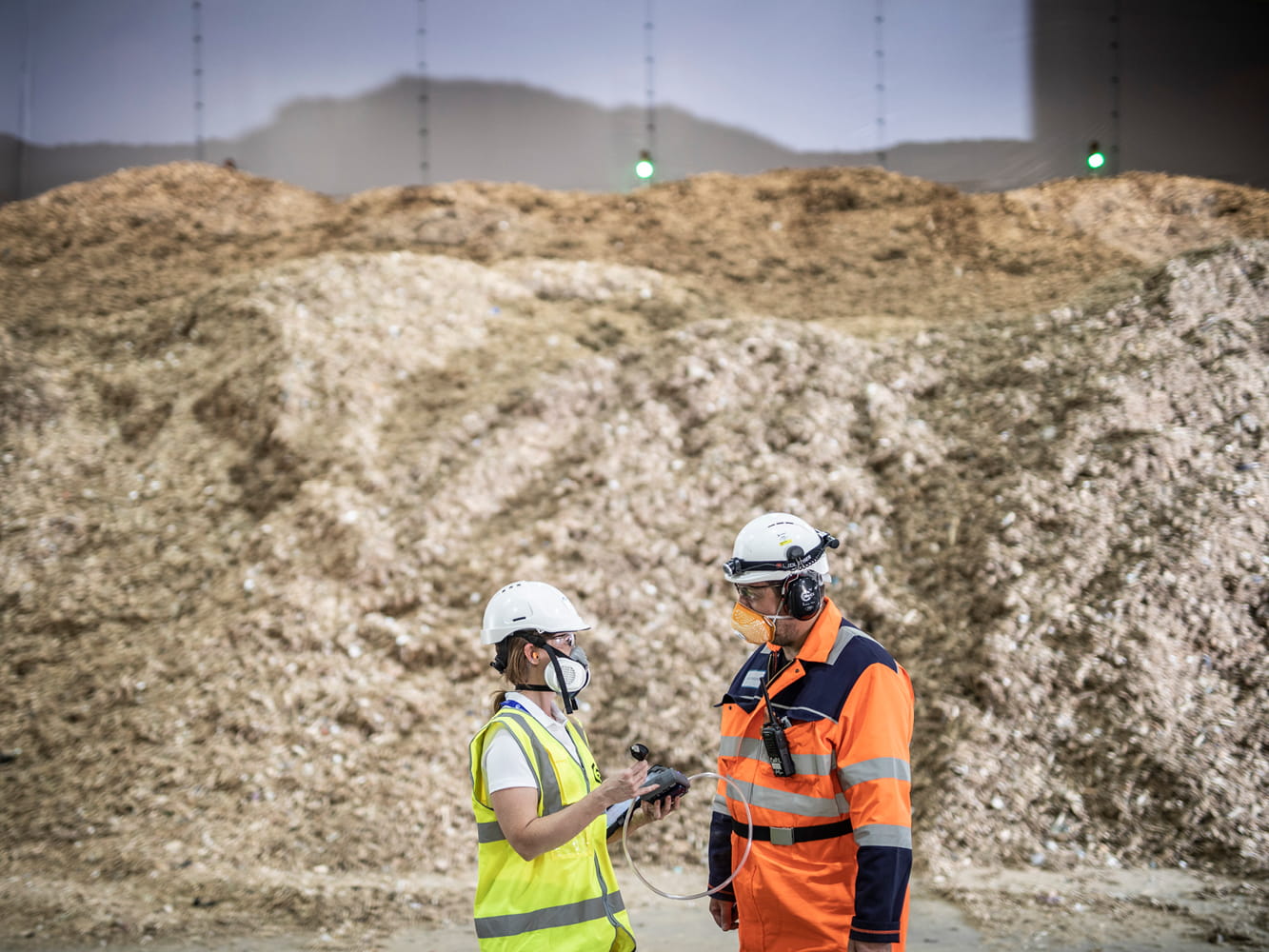 An Introductory Guide to Occupational Hygiene
A healthy bottom-line is directly linked to a healthy workforce. Download our reference guide to understanding each aspect of occupational hygiene in the workplace.
Download Your Copy Today
making tomorrow safter than today
Environmental Services
---
Our team of over 9,000 Engaged Experts in North America, Europe, The Middle East, Australia, Asia and Africa are ready to help you.