Element has one of the largest and most complete set of product qualification testing capabilities and services in the world, that is at the forefront of testing and qualifying new product innovations in the Aerospace, Construction, Consumer Product, Defense, Digital Engineering, Energy, Life Sciences, Transportation, and Telecommunications industry sectors.
Product Qualification Testing (PQT) expertise
From major components and systems within the next generation of aircraft & spacecraft; the latest product innovations within the emerging Autonomous Vehicles sector; the smallest medical implants used within the human body and the latest digital and wireless communications devices, Element works in partnership with its customers at the forefront of their R&D activities.
PQT key service areas
Advice: We ensure that you have a sound testing programme that will save you time and money, ensure faster time to market, and deliver better products whilst minimizing risk throughout the lifecycle of your product. With Element, you have the knowledge and insight to overcome even the most complex of project challenges and achieve first-time success.
Testing: Element's leading engineering simulation and testing facilities in North and South America, Europe and Asia replicate the electromagnetic, climatic and mechanical conditions that will be encountered in a product's working life
Certification: Our international certification program helps you understand the requirements of your target market, identify what standards and tests are required, and compile the technical documentation needed to apply for certification
Market access: Our approvals team use our accredited test reports and in-country authorities to give you fast global market access to virtually any territory in the world.
Element advantage in product qualification testing
Our engaged experts support you throughout your product lifecycle. Element exists to help make certain that the materials and products we test and certify for our customers are always safe, quality, compliant and fit for purpose.
Smart experts for smart technology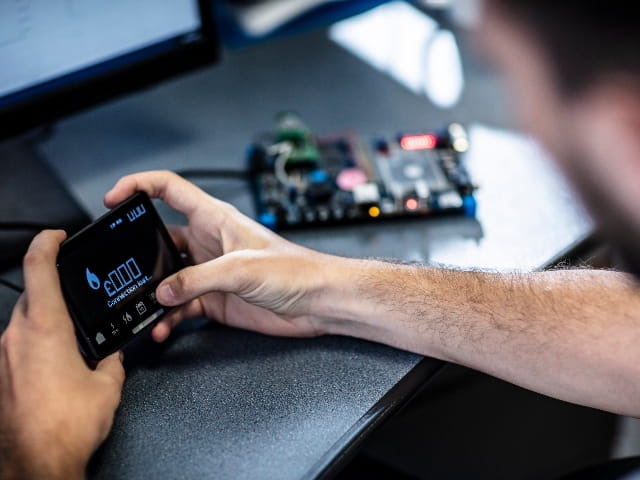 new service
Matter Smart Home Standard
Element are one of the few test laboratories globally who can provide pre-testing and, when released, will provide formal testing to the new Matter smart home standards to enable manufacturers to gain certification through the CSA. Visit our service page for further information on the Matter smart home standard.
Our team of over 9,000 Engaged Experts in North America, Europe, The Middle East, Australia, Asia and Africa are ready to help you.