With knowledge spanning all major industries, the experts at Element's dynamics testing labs provide reliable, consistent data to ensure that your products are fit for purpose.
The long-term performance and reliability of your products – from construction materials to microelectronics – often depends on comprehensive dynamics testing. Our testing laboratories have the capability to perform validation tests on a wide variety of components and systems, subjecting them to extreme stressors such as vibration, high temperatures, and mechanical shock and providing detailed performance data.
In addition to test execution, we also offer full-service fixture design and fabrication solutions.
Dynamics testing methods
Our dynamics testing methods focus on evaluating components in high-stress, high-performance environments. Combining multiple test methods, we create a single, comprehensive program that ensures product safety while saving you time and money. Element's experts work with you to design the ideal test regime for your components and products in every stage of your component lifecycle.
Vibration and mechanical testing
Element's full-service testing laboratories have made us the testing partner of choice for hundreds of major OEMs and suppliers. Our dynamics testing laboratories provide consistent and reliable vibration and mechanical shock testing for major industry sectors including automotive, military, aerospace, heavy truck, medical, industrial, and electronics. Our capabilities include:
Combined temperature/humidity mechanical shock
Mechanical shock at ambient conditions
The Element advantage
Element's long history of experience serving global manufacturers has allowed us to develop into the premier full-service testing organization. In addition to dynamics testing, Element is one of very few test laboratories capable of providing full range product validation support from concept and design to post-test material analytics. We provide hands-on support to meet the demanding timing needs of competitive markets. Program management is a critical component of our offerings, and we never shy away from tight schedules or strict timetables.
For more information about our structural dynamics testing services, contact an expert today.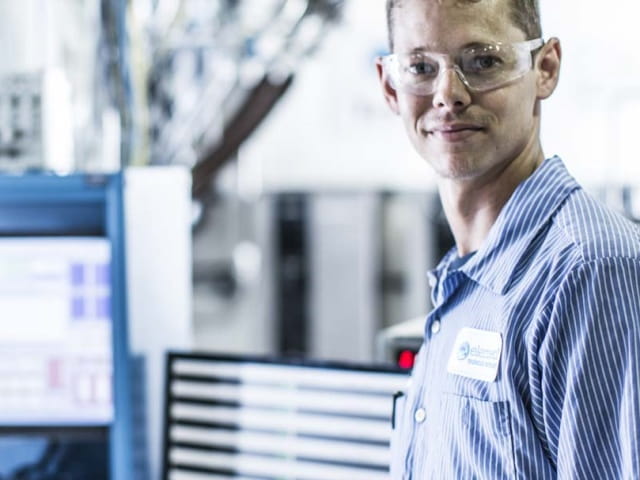 Structural Dynamics testing
Acceleration & Spin Testing
Element's high-powered acceleration and spin testing services evaluate the effects of increasing gravity load on products and components.    
<br>
Acceleration Testing
The stresses placed on a material or product when subjected to increasing gravity load can be catastrophic. Acceleration loads can cause structural problems such as deflection, fastener or hardware failure, and problems with flow and pressure regulation.
We have a range of centrifuge systems to subject products to increased g loading. Some of our acceleration testing capabilities include:
Forces up to 11400 Kgf
Frequencies from 5 – 3,000 Hz.
Hydraulic Shaker up to 4500 Kgf
Payloads up to 1600 kg
Spin Testing
Like disks and blisks, rotating components in aero engines are highly sensitive in terms of aircraft safety –failures can result in hazardous or even catastrophic effects. For this reason spin testing becomes an indispensable part of aero engine development.
Using our extensive range of facilities can test most rotating components of aero engines, turbine compressors, turbochargers and blowers under realistic conditions using highly sophisticated spin test rigs.
Our spin testing capabilities include:
Temperatures ranging from -40C to 1000C
Speeds from 24,000 – 200,000 RPM
Components up to 2500kg
Generation of 3D temperature gradients by special oven technologies
Multi-channel telemetry systems
Permanent vibration monitoring
Crack detection and crack growth monitoring at rotating specimens
High-speed cameras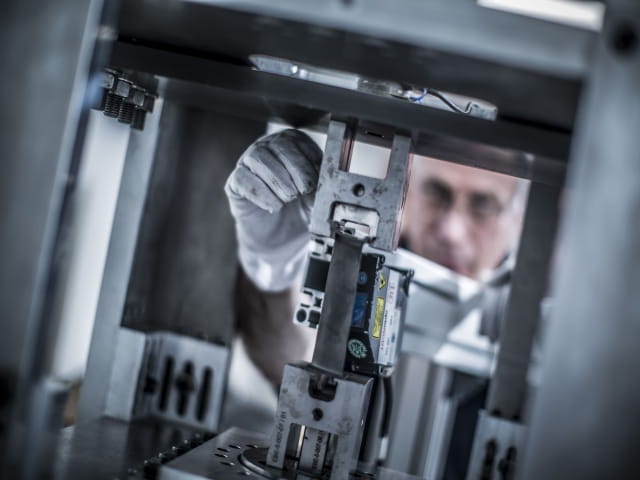 Structural Dynamics testing
High Cycle Fatigue & Low Cycle Fatigue
Our high cycle fatigue (HCF) and low cycle (LCF) labs specialize in service life limit analysis. Using a variety of control and reporting techniques, our experts produce critical data for components across industries.  
<br>
High-level vibration and extended stress can degrade the structural integrity of a product, making high-cycle fatigue and low-cycle fatigue a crucial part of material and product qualification programs. Our equipment allows us to test over a wide range of frequencies in short periods of time, simulating a components' service life and environmental stressors.
Some of our capabilities include:
Strain gauge calibration
Specimen sizes from standard bars to full-size fan blades
Frequencies up to 20kHz
Temperatures up to 1200°C
Force-controlled and strain controlled programs
Open-hole fatigue testing
Tension-tension fatigue testing
Tension-compression fatigue testing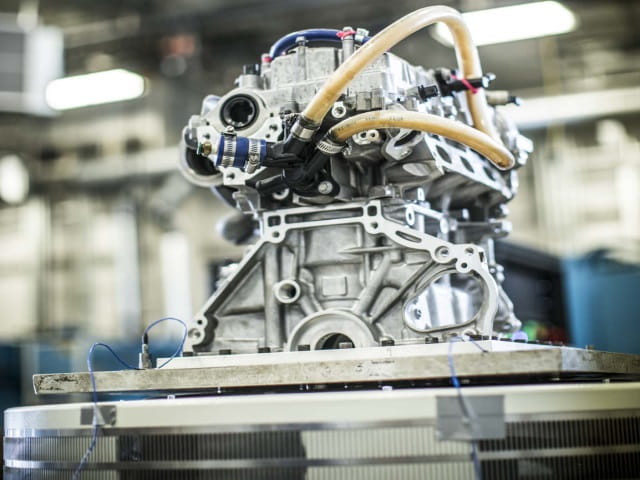 Structural Dynamics testing
Vibration, Shock & Drop Testing
From sudden impact to everyday use, our vibration, shock and drop testing capabilities simulate years of use for components in critical industries.  
Vibration Testing
Vibration testing simulates the conditions that a product or structure might see during its lifetime while under a test environment. Vibration testing can be used to ensure that products are robust and perform safely during operation or transit, avoiding unexpected performance or early life failure in the field.
The vibration testing methods we perform include:
Sinusoidal
Random
Resonance Search & Dwell
Narrow Band Random on Random
Sine-on Random
Combined Temperature and Vibration
Helicopter Rotor Frequency Simulation
Gunfire Simulation
SRS
Blade-off vibration (engine fan blade loss and windmilling)
Drop & Shock Testing
Shock testing is used to measure the impact of sudden acceleration caused by explosion, drop, or collision. Our labs perform shock testing to prepare products for harsh industrial, transportation and military environments. Using an accelerometer to calculate speed and force, components are subjected to loads up to 50,000 g for less than one second. Our labs then evaluate the product for damage and stress, and to ensure that it can meet the demands of its work environment.
Some of our shock testing capabilities include:
Operational shock and crash safety
Gunfire simulation
Classical shock (half sine and saw tooth testing)
Decaying sine wave testing
Bump testing
Impulse testing
Drop testing
Impact testing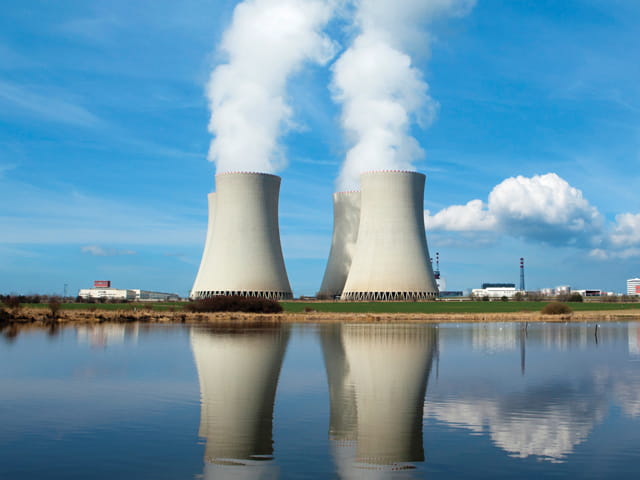 Structural Dynamics testing
Seismic Testing
Seismic testing is designed to assess the performance of safety-critical equipment and structural systems by subjecting them to strong ground shaking such as that resulting from earthquakes or nearby railways, airports, power plants and other possible causes of movement or vibrations.
Element helps manufacturers to understand and meet the seismic qualification requirements, of which are often specific to a project, industry or sector. Our seismic testing and certification services ensure that a product will continue to perform without loss of function under the most extreme vibration conditions, making them essential for nuclear equipment manufacturers of safety-critical systems and components.
Our seismic testing program includes:
Test plan and strategy creation
Fixture design
Exploratory Testing
Single Axis Testing
Biaxial Testing
Triaxial Earthquake Testing
Qualification Documentation
Structural Dynamics testing
Structures Testing
The complex stressed that occur during the operation of structures must be examined under static and dynamic operational loads to assess the impact of fatigue and also to determine accurate in-service life predictions. Element can design tests to simulate real-world loads cases utilizing multiple hydraulic cylinders coupled with advanced control systems and high capacity measuring systems.
The increasing need for lightweight design, combined with improved functionality, quality and economic build, continues to drive the need for comprehensive testing within key structural systems and components in the Aerospace sector.With state-of-the-art equipment and facilities, Element has demonstrated the capability and the know-how to perform complex and highly sophisticated test campaigns.
Some of our capabilities include:
Deformation measurement
Acoustic defect detection
Imbalance Testing
Impact Testing
Load Testing
Compression Testing
Tension and Torque Testing
Endurance Testing
Multi-axial Testing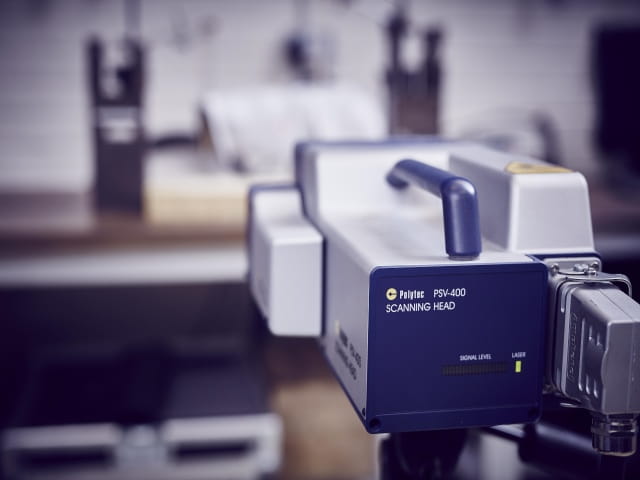 Structural Dynamics testing
Modal Analysis & Testing
Modal Analysis is used to determine the structural mode shapes and operational deflection shapes (ODS) to find resonant frequencies and prevent problems caused by premature component failures and fatigue failure. Element's Engaged Experts help you save time and money by identifying mistakes in models and providing you with information on how to change a structure in order to move a load.
Impact Hammer Testing
Impact Hammer Testing uses physical contact from impact hammers to characterize the dynamic properties of a structure or material
Precise hammer strikes are coupled with accelerometers to record responses
Element's structural dynamics engineers can perform on- and off-site testing to meet your precise requirements
Scanning Laser Doppler Vibrometer (SLDV)
Benefits from fast and laser-accurate results
Non-contact method of modal analysis
Doesn't damage prototype or affect object's structural dynamics
Principally used to scan test objects to determine mode shapes
Maximum acquisition bandwidth of 1MHz
Excitation by EM shaker, speaker or piezo crystal
FEA Model Validation
Used to validate FEA modeling against available data.
Helps ensure against risky under-design and costly over-design
Scanned 3D geometry, grid points and results can be imported into finite element analysis software for model generation and results correlation
American National Standards Institute
ANSI B16.41
American Society of Civil Engineers
ASCE/SEI 7-05
American Society for Testing & Methods
ASTM D 395, ASTM E 488, ASTM E 587
California Code Application Notice
CAN 2-1708A.5, CAN 2-1708A.5
Euronorm
EN 60950
International Code Council
ICC-ES AC156, ICC-ES AC193, ICC-ES AC308
International Electrotechnical Commission
IEC/EN/DIN EN 60068-2-34, IEC/EN/DIN EN 60068-2-6
International Standards Organization
ISO 1940-1, ISO 10816-1/6
International Safe Transit Association
ISTA 1A, 1B, 1C, 1E, 1G; ISTA 2A, 2B, 2C, 2D; ISTA 3A, 3C, 3D, 3E, 3F, 3G; ISTA 7B, 7D
Military Standards
MIL-STD- 167, MIL-STD- 202, MIL-STD- 810, MIL-STD- 867, MIL-STD-202 
Netherlands Standards Institute
NEN-ISO 10326
Radio Technical Commission for Aeronautics
RTCA DO-160 
Association of German Engineers
VDI 2057-1,2; VDI 2059-1,3,4,5; VDI 3822-1,2
More details
Other Product Qualification Testing Services
---
Our team of over 9,000 Engaged Experts in North America, Europe, The Middle East, Australia, Asia and Africa are ready to help you.