Element is a leading provider of specialized vehicle dynamics testing services to the global automotive, defense, rail, aerospace, and transportation sectors. We provide our customers with a wide range of engineering and testing services covering everything from subsystem and component testing to full vehicle durability testing, road load data acquisition and data analysis related testing services.
Dynamics testing is a vital part of the vehicle development process, allowing the enhancement of vehicle performance, durability and reliability.
From studying the responses of a vehicle in various dynamic situations to assessing how a component or subsystem influences the overall vehicle ride, handling, and performance, our Engaged Experts implement dynamics testing programs specifically designed for your products.
Element's vehicle dynamics testing capabilities
Element has extensive vehicle dynamics testing capabilities that cover all of the sectors in the transportation industry, including passenger cars and trucks, medium and heavy trucks, transport trailers, off-highway equipment (agricultural and construction), military vehicles, school buses, commuter coaches, transit buses, rail, and more.
Our team of dynamics experts can develop comprehensive test plans tailored to fit your specific needs, from specialized engineering services to Noise, Vibration, Harshness (NVH) and Buzz, Squeak and Rattle (BSR) testing to identify noise sources, minimize noise and vibration as well as squeak and rattle.
Our engineering services include duty cycle development, proving ground and customer in-service life correlation, road load data acquisition (RLDA) and instrumentation, computational data analysis, computer model validation, test plan and procedure development, custom transducer design, build and calibration.
The Element advantage
All of our vehicle dynamics testing services are performed in highly secure environments to ensure customer confidentiality at all times.
For more information about vehicle dynamics testing, or to request a quote, contact us today.
Element's laboratories are outfitted with cutting-edge testing equipment and instrumentation including: 
Drive-in semi-anechoic chambers
Quiet rooms
Head acoustics binaural head and analysis (Artemis)
MB black single and 3-axis ED shakers
LMS software and mobile SCADAS systems
PROSIG data acquisition and analysis systems
Environmental 4-post simulators with sound treatment for BSR evaluations
Anechoic/quiet MAST systems
Six (6) Data Acquisition Systems (300+ channel capability)
Custom transducer calibration bench
Modal analysis facilities
Static bending and torsional measurement facilities
Extensive instrumentation inventory (displacement, acceleration, pressure, strain gauges, temperature, force -single axis-tri-axis-, and more) 
Vehicle dynamics testing is particularly helpful to OEMs and Tier one suppliers to ensure that their products are robust and perform safely in the field.
Typical test applications are:
NVH benchmarking
Problem-solving
Target setting
Instrumentation and data acquisition
Proving ground and customer site measurements and correlation
Durability testing (frames, engine mounts, chassis and suspension components)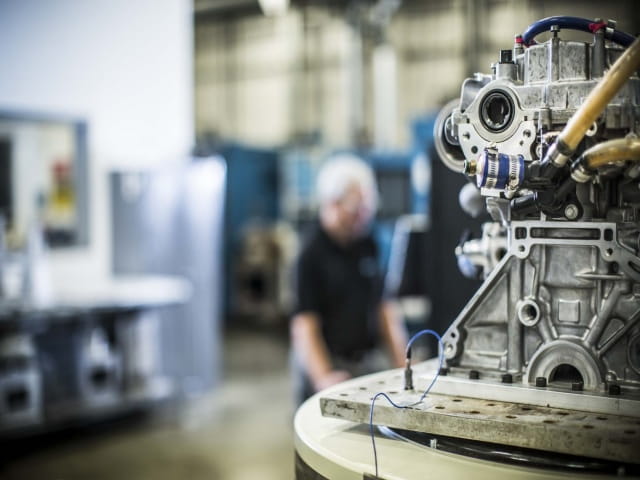 vehicle dynamics testing
Vibration Testing & Analysis Services
A critical part of vehicle development, vibration testing and analysis help validate your design to see if it will withstand its intended environment. 
Vibration testing simulates a variety of transportation scenarios, operating environments, and the effect of external vibration within a test environment. Element's vibration testing facilities are comprised of electro-dynamic and servo-hydraulic systems that can replicate low and high-frequency conditions, offering state-of-the-art solutions to your most challenging requirements. 
The vibration testing methods we perform include:
Sinusoidal Vibration Testing
Sine on Sine
Sine on Random
Resonance Search and Dwell Testing
Phase Track and Dwell
Acceleration, Velocity & Displacement Control
Random Vibration Testing
Narrow Band Random on Random
Sine on Random
Fatigue Damage Spectrum
Random Import
Transient Capture
Field Data Replication
Helicopter Rotor Frequency Simulation
Gunfire Simulation
Shock Response Spectrum (SRS)
Windmill Vibration
6 Degrees Of Freedom (DOF) – Multi-Axis Simulation (MAST) 
4 & 6 Post Road Simulation  
Combined Vibration Testing with Environmental Conditions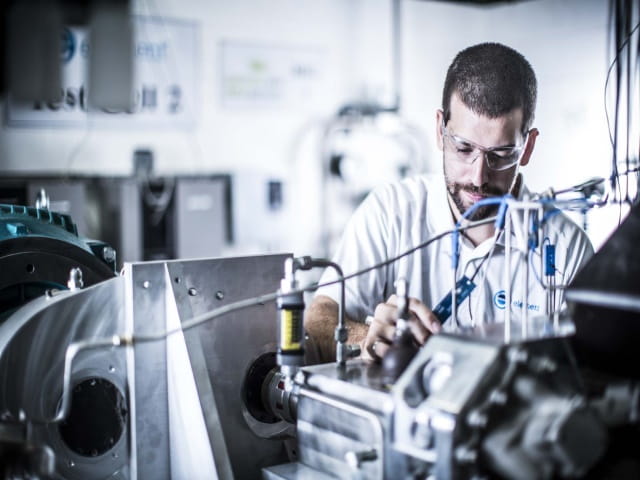 testing
Drop & Shock Testing
Used to measure the impact of sudden acceleration caused by explosion, drop, or collision, shock testing is a valuable tool to prepare products for harsh industrial, transportation, and military environments.
Drop and shock testing involves subjecting components to acceleration up to 50,000 g at target time durations allowing further analytical analysis. We then evaluate the product for damage and stress, and ensure that it can meet the demands of its work environment. 
Our drop and shock testing capabilities include:
Operational shock and crash safety
Gunfire simulation
Classical shock
Decaying sine wave testing
Bump testing
Impulse testing
Drop testing
Impact testing
Pendulum Impact
Transportation Shock and Vibration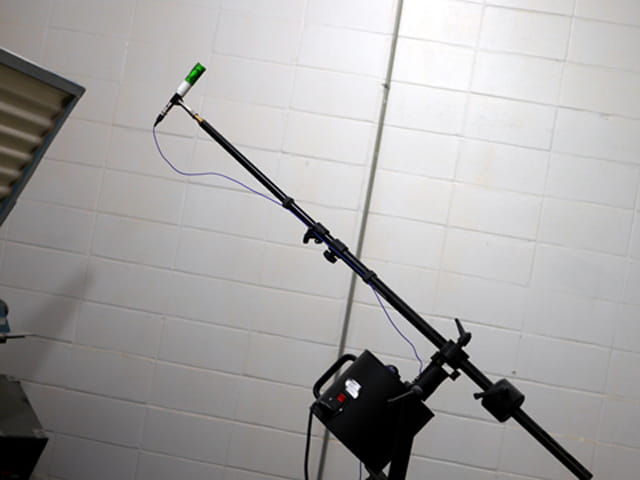 vehicle dynamics testing
Noise Testing
Noise testing allows determining fit and wear of vehicle components as they are perceived acoustically. 
Element combines years of noise testing experience with state-of-the-art laboratory testing and simulation facilities to study the noise characteristics of vehicles and vehicle components, and to give you results closer to the real vehicle behavior in its application. 
The vibration testing methods we perform include:
NVH/Squeak and rattle problem solving
Buzz, Squeak, and Rattle (BSR) specification testing
Experimental modal analysis, point mobility, acoustic sensitivity
Static bending and torsion
Sound quality/intensity analysis
Drive by noise evaluation
Transfer path analysis
Signature analysis / acoustic sensitivity
Explore
Our Transportation Testing Services
---
Our team of over 9,000 Engaged Experts in North America, Europe, The Middle East, Australia, Asia and Africa are ready to help you.