In product qualification programs, shock testing is used to measure the impact of sudden acceleration caused by explosion, drop, or collision. Our labs perform shock testing to prepare products for harsh industrial, transportation and military environments.
Shock test procedure
Though sometimes compared to vibration testing, shock uses a specific type of force to simulate real-world use. Using an accelerometer to calculate speed and force, components are subjected to loads up to 50,000 g for less than one second. Our labs then evaluate the product for damage and stress, and to ensure that it can meet the demands of its work environment.
Element's team of experts perform testing to a variety of industrial and military standards, including RTCA DO-160, MIL-STD-810, DEF STAN 00-35, and EN 60068. Our engineers can also support complex or custom projects by assisting with protocol development or specification selection.
The Element advantage
As a global platform of labs, we have the expertise and capacity to provide accurate results on-time and within budget. Our engaged experts understand the time-critical nature of qualification testing, and are a single-source provider for dependable testing and certification. Element is your testing partner of choice for even the most challenging projects.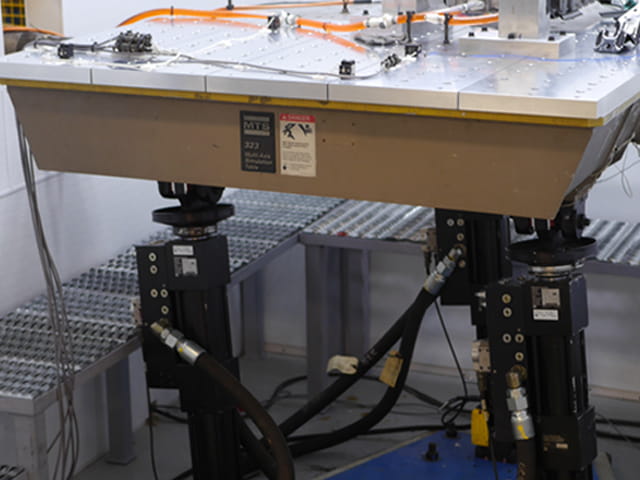 shock testing
Shock testing methods
Shock tests are used to measure the impact of sudden acceleration caused by a collision, drop, or explosion to simulate the conditions a product can face in its lifetime. 
Our labs are able to perform multiple types of mechanical shock testing requirements.
Some of the methods that we routinely test include:
Operational shock and crash safety
Gunfire simulation
Half sine (shock pulse) testing
Decaying sine wave testing
Bump/shock testing
Thermal shock testing
Shock & impulse testing
Drop testing
Impact testing
For projects that require specialized set-ups, our experts can assist in creating a test plan that will best suit your needs.
American Society for Testing & Materials
ASTM E488, ASTM D4169, ASTM D4332, ASTM D5276
British Standards
BS EN 60068, BS EN 50155
Civil Aviation Standards
RTCA DO-160, EUROCAE ED14
Deutches Institut fur Normung
DIN EN 60068, DIN EN 61373
European Telecommunications Standards Institute
ETSI EN 300 19-2
International Electrotechnical Commission
IEC 60068, IEC 68-2, IEC 61373, IEC 60945
Military Standards
MIL-STD-810, MIL-STD-202, MIL-STD-883, MIL-STD-1344, DEF STAN 00-35, DEF STAN 07-55, DEF STAN 08-123
Society for Automotive Engineers
SAE J1211, SAE J1455
Telecordia
GR-487-CORE, GR-63-CORE
United Nations
UN ST/SG/AC.10/11
More details
Other Product Qualification Testing Services
---
Our team of over 9,000 Engaged Experts in North America, Europe, The Middle East, Australia, Asia and Africa are ready to help you.