Our Purpose at Element is "Making tomorrow safer than today". Environmental, Social and Governance (ESG) responsibility are core to how we bring this purpose to life. At Element, we believe that the TIC industry can play a significant, and meaningful, role in leading the way in environmental sustainability, in partnership with customers around the world. And we are the front runner.
Recognised as industry leader by Sustainalytics, a global leader in ESG research and rating, we have the highest rating of any major TIC player. We are in the top 1% of the over 15,000 companies rated by Sustainalytics.
"As a business with purpose at its heart, we're proud of our strong ESG framework that has been in place for years, which supported our achievement of this rating and our leadership on this critical issue."
Our Environmental Commitments
The environmental commitments around emissions form a critical part of our longer-term ESG plans. The key targets include: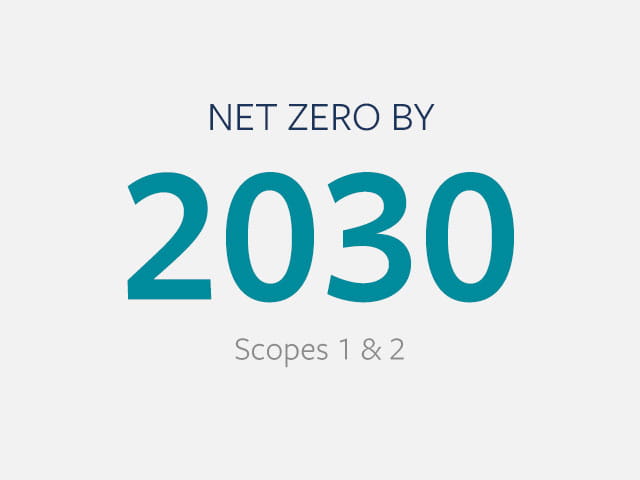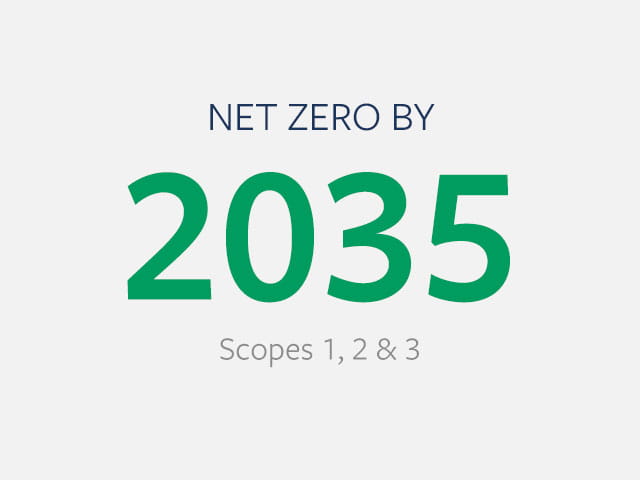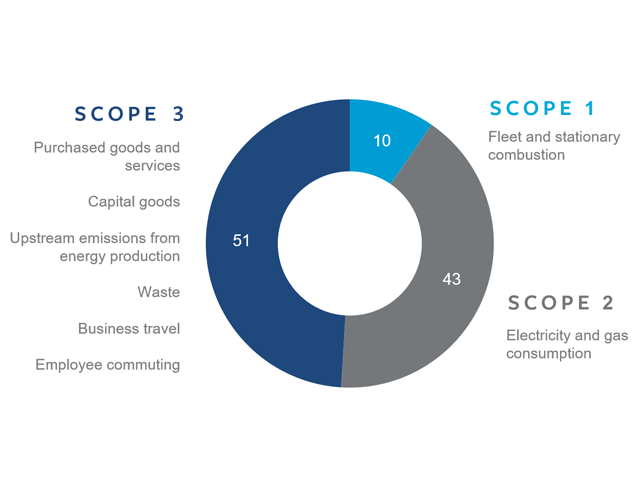 Where we've come from
Current Baseline
In 2019 Element's carbon baseline was 103 KTCO2e, equivalent to 15.1 TCO2e/ FTE and 0.13 TCO2e per $ revenue.
Our Climate Initiatives
Across the world we're working hard to reduce our environmental impact and are aiming to migrate 100% of global electricity usage to renewable energy contracts, as well as trialling electric vehicles and working throughout our supply chain to reduce our impact.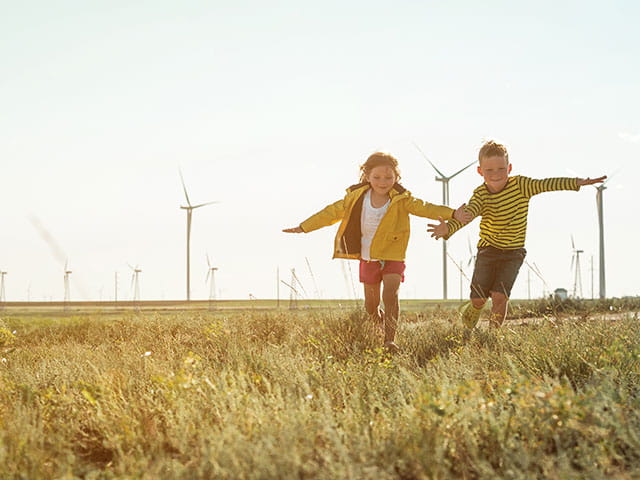 Renewable Energy Procurement
30% of Element's global electricity is sourced from renewable energy, and we will continue to migrate towards renewable energy contracts for all electricity usage.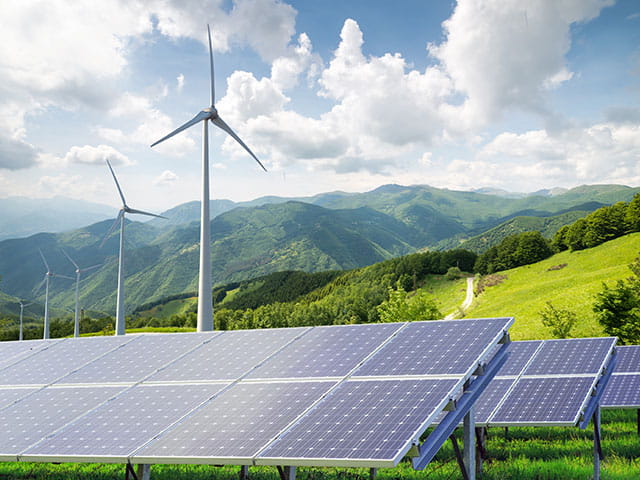 Energy Production
We are installing solar panels on our properties across our organisation, including laboratories in United Arab Emirates.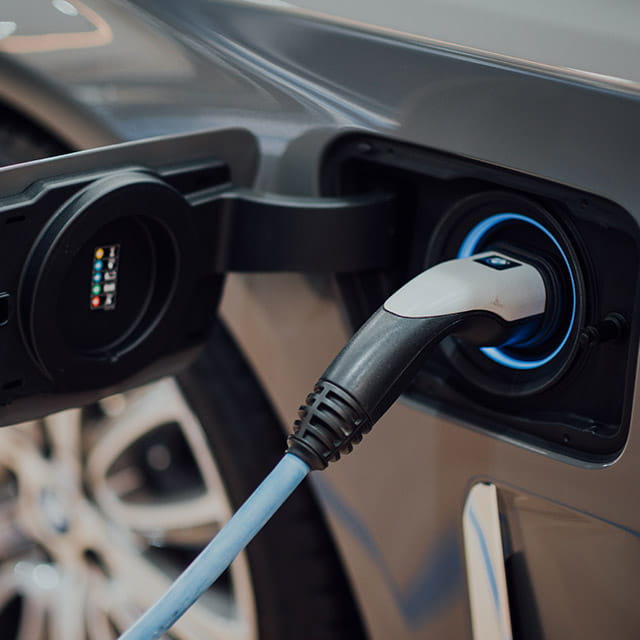 Electric Vehicles
We are currently exploring electric vehicle options in the UK with the goal of transitioning our vehicles to reduce our scope 1 emissions.
Social Responsibility
We care about the impact we have on our people and the communities we are a part of. We have been working to make Element a more diverse, inclusive and equitable company. Our diversity makes us stronger and more able to make a positive difference in our local communities and to the broader society we are a part of.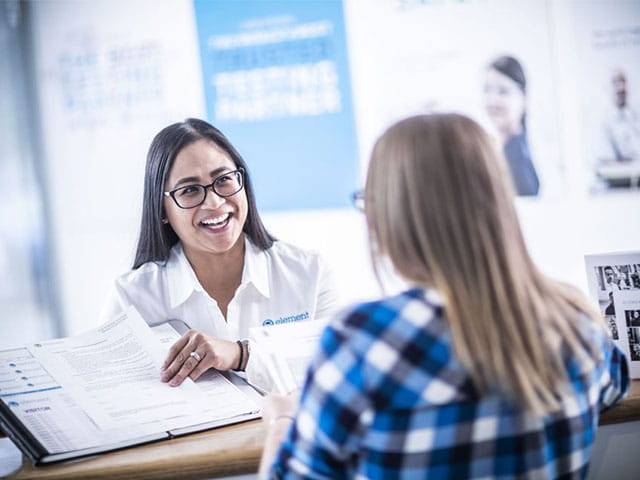 Diversity and Inclusion
Building a more diverse and inclusive culture is all about building trust and being genuine. It's also about making the most of our diverse ways of thinking, experience, the different cultures and backgrounds we come from. We have launched several colleague resource networks (covering racial equality, disability resource, LGBT+ and Women in Business) and we provide targeted training combatting 'unconscious bias' for our leaders.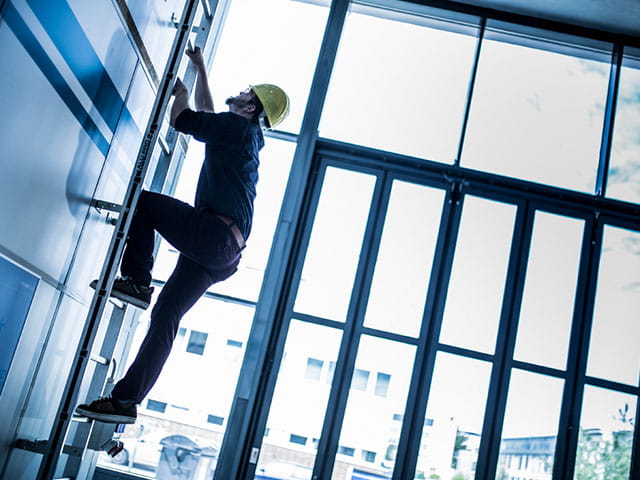 Safety
Creating a safer world for everyone is what we are all about. And that starts with our people, safety is our number one priority and we have implemented a leading-edge safety programme across all operations.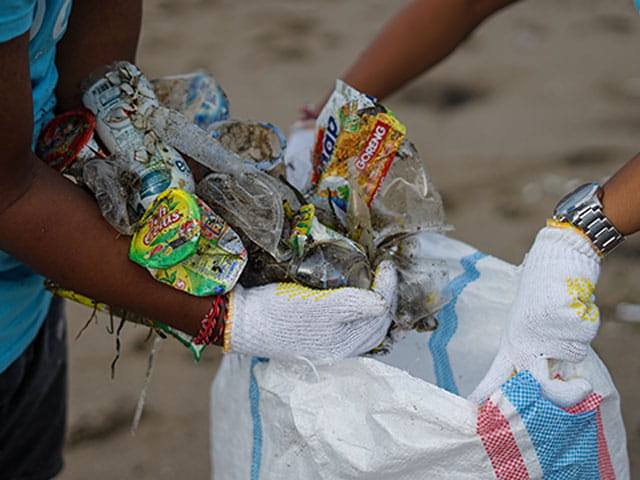 Community Service
Within Element we can all bring our purpose and values to life both at work and outside of work. We offer all colleagues 12 hours of volunteering leave each year to support their local communities. This is a positive impact in our local communities but can also provide opportunities for personal and professional growth for us as individuals. And giving something back makes us feel proud to support, and be a part of, the communities we are part of.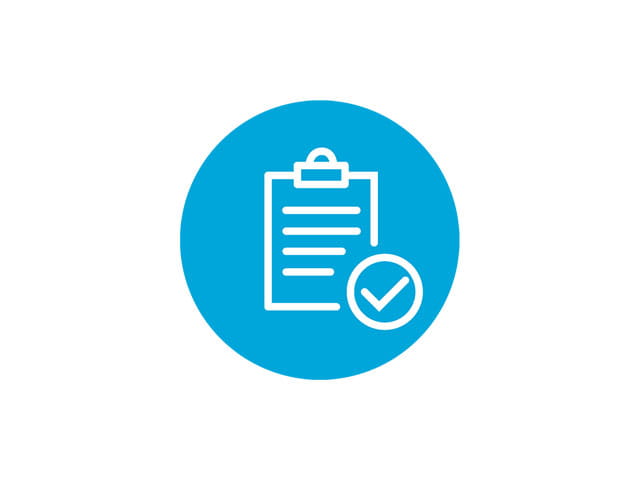 Governance and Integrity
Our commitment to integrity ensures that consistently high standards are maintained across the Group. We have the necessary governance and organizational structures in place to provide appropriate levels of oversight in audits, risk management and potential conflicts of interest.
TIC Council Membership
Element is a member of the TIC Council, an international association representing independent testing, inspection and certification companies. Element was accepted as a member of the TIC Council with effect from 1 October 2020. Members of the TIC Council must implement and abide by the TIC Council Compliance Code (First edition) issued by the TIC Council in December 2018.
Element is committed to meeting the obligations that are laid down by the TIC Council and our Compliance Program reflects the requirements of the TIC Council Compliance Code:
Integrity

– to

act in a professional, independent and impartial manner in all activities.

Conflicts of Interest

–

to avoid actual, potential or perceived conflicts of interest.

Confidentiality and data protection

–

to respect the confidentiality and privacy of client information.

Anti-bribery

-

a zero tolerance approach to bribery and corruption in all business dealings and relationships.

Competition and Fair Business Conduct

- to comply with all rules relating to fair competition, anti-trust and tendering.

Health and Safety

- to protect the health and safety of colleagues, customers and third parties.

Fair Labour

- a zero tolerance approach to abuse, bullying or harassment in the workplace. Equal opportunities in the workplace, compliance with minimum wage legislation and prohibition of forced and compulsory labour.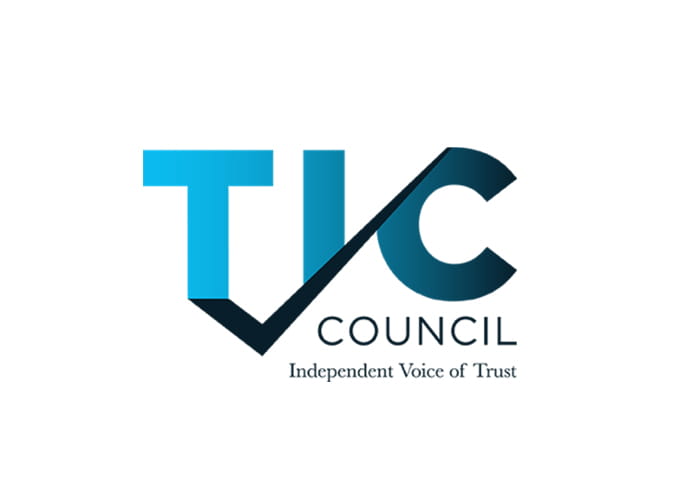 Element has established a wide range of policies, procedures and guidelines which set out how we operate - what is expected of our people, and what they can expect from Element in return. They are regularly updated and routinely communicated to colleagues. The principal policies, procedures and guidelines have been brought together in an overarching Code of Conduct, which reflects our commitment to conducting business with honesty and integrity wherever we operate.
Element is committed to ensuring that our people are treated in accordance with the Universal Declaration of Human Rights and the UN Global Compact's ten principles. We seek to prohibit forced, compulsory and underage labor and any form of discrimination based on race, gender, religion, age, disability, the right to collective bargaining or political affiliation.  Our Modern Slavery Policy states that Element has a zero tolerance approach to Modern Slavery and that the following principles apply to our business and supply chain:
child labor must not be used;
any form of forced or compulsory labor must not be used;
passports, visas and other personal documentation should not be taken from employees unless requested to be held by the employee for safekeeping purposes;
all forms of debt bondage are prohibited;
compensation and benefits must comply with local laws relating to minimum wages, overtime hours and other benefits; and
the formation of trade unions and powers of collective bargaining should be respected. 
As required by the Modern Slavery Act 2015, Element publishes a Modern Slavery transparency statement which sets out our approach to preventing Modern Slavery within Element's business and supply chain.
Element is committed to conducting business to the highest possible ethical and business standards. We have therefore adopted a Supplier Code of Conduct setting out the behavior and principles that we expect our suppliers to follow. Suppliers of goods and services, contractors, joint venture partners, consultants, advisers and all other third parties engaged by Element are expected to adhere to the principles set out in this Supplier Code of Conduct and are encouraged to develop their own codes, policies and procedures to adhere to the principles of this Supplier Code of Conduct.
We provide a confidential whistleblower service, which is managed by a specialist third party provider, across our global business, giving all colleagues and third parties the opportunity to raise concerns. The service encompasses a telephone hotline, email and web-based reporting facility and is available in relevant languages in all countries in which Element has a presence.   This service may be used to report incidents of wrongdoing including fraud, bribery & corruption, discrimination, bullying or harassment, supplier labor practices, modern slavery, tax evasion, breach of competition laws, health, safety and quality matters and environmental concerns. Any whistleblowing reports are reviewed and investigated appropriately.
Section 172 of the Companies Act 2006 (the "Act") sets out the directors' duty to promote the success of the company. In accordance with the Act and the Companies (Miscellaneous Reporting) Regulations 2018, qualifying companies are required to include a statement in the strategic report of their annual report and accounts which describes how their directors have had regard to the matters set out in section 172 of the Act (the "Section 172 Statement").
The Section 172 Statement of Element Materials Technology Group Limited and its subsidiaries that also meet the qualifying criteria to publish a Section 172 Statement can be found below.
Element Materials Technology Group Limited - Financial Year 2020
Page 27 of the Annual Report 2020 and Consolidated Financial Statements (View PDF filed at Companies House)
Warringtonfire Testing and Certification Limited - Financial Year 2019
Page 2 of the 2019 Annual Report and Financial Statements (View PDF filed at Companies House)
Element Materials Technology Environmental UK Limited - Financial Year 2020
Page 4 of the 2020 Annual Report and Financial Statements (View PDF filed at Companies House)
To contact the Group Legal team at Element in relation to any governance or integrity  matter, please contact ethics@element.com
Alternatively, to contact the confidential Element Whistleblowing Hotline provided by Safecall, please click here.
Together, we can make a positive change for everyone
How we help customers to meet their sustainability goals