As a National Certification Body (NCB), Element helps your electrical and electronic products meet the strictest levels of safety and performance in compliance with the IEC standard and gain access to the relevant marketplace in over 50 countries.
Who is the IEC?
The IEC or International Electrotechnical Commission is a standards organization that prepares and publishes standards for electrical, electronic, and related technologies. The organization aims to 'ensure the safety, efficiency, reliability, and interoperability of electrical, electronic and information technologies, to enhance international trade, facilitate broad electricity access and enable a more sustainable world.'
The IEC consists of 88 member countries that can send experts to technical committees via their country's national committees (NC) to participate in IEC work and standards development.
Thousands of these experts from around the world come together to form hundreds of technical committees, and subcommittees to agree on the state-of-the-art technical solutions relevant to their committee. The IEC manages this process, provides the independent platform, and publishes these as 'voluntary, consensus-based international standards'.
The full list of the committees and the standards and publications they are responsible for developing and maintaining can be found on the IEC website.
The IEC itself does not undertake testing or certification activities, but it does manage several conformity assessment schemes including the IECEE CB scheme. Compliance with the CB scheme is based on products meeting the requirements of the relevant IEC or ISO standards within the scheme.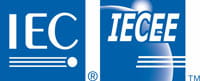 What is the IECEE CB Scheme?
The IECEE CB Scheme is an international system for mutual acceptance of test reports and certificates dealing with the safety of electrical and electronic components, equipment, and products. It is operated by the IEC System for Conformity Assessment Schemes for Electrotechnical Equipment and Components (IECEE).
The IECEE CB Scheme is a multilateral agreement and certification system based on IEC International Standards that can be readily accessed and accepted in international markets.
A key aim of the scheme is to allow manufacturers to gain access to international markets without the need for time-consuming and costly, duplicate or additional testing in each country.
Our experts can help you learn more about the IECEE CB Scheme through their answering of the most frequently asked questions. Please click here to access the article.
IECEE CB Scheme countries list
Our IECEE CB Scheme services ensure your electrical and electronic products meet international safety standards and can be readily accessed and accepted in the 54 member body countries for Global Market Access.
Element and the IECEE CB Scheme
Element Materials Technology has a UK-based National Certification Body NCB with associated CB Test Laboratories (CBTL's) in the UK, the US, Germany, and China specializing in product safety testing. Under the IECEE CB scheme, we can currently offer testing and certification for the IEC product categories Batteries, EMC, Household, ITAV, Electronics, Office Equipment, Measuring Equipment, and Medical, covering standard series such as:
Audio/video, information, and communication technology equipment (IEC 62368), including;

Information technology equipment (IEC 60950-1)
Audiovisual equipment (IEC 60065)

Domestic appliances (IEC 60335 series)
Laboratory and measurement equipment (IEC 61010 series)
Batteries (IEC 62133 series)
Medical devices (IEC 60601 series)
EMC (IEC 60601 and IEC 61326)
We are National Certification Body (NCB)
As your National Certification Body (NCB), Element uses the principle of mutual recognition (reciprocal acceptance) of test results to issue internationally recognized certificates from our associated CBTLs in the UK, the US, Germany, and China.
Your one-stop-shop to save time and money
Element's IECEE CB Scheme testing services provide a one-stop-shop that offers the potential for one test (based on IEC International Standards) and one certification, recognized internationally. This saves time and money that would otherwise be spent on multiple test programs with various test laboratories.
One certification to enter global markets
We have deep knowledge of all relevant testing standards and certification programs and have access to a global network of expertise. At Element, we work with you from day one, help you understand your Global Market Access requirements, and support you through the process of gaining a CB certificate and getting your products to market faster.
Generally, once your CB certificate has been issued, no further testing is required beyond specific national differences or in-country testing. If in-country testing is required, NCBs participating in the CB process will give priority to CB certification applications, speeding up the approvals and testing process for your products as a result.
The Element advantage
Element is a leading Certification Body Test Laboratory (CBTL) with over 20 years of experience and state-of-the-art laboratories. We offer testing and certification services for homes, offices, workshops, health facilities, and more. Our IECEE CB Scheme testing and certification services help you get your electrical and electronic products approved quickly, to international safety standards so that they can be approved at local or national levels around the world.
To learn more about the latest product safety standards, read guide on the third edition of the IEC 62368-1:2018, or if you require additional testing and certification for the IECEE CB Scheme, contact us with your specification and requirements.
Our team of over 9,000 Engaged Experts in North America, Europe, The Middle East, Australia, Asia and Africa are ready to help you.