Element provides full water testing capabilities for drinking water, ground and surface water, industrial water and wastewater testing throughout North America, Europe, Asia, the Middle East, and South Africa. We provide the analytical results and required accreditation for testing drinking water systems, site remediation, studies, routine monitoring, or individual projects.
Water testing is an essential element of public and environmental safety and a requirement bound by stringent regulatory conditions. By undertaking water analysis, you can minimize risk and the potentially damaging impact, not only on public health but also on the environment.
We support you with testing, analysis, and risk management services to help you meet legal and regulatory responsibilities and ensure that tests are to budget, right first time, and results are produced as quickly as possible.
Our water testing laboratory services
Employing a stringent quality system, our water testing laboratories offer complete solutions for potable water distribution to ensure the quality of water for public safety.
We support wastewater facilities requiring regulatory approval by testing their water either in its raw form or after treatment to bring peace of mind that wastewater discharge meets the required guidelines and is not contributing to environmental contamination.
Agricultural waters are tested for livestock consumption safety, contamination, and also from herbicides or pesticides as well as irrigation suitability.
Our water testing services extend to ground waters and surface waters. We test them for contamination, either as routine monitoring for landfills or up-stream, midstream, and downstream energy production. We also provide proactive solutions that prevent the destructive influences of corrosion with our analysis of chemical parameters and contaminants from waters effect on your assets.
Our water analysis methods
Analysis methods are based on well-established, internationally-recognized procedures such as those published by the United States Environmental Protection Agency (USEPA) and the American Public Health Association (APHA).

Our Singapore and Malaysia water testing laboratories provide various water testing, including detection of water contamination by undesirable chemicals and microbiological agents. We test according to the required regulations, like wastewater testing (trade effluent) according to NEA/PUB requirements, drinking water/potable water testing according to PUB requirements, and also swimming pool water testing according to NEA requirements. They also have expertise in detecting contamination in NEWater - the highly treated reclaimed wastewater specific to Singapore's Public Utilities Board.
With laboratories throughout North America, Europe, Asia, the Middle East, and South Africa, we are able to test to the applicable methods and standards to meet regulatory compliance.
The Element advantage
In a sea of regulations, Element's experts are on hand to help you navigate the path to compliance, and discuss and develop tailored monitoring and water analysis programs that meet your precise needs. We actively assist with detailed analysis, provide sample containers, and provide guideline reporting.
Our scientists are experienced across a range of analytical laboratory services and are adept at applying advanced technology to deliver accurate, reliable results that help you meet all relevant regulations for your industry.
To learn more about our water analysis services, or to speak to one of our experts, contact us today.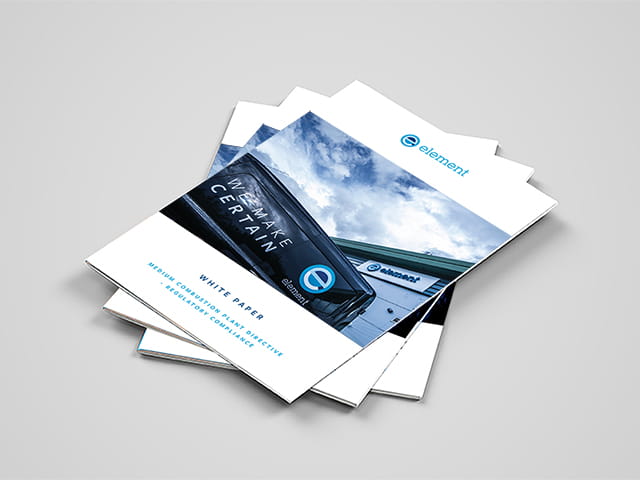 Environmental Testing and Compliance Content
Discover our environmental thought leadership content including articles, white papers, case studies and FAQs.
Written by our industry experts, we explore a range of laboratory and field-based topics related to how we help clients comply with environmental legislation and maintain safe operations.
READ MORE
Our team of over 9,000 Engaged Experts in North America, Europe, The Middle East, Australia, Asia and Africa are ready to help you.