Environmental Compliance is not just an obligation for companies to self-regulate but a legal requirement to minimize the environmental impact of industrial operations and comply with local environmental law.
Why is environmental compliance important?
Environmental compliance means that, regardless of sector, companies emitting harmful compounds into air, land or water must conform to environmental laws, standards, regulations, and other requirements such as site permits in order to legally operate. If a business does not comply with its permit, operations can be halted, and large fines awarded.

Recently, environmental concerns have led to a significant increase in the number and scope of international directives across all regulatory environments. How to monitor emissions and legal emission limit values differ between regions and industries. To comply with environmental regulations, independent environmental consultants such as Element can help you navigate through the requirements, and conduct on-site testing and consultancy services.
Total environmental compliance
Element is a total environmental compliance solutions provider and covers the full range of compliance and safety services. Our trusted experts provide a professional, friendly, and responsive service to our clients.
What is environmental compliance?
Put simply, it is fulfilling all the environmental requirements written in legislation and regulations that apply to you. There is a multitude of complex regulatory requirements enforced by either the Environment Agency (EA), Northern Ireland Environment Agency (NIEA), Scottish Environmental Protection Agency (SEPA), National Resource Wales (NRW), Environmental Protection Agency (EPA), and Local Authorities (LAs).
We help you navigate through these regulatory requirements and help reduce the risks of non-compliance with environmental legislation.
The Element advantage
Backed by over 60 years of independent environmental compliance testing experience to clients around the world, Element offers industry-leading services in Environmental Impact Assessments, Air Quality, Workplace Monitoring, Hazardous Materials, and Noise Assessments.

Element's environmental compliance and safety services help our customers to demonstrate the highest possible standards of environmental compliance and socially responsible performance.

We have local consultants across our network of 10 offices in the UK and Europe ready to help. You can depend on our technical procedures and UKAS accreditations to provide a safe framework to deliver quality on-site testing and advice.

For more information about our environmental compliance, contact us today.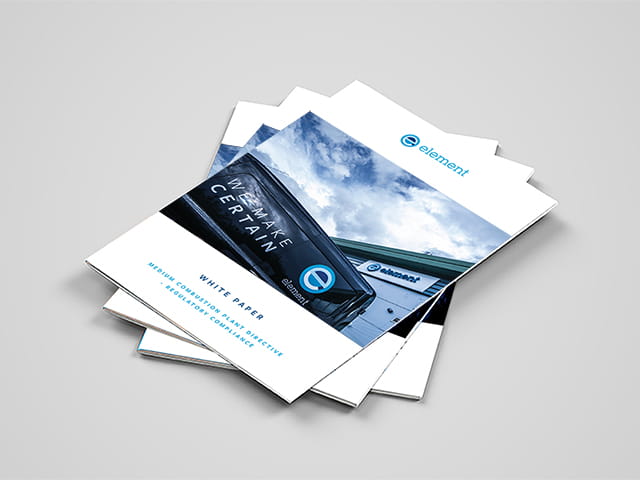 Environmental Testing and Compliance Content
Discover our environmental thought leadership content including articles, white papers, case studies and FAQs.
Written by our industry experts, we explore a range of laboratory and field-based topics related to how we help clients comply with environmental legislation and maintain safe operations.
READ MORE
making tomorrow safter than today
Environmental Services
---
Our team of over 9,000 Engaged Experts in North America, Europe, The Middle East, Australia, Asia and Africa are ready to help you.