We support clients in the UK and Europe with emissions testing to demonstrate compliance with Medium Combustion Plant Directive (MCPD) Emission Limit Values (ELVs) and give expert guidance throughout the permitting process and planning applications.
What is the Medium Combustion Plant Directive?
The MCPD forms part of the European Union's Clean Air Policy Package. It regulates emissions of dust, NOx, and SO2 to reduce air pollution and the risk to human health and the environment. MCPD provides a regulatory framework stipulating air ELVs for SO2, NOx, and dust.
The medium combustion plant directive imposes permitting, monitoring, and emissions compliance requirements on Medium Combustion Plants (MCP) with a thermal input of between 1 and 50 MWth, regardless of the type of fuel used. These include engines, gas turbines, boilers (that operate as a CHP) for residential, domestic, or industrial purposes.
MCPD environmental permits
There are three types of permit for a stationary or mobile MCP:
Standard rules permit (SRP) – low risk

Simple bespoke – low risk / does not require air dispersion modeling

Complex bespoke permit – high risk / requires air dispersion modeling
If you cannot meet the conditions in a standard rules permit, you must apply for a bespoke permit and conduct an air quality emissions risk assessment to quantify the impact on sensitive receptors and habitats. While all new plants require a MCPD Permit and Emissions Monitoring from the start, there is a transition phase for existing units depending on their thermal input:
New Plant (1 to 50 MWth): Act Now

Existing Plant (> 15 MWth): Act Now

Existing Plant (5 to 15 MWth): Transition phase ends in 2022

Existing Plant (< 5 MWth): Transition phase ends in 2027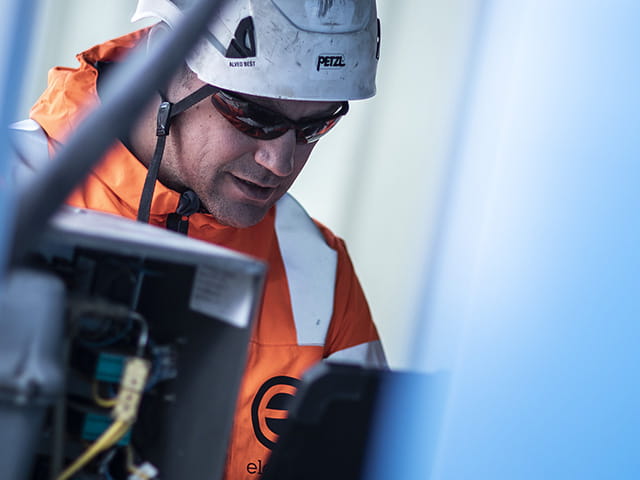 Isokinetic testing 
Where dust emissions monitoring is undertaken, this requires the use of isokinetic testing methods. It is important to note the access requirements for equipment and personnel are prescriptive to ensure samples are taken safely and in accordance with MCERTS.
MCP monitoring requirements and emissions testing 
Operators must test emissions from each unit to demonstrate compliance with emission limits. For new and existing MCP you must start monitoring within four months of the permit issue (or the start of operations). Operators are required to conduct periodic monitoring at least every three years.
Emissions monitoring parameters are fuel dependent but typically compose:
Gas-fired processes - NOx with addition of CO (typically) but not subject to an ELV.
Biogas or solid fuels - NOx, dust and SO2.
The permit will specify the monitoring methods you must use, and Element can conduct the testing in accordance with international standards:
Oxides of Nitrogen (NO and NO2 expressed as NO2) – BS EN 14791
Carbon Monoxide – BS EN 15058
Dust – BS EN 13284-1
Sulphur Dioxide – BS EN 14791
The Element advantage
We are the largest provider of ISO 17025 UKAS and MCERTS accredited testing in the UK and Ireland, operating from 10 regional laboratories.
For more information about MCPD emissions testing, or to know more about our MCERTS accredited stack emissions testing services, contact us today.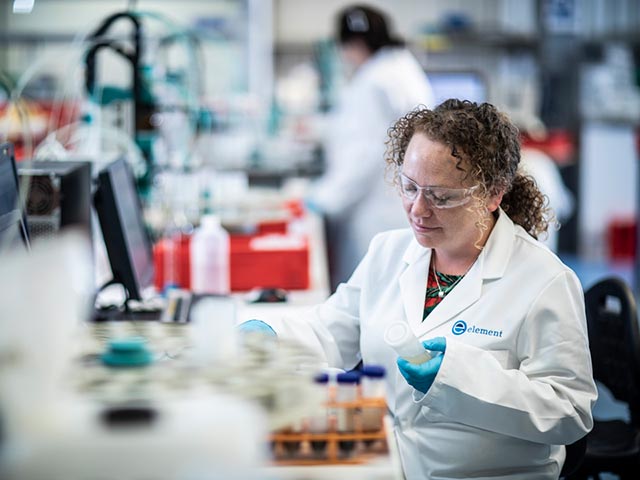 Download our MCPD white paper
For guidance on compliance challenges regarding the Medium Combustion Plant Directive (MCPD) download our white paper today.
This white paper deep dives into the Medium Combustion Plant Directive (MCPD) and includes information on compliance requirements, monitoring requirements, regulators, and timeframes.
DOWNLOAD
making tomorrow safter than today
Environmental Services
---
Our team of over 9,000 Engaged Experts in North America, Europe, The Middle East, Australia, Asia and Africa are ready to help you.