Element offers a complete range of stack emissions testing, environmental inspection, and consultancy services to help organizations achieve total regulatory compliance for industrial installations.
Operators producing emissions to air from stacks and other source releases are required to comply with Emissions Limit Values (ELVs) and Quality Assurance of CEMS as specified in their regulatory monitoring requirements, such as EU Industrial Emissions (IED) & Medium Combustion Plant (MCP) Directives, US Clean Air Act, Permit & License monitoring requirements.
MCERTS stack emissions testing and monitoring
Element are the largest ISO 17025 UKAS-MCERTS accredited organization in the UK, Ireland and The Netherlands operating from 11 regional across offices with over 50 teams.
Key Features of our class-leading emissions service include:
People - Largest pool of MCERTS certified emissions experts in the UK (Level II with all 4 Technical Endorsements).
Geographic Coverage - Engineers based across 10 regional offices to quicken operations, maintain competitive rates and provide value for money.
Accreditation - Largest scope of UKAS Accredited Tests in the UK covering all the main parameters but also other, less common, compounds including Chrome VI, Isocyanates, Siloxanes, Bioaerosols, Speciated VOCs such as Phenols and Cresols, Sulphuric Acid Mist, Odour, HCN, H2S along with other trace and bulk gas components.
Centre of Technical Excellence – Each year we conduct over 300 EN 14181 CEMS QAL2 and AST campaigns and all this knowledge, practical experience and best practice is focused in our new hub with the aim of delivering the best possible advice and trusted solutions for CEMS Quality Assurance and Verifications.
Calibration Workshop – We maintain, calibrate and performance check all of our sampling equipment ourselves. For example, over 60 FIDs, over 60 Horiba Combustion Gas Analysers, and around 70 Manual Isokinetic Sampling Systems. This gives us a greater understanding of how the equipment works leading to more accurate and repeatable emissions data.
In-House Analysis of Samples by Element laboratories – Some stack emissions testing requires extractive.
e-Mission Digitial Portal to manage all aspects of your emissions requirements through an on-line system designed by Element.
We provide independent, accredited stack emissions testing, which is essential for all organizations that wish to meet their regulatory compliance responsibilities.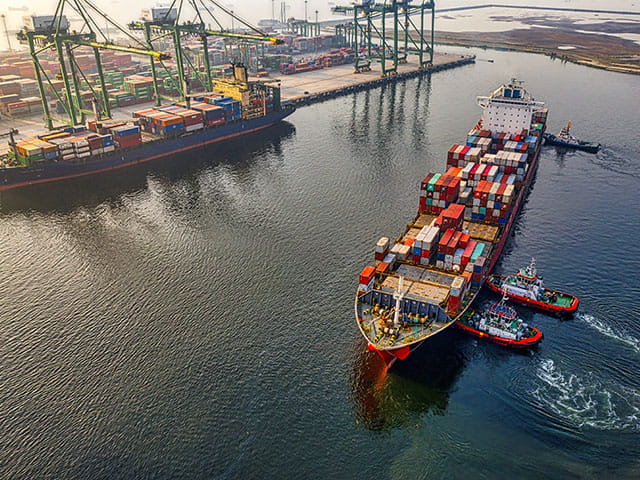 Maritime Emissions Monitoring 
International Maritime Organization (IMO) regulations have been tightened in recent years to limit air emissions from ships and other maritime vessels. Maritime air pollution control is now much more closely aligned with shore-based power plants and industrial sites.
Our ISO 17025 UKAS-MCERTS accredited emissions testing methods monitor maritime emissions highlighted in the MARPOL Annex VI Regulations, aimed at controlling pollutants such as NOx, SOx and CO2.
Element work in collaboration with marine fuel additive companies to provide the sector with independently verified reductions in carbon emissions and fuel consumption. We have a proven track record of successfully delivering maritime projects, and our experience of testing on ships and vessels allows us to provide the accurate advice you need.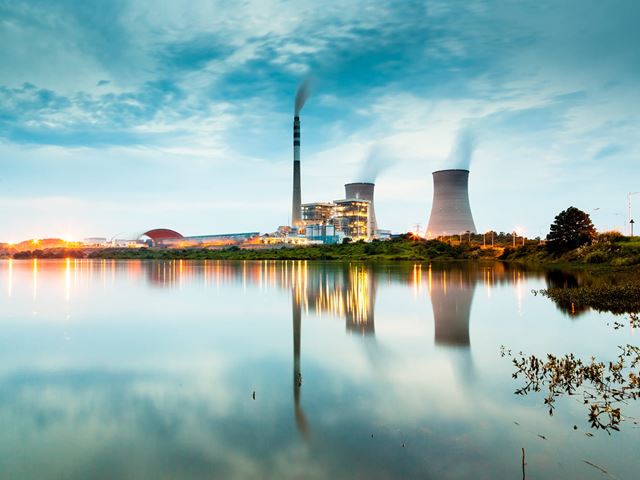 Odour Monitoring
Many facilities are required to operate under an Odour Management Plan (OMP) as part of their Environmental Permitting Regulations and to prove Compliance. Other processes may just require an assessment of the performance of odour control units or to investigate an odour complaint.
Odour pollution can be complicated to assess and measure as often several substances are involved and multiple factors in play including the concentration, intensity and site specific / time dependent factors.
For Point Sources (Stacks) Odour is measured to the European Odour Standard EN 13725:2003 for which Element are UKAS Accredited. This determines the odour concentration by dynamic olfactometry, where odour is assessed from the point of view of perceptibility to human olfactory sense.
We can collect samples using a non-reactive material and a sampling technique that prevents potential sources of contamination. The sample is rapidly assessed by an odour panel within 30 hours of sampling. Results are then calculated in the form of European odour units, and assessment of the hedonic tone, if necessary.
Audit training
In addition to stack emissions testing and compliance services, Element also offers audit training e.g. Operator Monitoring Assessment (OMA) to prepare for an Environment Agency audit visit. Audit training can help ensure your audit will be carried out effectively and efficiently, resulting in an accurate representation of the standard of self-monitoring.
The Element advantage
We conduct more EN 14181 QAL2 and ASTs than anyone else in the UK. Our newly formed Centre of Technical Excellence acts as a hub to share best practice and knowledge from our vast experience conducting tests with the full spectrum of different types of CEM.
With this complex, technical emissions testing trust our Element experts and the number one provider of this service.
We have specialized in-house training programmes targeted at excellence in the details, intricacies and methods A, B & C for deriving calibration functions for EN 14181.
Our goal is to help you achieve regulatory compliance, meet your environmental goals, and support reduced emissions to improve Air Quality.
For more information about our stack emissions testing, or to know more about our MCERTS accredited stack emissions testing services, contact us today.
Our stack emissions testing and compliance services include:
Periodic Compliance Monitoring
CEMS Calibration & Verification
EN 14181 QAL 2 & Annual Surveillance Test
US EPA RATA Protocols
Accredited Stack Emissions Testing (ISO 17025, MCERTS)
In-House Accredited Laboratory Analysis (ISO 17025, MCERTS) of Stack Emissions Monitoring Samples
Training (Regulatory Compliance, EN 14181)
Investigative Testing, Process Optimization & Abatement Plant Efficiency Testing
Process Commissioning of New Plant
Offshore Emissions Monitoring
Air Quality Assessment (Air, Noise & Odour)
Dispersion Modelling (Air, Noise & Odour)
Environmental Noise Assessments (Noise Investigation, Acoustic Camera)
We provide all types of stack emissions testing using manual reference and alternative methods, instrumental analyzers, and FTIR including;
Particulate Matter, PM

10

& PM

2.5

Combustion Gases (NOX, NO, NO

2

, N

2

O, SO

2

, CO, CO

2

, VOCs & TOC)
Trace Pollutants (Dioxins & Furans, PCBs & PAHs, Metals & Mercury, Hexavalent Chromium)
Acidic Gases & Vapors (HCl, HF, NH

3

, HCN, H

2

S, Sulphuric Acid Mist, Nitric Acid Vapor)
Organic Compounds (Specific VOCs, Formaldehyde & Aldehydes, Isocyanates, Oil Mist, Tar & Bitumen Fume)
Odour
Biogenic Fraction CO

2
Element performs stack emissions testing to the following standards:
Pollutant
European Standards
US EPA (CFR) Standards
Aldehydes
US EPA Method 316
US EPA Method 316
Ammonia
EN 14791
Bioaerosols
VDI 4257
Biogenic Fraction CO

2

EN ISO 13833
Carbon Dioxide
ISO 12039
Carbon Monoxide
EN 15058
Condensable VOCs
In house accredited method
Dioxins and Furans
EN 1948

Dioxin-like PCBs

EN 1948:4
Formaldehyde

US EPA Method 316

Gaseous Species by FTIR
TGN M22 (Flexible Scope)
Halides and Halogens

US EPA Method 26/26A

US EPA Method 26/26A
Heavy Metals
EN 14385
Hexavalent Chromium
EN ISO 23210
Homogeneity
EN 15259

Hydrogen Chloride

EN 1911

Hydrogen Cyanide

US EPA CTM 033

US EPA CTM 033
Hydrogen Fluoride
ISO 15713

Hydrogen Sulphide

US EPA Method 11

US EPA Method 11

lsocyanates
US EPA CTM 36



Mercury

EN 13211

Nitric Acid Vapour

US EPA Method 7D

Nitrous Oxide

EN ISO 21258



Odor

EN 13725



Oil Mist, Tar and Bitumen Fume

EN 13284-1 with MDHS 84



Oxides of Nitrogen

EN 14792



Oxygen

EN 14789



PAHs

ISO 11338



PM

10

& PM

2.5



EN ISO 23210



Pressure, Temperature, and Velocity

EN 16911-1


Speciated VOCs

PD CEN/TS 13649



Sulphur Dioxide

EN 14791



Sulphur Dioxide

CEN/TS 17021



Total Particulate Matter

EN 13284-1



Total VOCs (TOC)

EN 12619



Water Vapour
EN 14790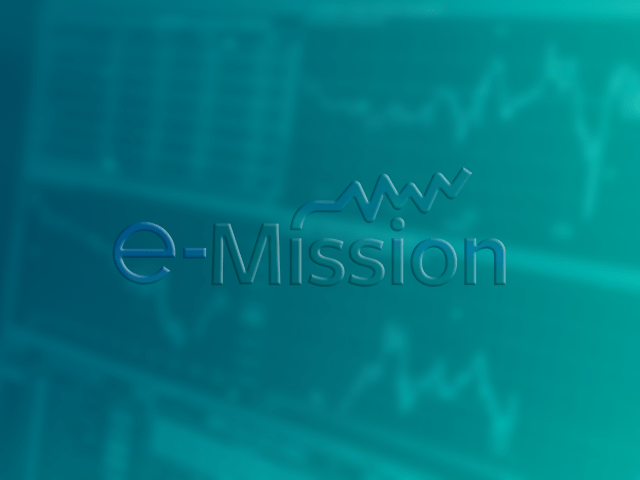 Total environmental compliance
Test, track and trend your stack emissions data with our industry leading digital portal.
With e-Mission, Element continues to innovate in the field of emissions monitoring.
Read more about how our emissions platform offers a clearer picture of your environmental status, provides the ability to spot trends and identify issues to reduce the risk of non-compliance.
READ MORE
Environmental Testing and Compliance Content
Discover our environmental thought leadership content including articles, white papers, case studies and FAQs.
Written by our industry experts, we explore a range of laboratory and field-based topics related to how we help clients comply with environmental legislation and maintain safe operations.
READ MORE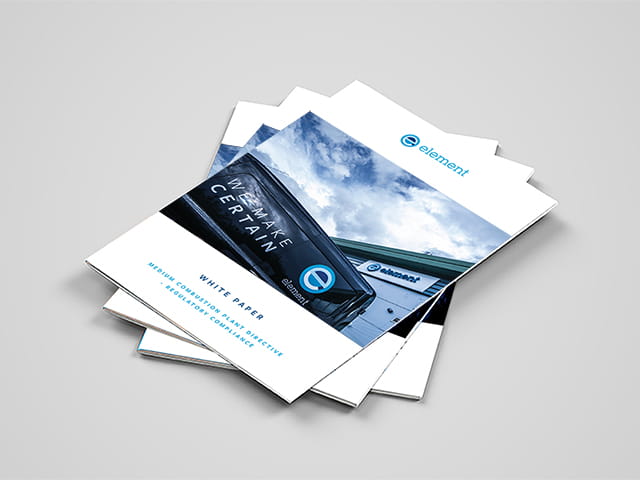 making tomorrow safter than today
Environmental Services
---
Our team of over 9,000 Engaged Experts in North America, Europe, The Middle East, Australia, Asia and Africa are ready to help you.