The increasing need for lightweight design, combined with improved functionality, quality and economic build, continues to drive the need for comprehensive testing within key structural systems and components in the Aerospace sector.
The complex stresses that occur during the operation of technical structures must be examined under static and dynamic operational loads to assess the impact of fatigue and also to determine accurate in-service life predictions. Element has multiple hydraulic cylinders and high capacity measuring systems that can handle more than 250 channels.

These systems are available to test complex assemblies and components under multiple multiaxial stress scenarios. We can also test these components at temperatures from -70°C up to 415°C as well as under extreme loads or special climactic conditions (e.g. moisture and temperature).
With a large suite of structures testing inventory comprising of more than 60 actuators and load cells covering a range of 1kN to 1MN, two configurable multichannel control as well as appropriate expandable data acquisition systems, Element has demonstrated the capability and the know-how to perform most complex and highly sophisticated test campaigns over the last decades. The following examples provide a good insight into this special type of testing.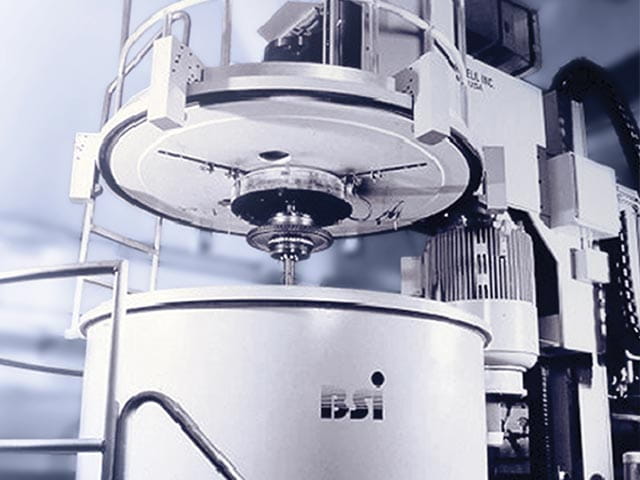 SERVICES
Engine Casing Testing
Main Engine Casing of the compressor modules of aircraft engines have to be capable to withstand high loads from multiple directions and large numbers of fatigue cycles throughout their life. To simulate these environments and load conditions, specifically designed test rigs with more than 30 actuators operated simultaneously are used by Element to apply these multi-axial load scenarios.
The project typically includes the development of the test concept, all necessary computer simulations, the design and adaptation of the facility, mechanical equipment and adjacent dummy parts as well as in the proper instrumentation of the specimens with e.g. strain gauges. This type of test usually is running for several months in 24/7 testing mode using full authority controls.
featured test scenarios
Frame Bending Testing
The latest aircraft development programs have been strongly impacted by the use of carbon fiber reinforced composite materials for the airframe structure to achieve the weight respectively the fuel saving targets.
To validate the computer simulation models and to generate a sound data base numerous specimens representing various design solutions have been tested until failure. These test campaigns have generated huge amounts of data including those for pre-damaged and aged specimens which have finally formed the basis for life predictions and the certification.
Apart from the rig design and the instrumentation of specimens Element has applied state of the art optical as well as acoustic measurement, detection and inspection technologies to generate in the shortest possible time those data representative for a whole aircraft life.
featured test scenarios
Engine Shaft Testing
Engine Shafts are components that have to be capable to survive without failure high numbers of fatigue cycles of torsion moments throughout a whole engine life. Especially at the interfaces of such interconnected components it is very important to understand the LCF characteristics and potential deformations under high loads and different temperatures.
Element has demonstrated the outstanding technical know-how by applying special strain gauge instrumentation techniques for extreme temperature conditions. The related fatigue test campaigns have been performed on highly customized test rigs accumulating several hundred thousands of load cycles over period of several month.
featured test scenarios
Seat Testing
Seat structures which belong to the systems of aircrafts must be compliant with rigorous safety standards, thus testing is needed to demonstrate compliance with the certification rules for these components. 
On Element's large structural base plate, seating structures from single seats with dummy weights up to entire seat modules consisting of several seat-rows lines have been tested on ultimate load conditions.
Static loading testing
Dynamic loading testing
Functional testing
Component calibration
Impact testing
Climatic pre-conditioning
Component Testing
Instrumentation
Deformation measurement
Acoustic defect detection
Consulting
Shaft Testing
Gearbox Testing
Casing Testing
Imbalance Testing
Impact Testing
Ultimate Load Testing
Proof Load Testing
Torque Testing
Fatigue Testing
Compression Testing
Tension Testing
Torsion Testing
Frame Bending testing
Door Strength testing
Seat Testing
Endurance Testing
Multi-axial Testing
Ready to request a quote?
Our deliverable is certainty - high quality data, test reports and certificates that you can absolutely rely on when making decisions about your materials and compliance. Engage with an expert today.
More details
Other Product Qualification Testing Services
---
Our team of over 9,000 Engaged Experts in North America, Europe, The Middle East, Australia, Asia and Africa are ready to help you.
Make an inquiry today