Helping to establish failure thresholds and service life limits, high cycle fatigue (HCF) testing is an integral part of our aerospace engine qualification programs. Our unique, world-class capabilities enable us to handle everything from small sub-components to the largest fan blades in service today.
High vibrations conditions of airfoils during operation can impact the structural integrity of a test specimen, which makes HCF testing indispensable. Individual metallic and future advanced material turbine blades or segments of a bladed disk are tested in the natural resonance frequency range until crack initiation. Our equipment allows us to run a very high number of cycles in a short amount of time, simulating a components' service life. Our HCF testing service portfolio also includes the ability to carry out strain gauge calibration on instrumented airfoils.
Performing High Cycle Fatigue Testing (HCF)
During HCF testing, individual turbine blades (or blade samples) are cycled at an extremely high rate to mimic their natural operating frequency. Once cracking starts to occur, the failure cycle count is recorded, and the product is analyzed for performance characteristics and durability criteria.
We understand the unique environments and challenges that airfoils and aerospace engine components face. To better support your testing program, we offer a range of options for high cycle fatigue testing, including testing at temperatures up to 1200 C, sample notching and machining services, fixture and clamp design, and specialist test methods.
High Cycle Fatigue Testing for Aerospace Engine Qualification
We support a range of high cycle fatigue test methods, including:
Piezo-electric
Electro-dynamic
Constant Airjet
Chopped Air
Sonic Fatigue (Hot/Cold)
For more information about out high cycle fatigue testing programs, or to request a quote, contact us today.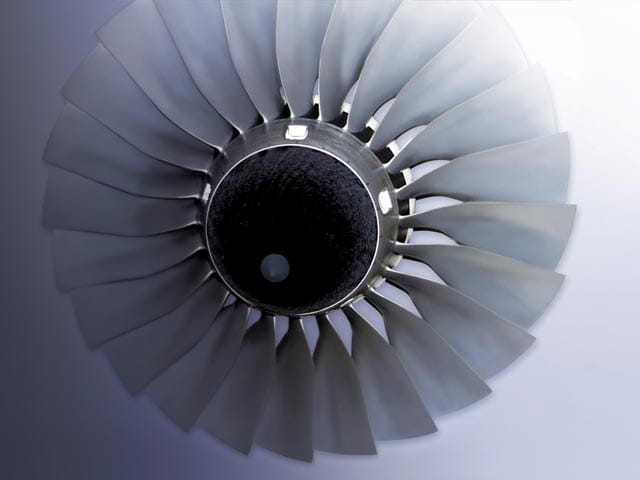 service
Chopped Air Testing
Exciting high frequencies of larger and relatively stiff specimens require more specialist testing methods, especially for higher modes. To do this, we have put dedicated chopped air testing facilities in place, using a pulsed airflow for aero-dynamical excitation. This world-class and unique capability enables Element to handle everything from the smallest to the very largest aero-engine FAN Blades in service today.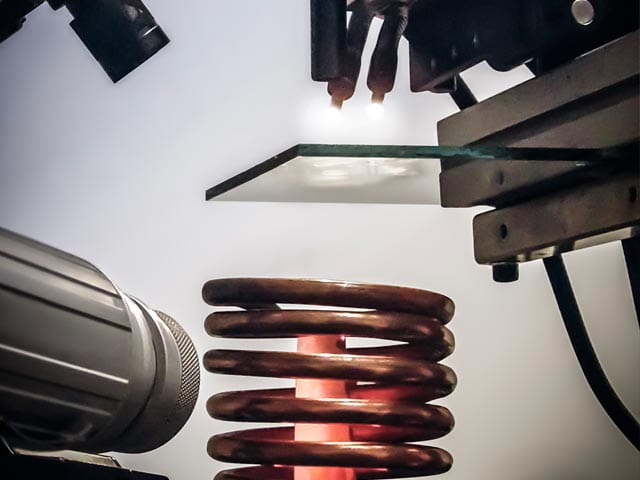 service
Hot High Cycle Fatigue (HCF) Testing
For the analysis of service life limits, individual turbine blades or segments of a bladed disk are tested in the natural resonance frequency range until a crack occurs. Also, turbine blades are subjected to a realistic temperature load up to 1200°C to take, for example, creep processes into account.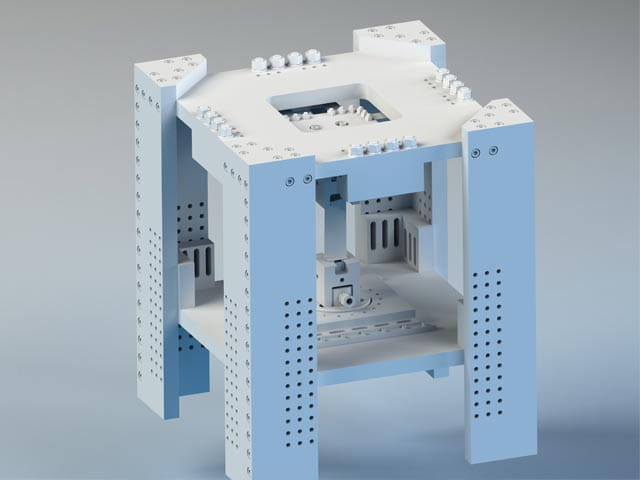 services
Airfoil Clamping and Holding Block Design
Depending on the type of airfoil, different clamping conditions can occur which need to be considered for HCF testing in order to recall these influences on the system behavior and to chose the proper excitation method. Element's experts have extensive experience and can test in all possible conditions, including free-free, fixed-free, and fixed-fixed.
Not less important to achieve stable testing conditions and representative results is the know-how to design holding blocks that are an accurate counterpart to the airfoils' root but still flexible enough to allow assembly and adjusting the clamping. With more than 15.000 airfoils successfully tested, Element developed best practices in this discipline to ensure stable test and representative failure conditions.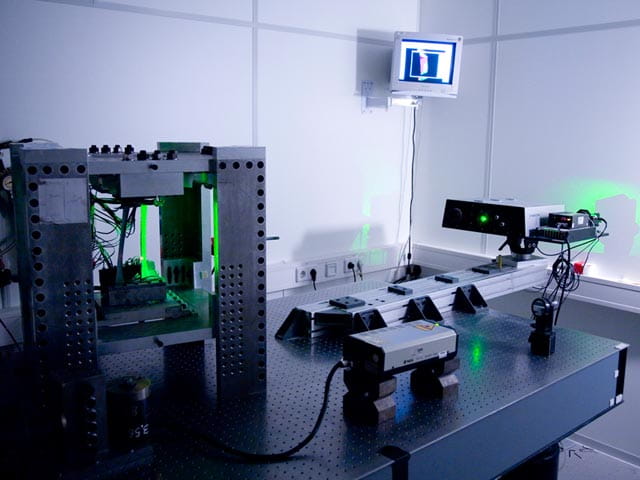 services
Holography (Frequency Check and Modeshape Analysis)
Determining the behavior of a component, in terms of its reply characteristics after excitation, is essential to state if it can meet operational requirements. With this specific analysis, eigenvalues and damping factors can be obtained and used in advance of HCF testing to identify relevant mode shapes at various frequencies, nodal patterns and/or validate finite element method (FEM) simulations.
Read more:
Advanced graphical analysis systems based on a touchless sensor system (EPSI & SLDV) detect the smallest deformations via a sine-step procedure, which helps to identify and interpret these in a standardized way correctly and quickly. These results are used by our experienced engineers to run following fatigue tests properly, in an appropriate way, and the desired test mode.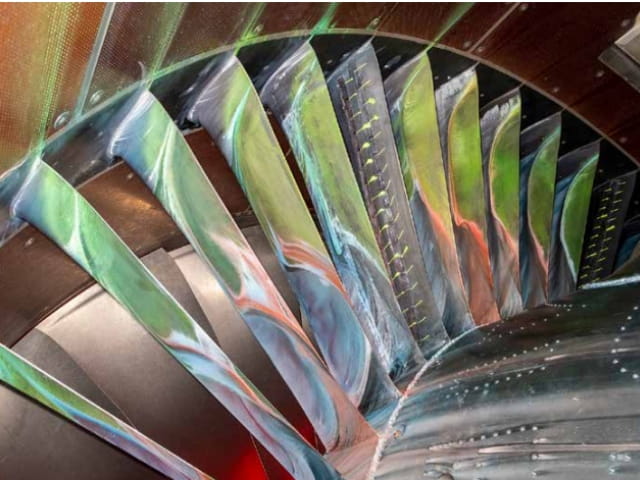 Thermal Paint Temperature Measurement
Thermal Paints are used to provide full surface temperature measurement within concealed areas. They present visual evidence of peak temperatures and isothermal distributions, with temperatures indicated by colour changes or surface texture, that occur at one or more distinct temperatures.
The paints provide temperature distributions for component surfaces that are difficult to obtain such as aero engine turbine blades, vanes, segments, combustors, or rotating components within harsh environments.
Rolls-Royce have been using thermal paints for over 80 years There are a range of paints and services available that include:
Guidance and recommendation on test planning
Paint application
Test design and support
Post-test analysis
Results can be displayed through high resolution photos, 3D models, or 3D and 2D temperature embedded images
Technical report detailing test specification, results and conclusions
Contact our expert team to learn more.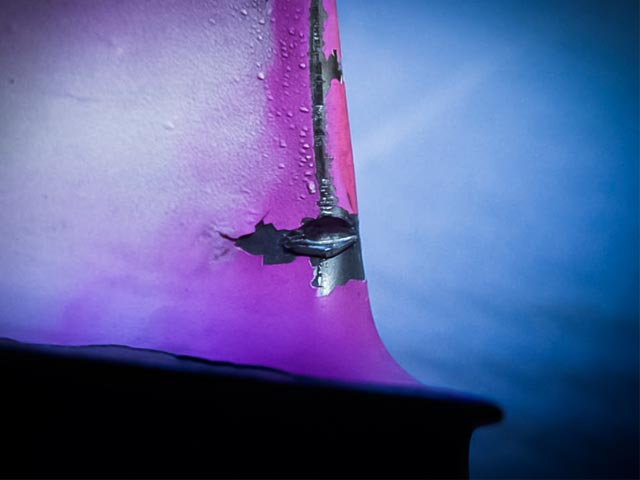 services
Notching
How pre-damaged components respond during fatigue is very important when appraising their operational resilience. Traditionally this is tested using manual hammer impact techniques. Our experts have established a new, more modern method that enables reproducibility and more precise impacts (e.g., exact location, notching depth, and angle) to take place. This enables us to compare multiple sets of test results. 
Our team of over 9,000 Engaged Experts in North America, Europe, The Middle East, Australia, Asia and Africa are ready to help you.