High cycle fatigue (HCF) is useful for materials that experience low applied forces and where deformation is primarily elastic in nature. HCF tests are usually force-controlled, and typically running to one million or more cycles.
Fatigue testing measures how cyclic forces will affect a product or material over time, using varying loads, speeds and environmental conditions. Our fatigue test methods, like high cycle fatigue, are useful for simulating specific scenarios and investigating real-world failures.
High Cycle Fatigue Testing Procedure
High cycle fatigue tests take place on an axial fatigue testing machine with a force-monitoring system. The sample is first machined, longitudinally polished and ground into cylindrical or flat test specimens with a uniform or hourglass gage section. Our Engaged Experts perform alignment and verification of the machined specimen before beginning any testing.
During an HCF test, samples experience frequencies ranging between 20 Hz and 100 Hz, depending upon material types and environmental conditions. Testing continues until specimen failure or until a predetermined number of cycles is reached.
For more information about high cycle fatigue testing or to request a quote, contact us today.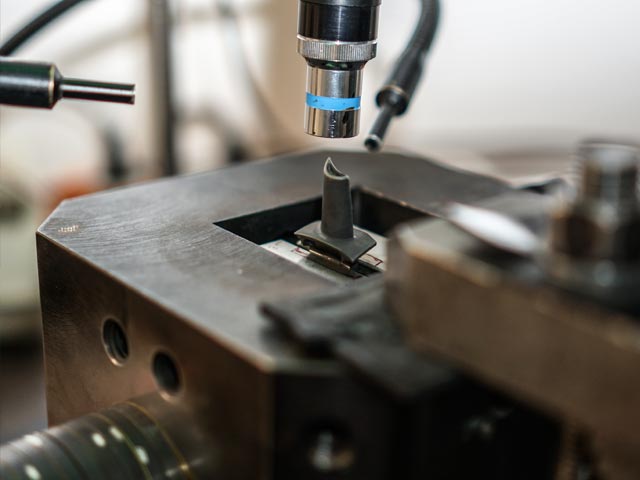 high cycle fatigue
Aerospace High Cycle Fatigue Testing
We provide indispensable High Cycle Fatigue Testing (HCF Testing) of engine airfoil and gas turbine components for service life limit analysis, simulating high vibrations conditions of airfoils during operation.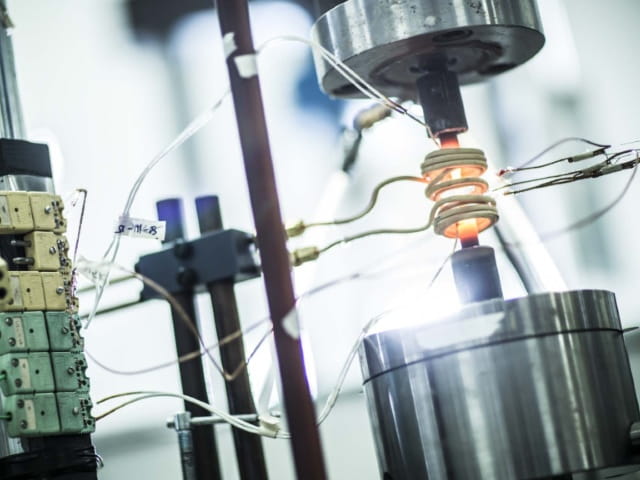 high cycle fatigue
Our Fatigue Testing Methods
Element performs a variety of fatigue tests, including high cycle fatigue, low cycle fatigue, and specialized programs on a range of metals and alloys, polymers and components. 
High cycle fatigue
Axial fatigue 
Torsional fatigue 
Shear fatigue 
Pulsatile fatigue testing 
Proof load testing
Bending fatigue testing
Multiple degrees of freedom fatigue testing
Multi-channel/compound cyclic testing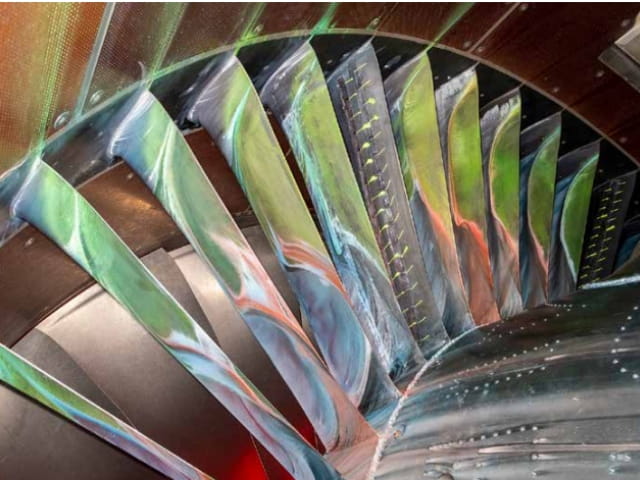 services
Thermal Paint Testing
Thermal Paints are used to provide full surface temperature measurement within concealed areas. They present visual evidence of peak temperatures and isothermal distributions, with temperatures indicated by colour changes or surface texture, that occur at one or more distinct temperatures.
The paints provide temperature distributions for component surfaces that are difficult to obtain such as aero engine turbine blades, vanes, segments, combustors, or rotating components within harsh environments.
Rolls-Royce have been using thermal paints for over 80 years There are a range of paints and services available that include:
Guidance and recommendation on test planning
Paint application
Test design and support
Post-test analysis
Results can be displayed through high resolution photos, 3D models, or 3D and 2D temperature embedded images
Technical report detailing test specification, results and conclusions
Contact our expert team to learn more.
Standards We Test To
ASTM International
ASTM E466
International Organization for Standardization 
ISO 3800
Military and Defense Standards 
DEF STAN 08-123, DEF STAN 07-55 
DOD-STD-1312-111 
MIL-STD-1312-11, MIL-STD 810G: Method 514.6, Method 519.6
NASM 1312-11
NES 1004
Our capabilities
Our Materials Testing Services
---
Our team of over 6,000 Engaged Experts in North America, Europe, The Middle East, Australia, Asia and Africa are ready to help you.
Contact The Element Team