Element's space simulation testing laboratories provide materials testing and product qualification services for the aviation, missile, satellite, and space industries. From electronic components to complete assemblies, our experts provide test programs for the United States Department of Defense, NASA, US armed forces, and more.
Our labs are able to provide a variety of space simulation testing services, including thermal vacuum chamber testing, residual gas analysis, thermal shock, pressure testing, and more. In addition to performing a variety of space simulation testing methods, including RTCA DO-160, EUROCAE ED14 and MIL-STD-810, we have unique capabilities for testing assemblies, structures, and even full-size aircraft. Our skilled engineers can work with you to create a customized test plan that best suits your needs.
Our global platform of product qualification labs is committed to providing you with accurate, reliable testing results, while helping keep your project on time and on budget. With experience providing space simulation testing for a variety of industries and clients, we have the expertise to assist with any project, no matter how complex.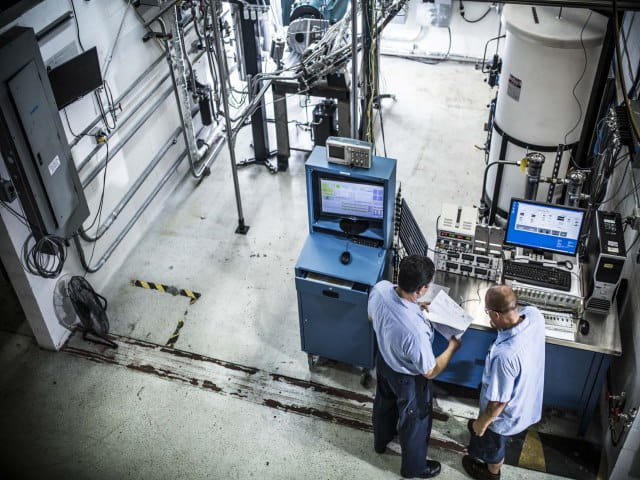 space simulation
Space simulation testing services
Space simulation tests for the aviation, missile, satellite and space industries, are used to mimic the environment of space to make test conditions as realistic as possible.
We work with you to create testing plans that incorporate a wide array of techniques and equipment. Some of the standard methods that we offer include:
Vacuum outgassing/degassing and vacuum test facilities
Contamination free turbo-molecular pump and cryogenic pump technology
Class 100 cleanroom
Round-the-clock monitoring by experienced, professional staff
Lockdown and blackout capabilities for classified testing
Ready to request a quote?
Our deliverable is certainty - high quality data, test reports and certificates that you can absolutely rely on when making decisions about your materials and compliance. Engage with an expert today.
More details
Other Product Qualification Testing Services
---

Request a Quote
Our team of over 6,000 Engaged Experts working across North America, Europe, The Middle East, Australia, Asia and Africa are ready to support you.
Request a Quote