Element's UK Asbestos National Account Manager, Ross Heeley has almost 20 years of experience in the asbestos industry. Starting his career in 2004 and completing all relevant BOHS P-Modules, Ross has become a highly respected multi-disciplined industry consultant.
Experience
Ross's technical skills coupled with his commercial acumen, have helped him excel at Element. In his role as Asbestos National Account Manager, his duties include liaising with clients, organizing and managing asbestos remedial works & surveys, and the design & implementation of asbestos survey policy & protocol.
Ross provides strategic asbestos management advice to a range of clients. He excels at overcoming challenges and putting asbestos management plans in place to ensure compliance with asbestos regulations, all with the customer at the core of everything he does.
Ross is passionate about developing the next generation of asbestos experts. To drive up standards and knowledge share, he talks through the designs of complex scopes of works for removal projects with junior team members.
Based in our Stockport office, Ross provides a friendly, professional, and respected service to our clients.
Career Highlights
Conducting gap analysis of existing asbestos systems and procedures against CAR 2012. Assisting with the implementation of recommendations across a range industrial sites, including management surveys, management plans, and scoping and evaluating LARC tender submissions.
Key contact for all testing and inspection works conducted over the 6 year contract period at NHS hospital.
Account Manager for asbestos testing, inspection and consultancy services on portfolio of assets managed by a major transit company. Responsible for overall delivery performance, ensuring that suitable resources were available at all times to carry out works requested by the client.
Highly experienced project manager for technical input and any escalated issues. Reviewing works package costs for approval and commercial performance. Assisting with procurement of asbestos abatement services, including development of contractors and management on site.
Specialisms
Professional Qualification
BOHS S301, BOHS P401, BOHS P402, BOHS P403, BOHS P404, BOHS P405, BOHS P406
Sector Expertise
Manufacturing, Industrial, Nuclear, Energy, Defense, Governmental, Education, Construction, Healthcare & Utilities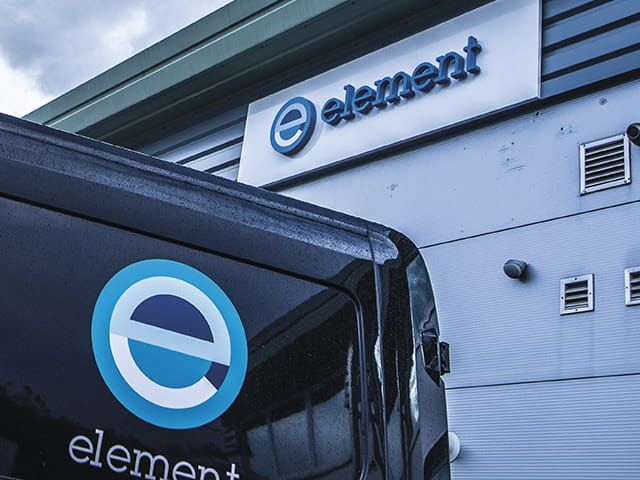 Environmental Testing Services
With a network of accredited environmental testing facilities located in the UK, the Americas, the Middle East, and Africa, Element helps its customers to meet their environmental obligations through our comprehensive range of laboratory and field based environmental testing services.
Ensure that your activities adhere to the highest standards of environmental management with Element Environmental.
READ MORE