Thermogravimetric analysis (TGA) is a thermal analysis method that can be used to find phase transitions, analyze degradation reactions, determine crystallinity and polymer structure, and more. Often performed in ambient air or nitrogen, TGA testing produces a thermogram that provides valuable insight into material characteristics.  
A thermogravimetric analysis is performed by heating a small sample to a predetermined temperature, up to 1000°C. The weight of the sample is constantly measured during the heating process, and changes in mass are recorded. Once the analysis is complete, our experts will review the resulting graph and note significant changes, including important transition points and deformations. From these results, we can make draw conclusions about the material's strength, stiffness, structure and more. 
Element performs thermogravimetric analysis on a variety of non-metallic materials. Our polymer experts are leaders in their field, and have years of experience testing and analyzing materials. We can work with you to determine the most appropriate testing for every stage of your material's lifespan, from research and development to failure analysis. 
For more information about our thermogravimetric analysis services, or to request a quote, contact an expert today.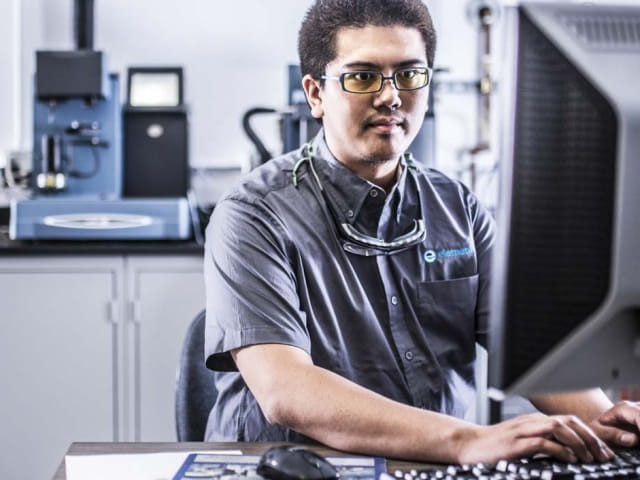 Detail
Standards We Test To
In addition to custom and industry-specific standards, Element performs thermogravimetric analysis according to ASTM specifications. Some of the standards we follow include:
ASTM D3850
ASTM D6370
ASTM D6375
ASTM E1131
ASTM E1545
ASTM E1641
ASTM E831
Ready to make an inquiry or request a quote?
Our deliverable is certainty - high quality data, test reports and certifications that you can rely on when making decisions about your materials and components.  Engage with an expert today.
Our capabilities
Materials Testing Services
---

Request a Quote
Our team of nearly 2,000 Engaged Experts working across the USA and Europe are ready to support you.
Request a Quote