Intergranular corrosion is an efficient test for screening a material's corrosion resistance under certain conditions. Using a variety of methods, including ASTM A262, we can provide critical data about corrosion resistance, detecting issues before they become catastrophes.
Intergranular corrosion refers to material degradation that occurs along the grain boundaries of metallic materials after exposure to environmental stress, such as extreme temperatures (a process called sensitization). While the damage may not be immediately visible, intergranular corrosion can cause loss of strength and integrity in a material, resulting in defects or critical failures. Testing can also reveal errors in the heat treating process, and highlight any areas where updates are needed.
Testing for Intergranular Corrosion
We test a range of metallic materials for intergranular corrosion, including stainless steel and aluminum, and alloys such niobium and chromium. Our experts have years of experience working with metallic materials and can assist in choosing the most appropriate method for testing. With proven expertise in corrosion testing, failure analysis and material properties testing across industries, we are the partner of choice for your intergranular corrosion testing program. 
Metallurgical and Corrosion Resistance Services
Our labs are also able to offer complementary metallurgical test methods, including:
SEM/EDS 
Visual Inspection 
Fractography
Pitting and Crevice Corrosion
Carburization
Etching
For more information about our Intergranular corrosion testing services, or to request a quote, contact us today.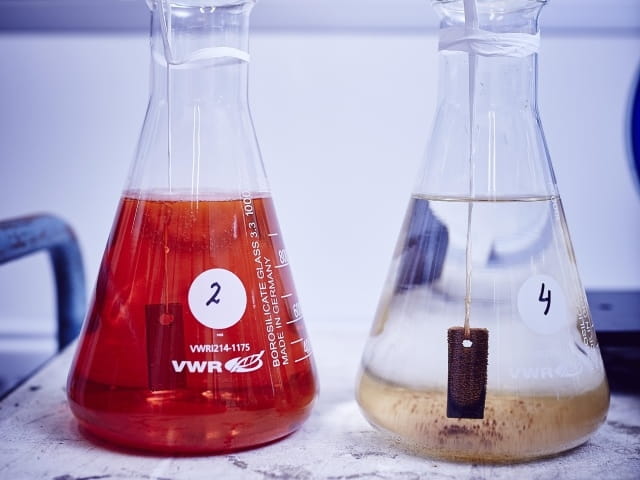 intergranular corrosion testing services
ASTM A262 Testing
We provide intergranular corrosion testing to most major methods listed in ASTM A262, including the Oxalic acid test (ASTM A262 Practice A),Streicher test (ASTM A262 Practice B), Huey test (ASTM A262 Practice C), Strauss test (ASTM A262 Practice E) and copper sulfate test (ASTM A262 Practice F).
intergranular corrosion testing services
Standards We Test To
American Society of Testing and Materials
ASTM A262, ASTM A763, ASTM A923, ASTM G110, ASTM G28, ASTM G36, ASTM G48
British Standards
BS 970, BS 3146, BS EN 10293
Deutsches Institut fur Normung
DIN EN ISO 3651, DIN 50915
International Standards Organization
ISO 3651
Ready to request a quote?
Our deliverable is certainty - high quality data, test reports and certificates that you can absolutely rely on when making decisions about your materials and compliance. Engage with an expert today.
Our capabilities
Materials Testing Services
---

Our team of nearly 2,000 Engaged Experts working across the USA, Europe and Asia are ready to support you.
How could we help you today?
Make an Inquiry