Article
Zigbee 3.0.1 Certification Update
By Engaged Expert
Thomas Holden
Zigbee 3.0.1 is now the new standard for product certifications. Read our guide to learn about the update and understand what this means to you as a manufacturer.
What is the Zigbee 3.0.1 update?
The Zigbee 3.0 profile has previously been tested using ZTT (Zigbee Test Tool). However, it has recently completed a sunset period and was replaced in April 2022 with the latest Zigbee version 3.0.1 which now is the standard to which new devices must be certified. This has also replaced ZTT with ZUTH (Zigbee Unified Test Harness) as the primary apparatus to facilitate certification.
What does the Zigbee update mean for manufacturers?
If you are a manufacturer who is a member of the Connectivity Standards Alliance (CSA), you can get access to a ZUTH license free of charge. You will benefit from performing your own pre-certification testing before submitting your product for testing.
It's important that pre-certification tests are carried out to ensure a reduction in certification delays and assist with development support. Manufacturers will be able to identify possible irregularities early and use the tool to pre-verify compliance. In addition, the tool Element use for the formal assessment enables you to have a higher level of confidence in the product you are submitting.
The Element Advantage
Element Materials Technology , are industry-leading experts and pioneers in Zigbee testing and test harness development. Our dedicated team of engineers has been instrumental in writing the scripts and creating the tools necessary for the completion of many Zigbee testing profiles, from smart energy to home automation products.
Our experts test according to the current standards and perform legacy testing on certifiable clusters to be validated for ZUTH for Zigbee 3.0.1. We can also offer advisory services and training to help you get started with the ZUTH.
If you have any questions or urgent Zigbee projects that need to be certified, please get in touch with our Zigbee experts.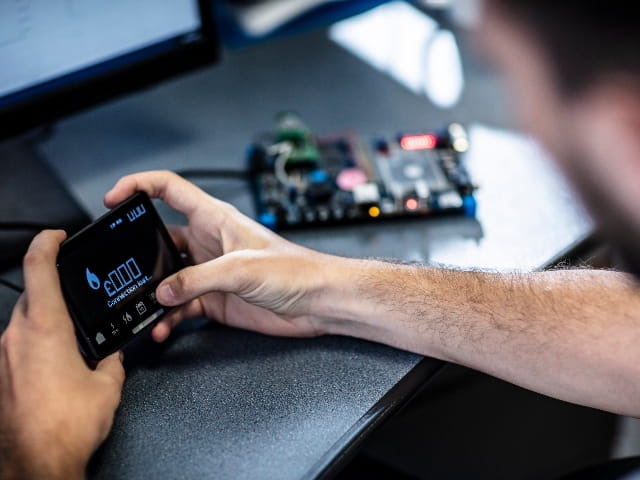 new service
Matter Smart Home Standard
Element are one of the few test laboratories globally who can provide pre-testing and, when released, will provide formal testing to the new Matter smart home standards to enable manufacturers to gain certification through the CSA. Visit our service page for further information on the Matter smart home standard.
Our team of over 9,000 Engaged Experts in North America, Europe, The Middle East, Australia, Asia and Africa are ready to help you.