Element Denver will be opening its doors to all on Thursday, August 16, 11am-2.00pm. Michael Bosica, Marie Oster and our colleagues invite you to join us for a friendly BBQ and tour of our site.
Join us for a special open house event
We'd like to show you the changes and improvements that we've made to our lab and introduce you to our team of Engaged Experts, many of whom have been testing in the Denver and Colorado area for years.Make sure you join us for this celebration of local industry.
Come and see us for an informal discussion and get all your industry and testing questions answered by our technical team.
You will learn about our evolution from Cascade Tek to Element and our projects for the future as the leading local test provider that you can trust.This is an invitation only event, so please reserve your space today or contact our team for more information.
Why should you attend?
If you operate in the Aerospace, Medical or Commercial industries, or are coming to town for business, we encourage you to add our Open House event to your calendar. Our Engaged Experts will be on hand to answer your queries on the following industry areas:
Packaging testing
Shock and vibe testing
Thermal cycling
Thermal vacuum testing
We look forward to seeing you at our Denver Open House on August 16. Mark your calendars and be sure to reserve your space today.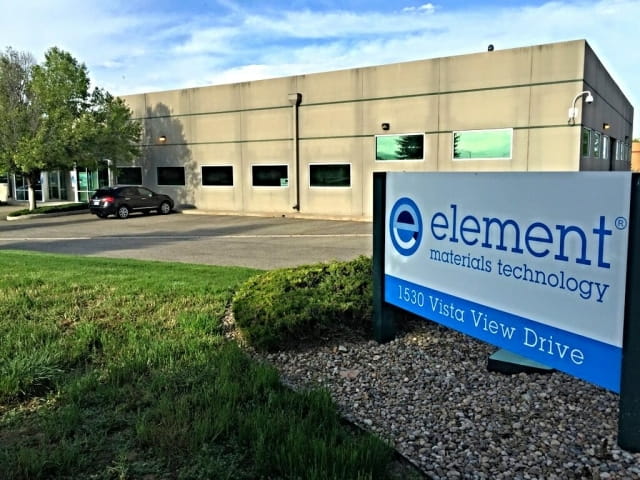 element denver open house 
Highlights of our Open House event
Enjoy a BBQ lunch with us
Join a guided tour of the Element Denver facility
Meet the team and learn what they do
Discuss your current issues at our testing surgery
Network with local manufacturing partners
Event registration
This is a by invitation only event, that requires pre-registration before attending the event. So to register for the event and to find out what we're doing for local businesses in Denver and Colorado, follow the link here. 
Registration is FREE, RSVP appreciated, attend anytime during posted times.
If you have any questions regarding registration for the event, please contact marie.oster@element.com or call +1 303 746 3504 ext. 27514 .
Getting to the Event
The Open House event will be held at our Denver Lab, 1530 Vista View Drive, Longmont, Colorado 80504 USA. T
here is free parking on site; please follow signs for Element Materials Technology.
Our team of over 6,000 Engaged Experts in North America, Europe, The Middle East, Australia, Asia and Africa are ready to help you.