Element Portland will be opening its doors to all on Thursday, September 20, 11:00 am - 2:00 pm. Our Operations Manager, Adam Yeaney, Marie Oster and our colleagues invite you to join us for a friendly BBQ and tour of our site. 
Join us for a special open house event
We'd like to share the changes and improvements that we've made to our lab and introduce you to our team of Engaged Experts, many of whom have been testing in the Oregon area for years.
Come and see us for an informal discussion and get all your industry and testing questions answered by our technical team. Learn about our evolution and our projects for the future as the leading local test provider that you can trust.
This is an invitation-only event, so please reserve your space today or contact our team for more information.
Why should you attend?
If you operate in the Aerospace, Defense, Medical or Consumer/Commercial industries, or are coming to town for business, we encourage you to add our Open House event to your calendar. Our Engaged Experts will be on hand to answer your queries on the following industry areas: 
RTCA DO-160 testing 
MIL-STD 810 testing
Ingress Protection 
ISTA testing
Vibration and shock testing
Thermal cycling
Altitude testing 
Salt fog and salt spray testing
Accelerated weather testing 
HALT/HASS testing 
We look forward to seeing you at our Portland Open House on September 20. Mark your calendars and be sure to reserve your space today.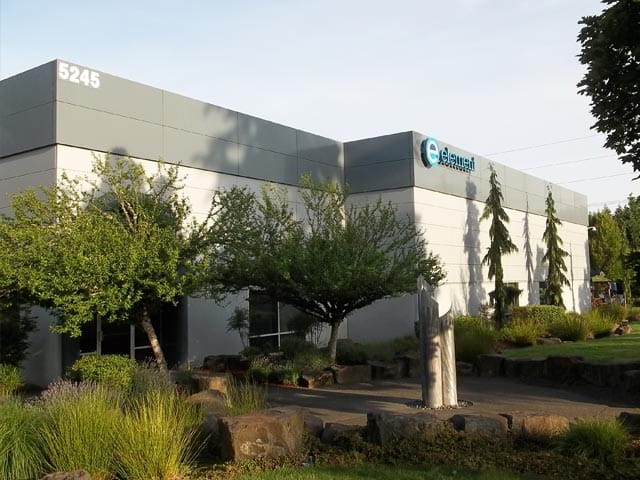 element Portland open house 
Highlights of our Open House event
Enjoy a BBQ lunch with us
Join a guided tour of the Element Portland facility
Meet the team and learn what they do
Discuss your current projects with our testing specialists 
Network with local manufacturing partners
Event registration
This is a by invitation only event, that requires pre-registration before attending the event. So to register for the event and to find out what we're doing for local businesses in Oregon, follow the link here. 
Registration is FREE, RSVP appreciated, attend anytime during posted times.
If you have any questions regarding registration for the event, please contact marie.oster@element.com or call +1 303-746-3504.
Getting to the Event
The Open House event will be held at our Portland Lab, 5245-A NE Elam Young Parkway, Hillsboro, OR 97124, USA.
There is free parking on site; please follow signs for Element Materials Technology.
Our team of over 6,000 Engaged Experts in North America, Europe, The Middle East, Australia, Asia and Africa are ready to help you.