Grand Opening of expanded Edinburgh coatings laboratory
Our Element Edinburgh laboratory will be opening its doors to all this June! On Thursday, June 13 we invite you to take a tour of the new facilities, meet our experts, and discover how we've expanded our protective coatings, chemical lining, and ISO/NORSOK capability.
Please join us as we open our doors to the latest addition to Element's portfolio of coatings laboratories. Our Edinburgh lab joins Amsterdam, Houston, Abu Dhabi and Singapore to further expand Element's capabilities globally. Learn about the changes and improvements that we've made to our facility, and meet our team of Engaged Experts.
Guided tours at 10:00 and 13:00
Attendees will enjoy a guided tour of Element Edinburgh and the new coatings testing capabilities. Our experts will share their world-leading expertise in protective, cargo, pipeline and field-joint coatings testing, ISO and NORSOK testing, and R&D in coatings in areas such as sub-sea reliability life-time validation.
Lunch and refreshments are provided on the day, offering great opportunities to network with industry colleagues.
Drop in and learn more
You can also arrange a time to drop in for an informal discussion, and get all your industry and testing questions answered by our technical team.
This is a FREE invitation-only event, so please reserve your space today or contact our team for more information.
Edinburgh Open House
Make your registration today
We look forward to seeing you at our Edinburgh Open House on June 13. Mark your calendars and be sure to reserve your space today.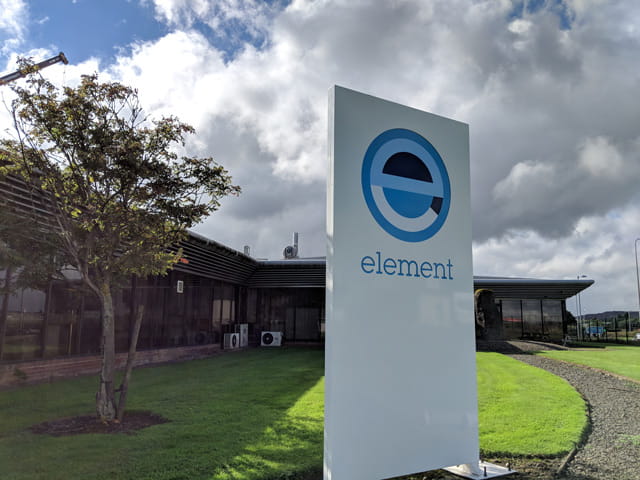 Edinburgh Open House
Highlights of our open house event
Get a sneak peek of our newly expanded global coatings lab
Join a guided tour of the Element Edinburgh facility 
Meet the team and learn what they do
1-2-1 sessions available on request 
Discuss your current requirements with our Engaged Experts 
Network with local and international partners 
Enjoy lunch with us
Event info
Event: Open House at the Element Edinburgh, UK
Date: Wednesday, June 13, 2019
Time: Doors open/arrival at 9:30 am
Address: Queen Anne Drive, Lochend Industrial Estate, Newbridge, Edinburgh, EH28 8PL
Getting to the event
The Open House event will be held at our Edinburgh Lab, Queen Anne Drive, Lochend Industrial Estate, Newbridge, Edinburgh, EH28 8PL. 
There is limited free parking on site; please follow signs for Element's Materials Technology.  
Our team of over 6,000 Engaged Experts in North America, Europe, The Middle East, Australia, Asia and Africa are ready to help you.