Element Digital Engineering is sponsoring the iMechE event on Decarbonising the Industrial Clusters for Net Zero 2040, 18 April 2023, in Sheffield UK.
In support of decarbonising the energy transition, Element provides insight, understanding and answers to your complex engineering and technology challenges. Our team offers digital solutions throughout product lifecycles and across industries adding value to your operations.
Meet our team in Sheffield
Meet Razvan Apetrei and Mark Eldridge in Sheffield to discuss how our global team of experts with deep technical expertise in engineering, applied mathematics, and technical software, leverage data, mathematics, and digital tools to provide insights and innovative solutions for today's most complex engineering and technology challenges.
Find out how we're already supporting clients with energy transition in the oil & gas, renewables, nuclear and hydrogen sectors. Read our client success stories today.
The event
The industrial clusters are the UK regions where there are concentrations of industry – energy supply, industrial processes, and waste management. Across the UK, these sectors account for around 27% of the total CO2e emissions half of which is concentrated in the industrial clusters.
Join this seminar to find out more about the lessons learned and technological advances from these clusters and how they can be used to accelerate decarbonisation in wider industries.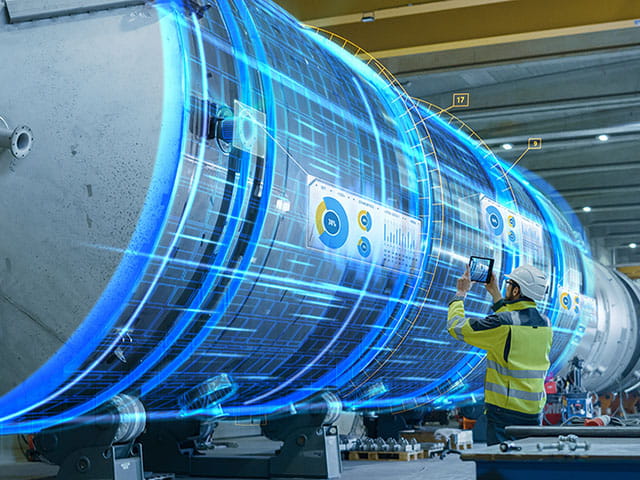 Element Digital Engineering
Utilize modeling, simulation, data science, and other digital solutions to help our customers solve complex problems.
Our team helps you get the most from your assets and products at every stage of the lifecycle to help you to stay ahead of the competition.
Take your business on a digital transformation journey with Element to drive performance, predict future outcomes and solve complex problems.
READ MORE
Our team of over 9,000 Engaged Experts in North America, Europe, The Middle East, Australia, Asia and Africa are ready to help you.