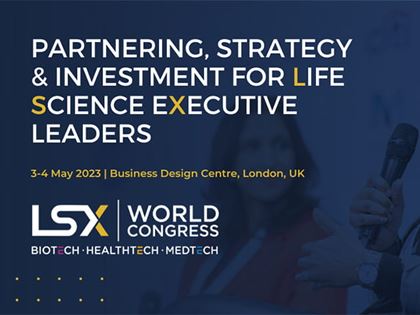 Element is exhibiting at The 9th LSX World Congress on May 3 -4, 2023 at the Business Design Centre, London, UK.
Speak with our Life Sciences experts Claire Sanderson and Elisabeth Lackner at Booth 11 to discuss how we ensure products are safe and compliant across the pharmaceutical, biopharmaceutical, medical device sectors.
About the event
LSX was born with the simple mission to connect life science executives with the partners they need to flourish. Events now take place in London, Boston and Copenhagen.
The 9th LSX World Congress is the leading partnering, strategy and investment event in Europe, with qualified 1:1 partnering at its core.
The event brings together the CEOs and senior decision makers from the world's most innovative biopharma, medtech and healthtech companies with investors, senior BD&L teams, R&D leaders and industry KOLs. Together, they share best practice, forge partnerships and investments - all geared at putting capital and ideas to work to help create the world's future medicines and improve patient outcomes.
Life Science Overview
Element's global Life Sciences division includes more than 1,400 scientists, chemists, and technologists working across a network of laboratories to deliver complete and comprehensive scientific solutions that support customers' end-to-end product development lifecycle from early R&D through complex regulatory approvals, into production and beyond.
Element's Life Sciences laboratories provide specialized, expert testing for the Antimicrobial, Food, Medical Device, Pharmaceutical, Biotechnology and Personal Care industries.
Accelerate timelines and reduce costs with Element Life Sciences' breadth of services and integrated approach. Our global network of life sciences laboratories provide comprehensive, end-to-end support throughout the entire product development lifecycle.
EXTRACTING ANSWERS
Delivering trust.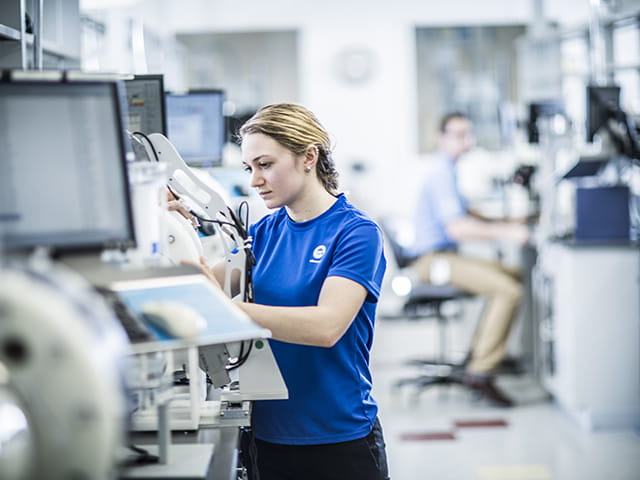 Welcome to Element Manchester
Our Manchester facility is home to over 50 life science experts dedicated to helping our clients ensure patient safety.
We bring cutting-edge extractable & leachable techniques, state-of-the-art equipment, and knowledge of regulatory standards to provide high quality analytical data to help you make key decisions on your product.
Our team of over 9,000 Engaged Experts in North America, Europe, The Middle East, Australia, Asia and Africa are ready to help you.