Glyn Morgan is an expert in the application of elastomers, thermoplastics and composite polymer materials within the Oil and Gas sector.
Profile
Glyn possesses a broad overview of the application polymers within the Oil and Gas sector and has a thorough practical understanding of the use, limits, mechanical, physical and chemical response of polymers in oil and gas applications to ensure fitness-for-purpose, reliability and service life.
He is highly experienced in how to safely handle toxic and aggressive treatment chemicals and exploration and production fluids in order to monitor their effects on elastomers, thermoplastics and composites. Compatibility, chemical ageing, permeation and gas decompression resistance are still core areas undertaken at Element Hitchin. This experience enables failure analysis of parts removed from service to be undertaken and recommendations made if required.
Glyn is responsible for ensuring that Element Hitchin continues to offer industry-leading test and analysis facilities to the Oil and Gas particularly within the areas of HPHT and Sour Service testing. He is also the technical lead for Element in pipe insulation and all-composite solutions for metal replacement in risers and flowlines which are rapidly growing areas.
Project Experience
Glyn has worked on hundreds of client specific projects, JIPs and UK government funded project throughout his career. These include:
The International Seal Life Research Project JIP (elastomers),
The Chemical Ageing and Performance Properties of Polymers JIP (thermoplastics)
COMPAT(ibility) JIP (elastomers, thermoplastics, composites),
Thermopipe UK DTI project (thermoplastic composites),
PEOR UK TSB project (elastomers)
SourPerm JIP looking at permeation of sour fluids through thermoplastics and GRE type materials.
Glyn's involvement in these projects has also lead to extensive work within a number of industry leading committees (ISO TC 67 WG 7) and presenting at
conferences.
Articles
"Challenges Of Temperature Extremes For Elastomer Materials" Glyn Morgan, Philip Clarke, Dr Salim Mirza, Dr Nickie Smith
"Future Evaluation Requirements Of Composites And Thermoplastics To Meet The Next level Of Operational Challenges" Glyn Morgan, Dr Morris Roseman, Dr Barry Thomson
"Fundamentals Of Elastomer Seals – Materials, Operating Considerations, Design and Qualification" Glyn Morgan, Dr Rod Martin, Dr Barry Thomson
Conferences
Element Polymers in Oilfield Conference, London, England, Oct 2014
Smithers High Performance Polymers for Oil and Gas, Edinburgh, Scotland, Apr 2014
SPE/ASPE Downhole Precision Tools in HPHT Applications: Filling the Gaps, Austin Tx, USA, Apr 2014
NITO Conference, Drammen, Norway, Apr 2009
Content by this Expert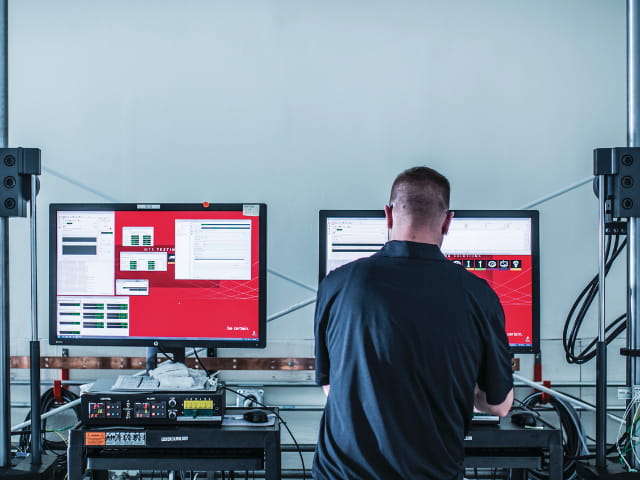 Article
Our team of over 9,000 Engaged Experts in North America, Europe, The Middle East, Australia, Asia and Africa are ready to help you.
Make an inquiry today