We provide a comprehensive range of material testing and product qualification testing services to technically advanced and highly regulated industries where failure in service is simply not an option.
Everything we do is designed to deliver one thing, certainty. Through the work of our Engaged Experts, we ensure that the materials and products that we test and certify are of the right quality; are safe; meet all relevant international industry standards and are fit for purpose.
Our mission is to to be the worlds most trusted testing partner. Our vision is to be the best independent materials and product qualification testing partner in the world providing the highest quality results upon which our clients can depend
We are a key element in our clients success.
Each day we strive to improve the design and quality of our clients products and services; drive innovation in their manufacturing processes and ultimately improve their time to market and profit.
The value we add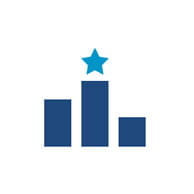 Better Products