Article
Latest Revision of Industrial Standard IEC 61000-6-2 Coming Soon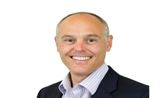 By Engaged Expert
Steve Hayes
The latest revision of IEC 61000-6-2 has now been approved and is currently forecast to be made available by the IEC on 18th August 2016. 
IEC 61000-6-2 applies to electrical and electronic apparatus intended for use in industrial environments. Immunity requirements in the frequency range 0 Hz to 400 GHz are covered (no tests need to be performed at frequencies where no requirements are specified). 
This generic EMC immunity standard is applicable if no relevant dedicated product or product-family EMC immunity standard exists and is commonly used for heavy industrial equipment in both indoor and outdoor environments. 
This standard applies to apparatus intended to be connected to a power network supplied from a high or medium voltage transformer dedicated to the supply of an installation feeding manufacturing or similar plant, and intended to operate in or in proximity to industrial locations. It also applies to apparatus which is battery operated and intended to be used in industrial locations. 
If you would like more information on whether this is the most appropriate standard for your industrial product, or would like to arrange for your product to be tested against the newly revised IEC 61000-6-2, please contact us, email your specification and requirements to quoteme.aeroeu@element.com, or call us on +44 1482 801801.
Our team of over 9,000 Engaged Experts in North America, Europe, The Middle East, Australia, Asia and Africa are ready to help you.