Article
Overcoming Challenges in Analytical Method Development for Colloidal Oatmeal OTC Monograph Products
The history and utility of colloidal oatmeal for dermatological applications
Oatmeal has a centuries-long, well-documented history of use as a skin protectant and anti-irritant, relieving red, chapped, and/or itchy skin resulting from a variety of causes, including irritation, sensitivities, and dermatological and inflammatory conditions. In 1945, ready-to-use colloidal oatmeal was introduced to the market, and in 1989, colloidal oatmeal was proposed by the US Food and Drug Administration (FDA) as a Category I ingredient, pending the standardization of its composition and concentration. Category I ingredients are generally recognized as safe and effective (GRASE) for the claimed therapeutic indication. Ultimately, the FDA approved colloidal oatmeal as a monograph ingredient to be used as a skin protectant in 2003.
When incorporated as an active ingredient in over the counter (OTC) drug products or personal care products marketed with claims of temporary protection and relief, the formulation, product label and marketing claims must conform to the specifications outlined within the FDA OTC skin protectant monograph. If OTC monograph products comply with the requirements in section 505G of the Federal Food, Drug, and Cosmetic Act (FD&C Act), including any relevant conditions detailed within an OTC monograph, they may be marketed without an approved drug application.
The mechanism of action and chemistry of colloidal oatmeal
The United States Pharmacopeia (USP) defines colloidal oatmeal as "the powder resulting from the grinding and further processing of whole oat grain meeting U.S. Standards for Number 1 or Number 2 oats (7 CFR 810.1001)." The chemical make-up of colloidal oatmeal is complex, consisting primarily of starch, as well as proteins, lipids, fiber, and beta-glucans, as illustrated in Figure 1.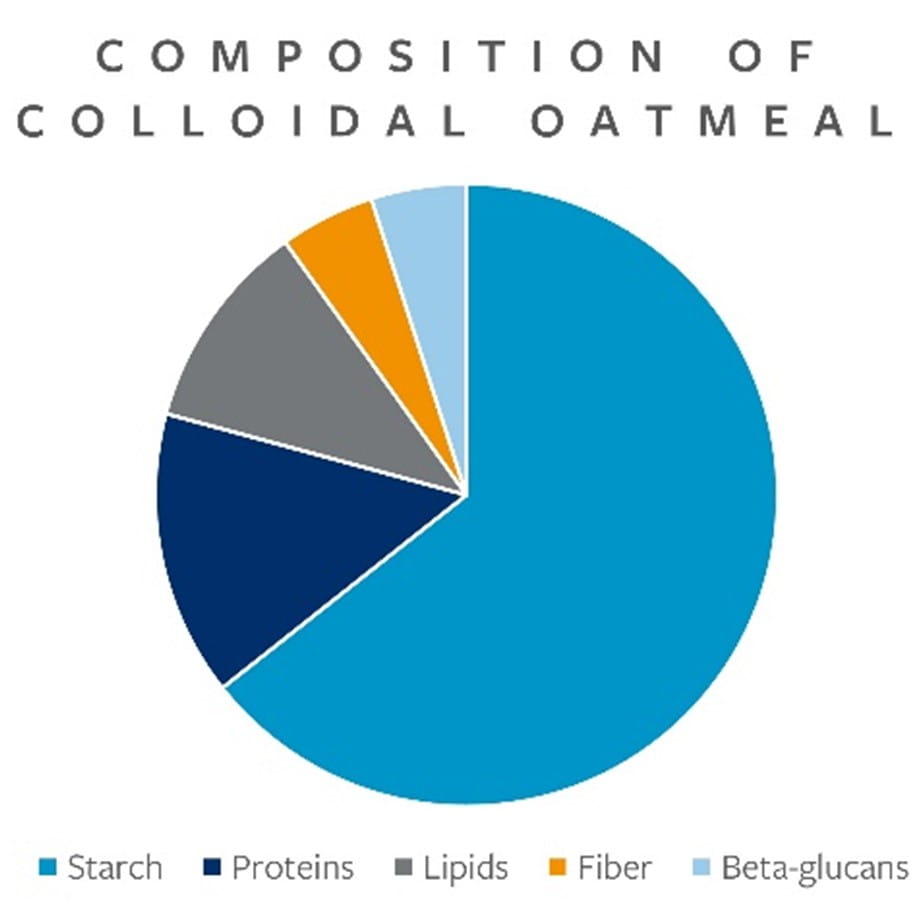 Figure 1. Composition of colloidal oatmeal
The diverse chemical makeup of colloidal oatmeal has been fundamental to its clinical utility and recognized role in managing symptoms associated with dermatological conditions such as atopic dermatitis and eczema. The anti-inflammatory and antioxidant properties of colloidal oatmeal are attributed to the multiple types of phenols present in the material, as well as a number of antioxidants, including avenanthramides, vitamin E, ferulic acid and others. Avenanthramides, the key polyphenolic antioxidants found in oats, are credited with having a significant impact on the inflammatory processes associated with atopic dermatitis and are also acknowledged with having antihistaminic activity. Furthermore, colloidal oatmeal is water-attracting, facilitating the retention of water in the skin, due to its high concentration of starch and beta-glucan. Colloidal oatmeal also helps to alleviate itching, as its buffering properties normalize the pH levels of the skin.
Overcoming challenges in colloidal oatmeal analytical method development
When developing robust and sensitive analytical methods to quantify the amount of colloidal oatmeal in a finished product, the complexity of both the polymorphism of colloidal oatmeal and the matrices of OTC products that contain colloidal oatmeal present challenges. Key to method development is the use of both placebo (product prior to the addition of colloidal oatmeal) and finished product. As skin-care products are often complex formulations, mixing well to ensure a homogenous product is also essential for accuracy and precision, otherwise results will vary depending on sampling. Furthermore, after methods have been validated per ICH guidelines for specificity, accuracy, linearity, range, precision, reproducibility, LOD/LOQ, and robustness, lots of finished product may be released per the validated method. It is important to note the exact lot of colloidal oatmeal used in finished batches of product must be used during lot release testing to ensure accuracy of results.
While many contract research organizations (CROs) and contract development and manufacturing organizations (CDMOs) have difficulty overcoming the challenges inherent to colloidal oatmeal method development, validation and testing, Element has a years-long proven track record of successfully developing and validating robust and sensitive HPLC-UV analytical methods to accurately quantify the amount of colloidal oatmeal present in OTC monograph products for lot and batch release.
Ensuring compliance to the FDA's OTC monograph drug requirements
Provisions to modernize and reform the way OTC monograph products are regulated in the US took effect in March 2020 when the Coronavirus Aid, Relief, and Economic Security Act (CARES Act) was signed into law. OTC monographs apply to approximately 800 active ingredients for over 1,400 different uses, which results in the authorization of over 100,000 drugs. While some aspects of the OTC monograph drug regulation process stay the same, changes include the administrative order processes, processes for minor changes in dosage forms, and exclusivity periods for certain monograph drugs, among others.
Element's consultative teams of regulatory and scientific experts have the depth and breadth of experience and regulatory knowledge to ensure OTC monograph products comply with the FDA's updated requirements for OTC monograph products. With years of proven success in developing, validating, and releasing OTC products with complex and challenging active ingredients and matrices, including colloidal oatmeal, Element is the partner of choice for leading OTC product developers and manufacturers. Get in touch with an expert today to explore a partnership with Element.
Our team of over 9,000 Engaged Experts in North America, Europe, The Middle East, Australia, Asia and Africa are ready to help you.