Element provides biocompatibility analysis and toxicology services as per ISO 18562 for respiratory and ventilation devices. We work closely with customers to help identify all necessary testing and compliance requirements to support global device approval from relevant regulatory bodies.
Element operates a global network of medical device testing facilities with extensive experience in ISO 18562 testing for breathing gas pathways including respiratory and ventilation devices and accessories.
Our ISO 18562 studies test for hazards associated with breathing gas pathway devices to determine the product's biocompatibility for medical use, test include;
leachable condensates,
particulate matter,
volatile organic compounds (VOCs).
These studies are designed to assess the compliance of breathing gas pathway devices to support U.S. FDA or EU MDR device requirements helping to ensure global compliance and reduce the likelihood of delays to market.
ISO 18562 testing
ISO 18562 studies comprise of a series of standards that outlines the general principles for the evaluation of breathing gas pathways of medical devices.
We support our customers with ISO 18562 standards across four parts:
ISO 18562-1: Evaluation and testing within a risk management process
ISO 18562-2: Tests for emissions of particulate matter
ISO 18562-3: Tests for emissions of volatile organic compounds (VOCs)
ISO 18562-4: Tests for leachables in condensate
Using state of the art equipment such as thermal desorption gas chromatography mass spectrometry (GC-MS), direct injection GC-MS, Inductively coupled plasma mass spectrometry (ICP-MS).
The Element advantage
With one of the largest and most experienced Extractables & Leachables practices in the world, in addition to unparalleled experience testing a breadth of products that extend from pharmaceuticals, biologics, and devices, to consumer products and more, as your regulatory and scientific partner, Element will help you to navigate the most efficient path to regulatory approval.
Element Materials Technology Analytical Services conducts all studies with the highest degree of scientific integrity, under our Quality Management System. Our analytical laboratories feature the latest state-of-the-art equipment that we operate in compliance with Good Laboratory Practice (GLP) quality systems.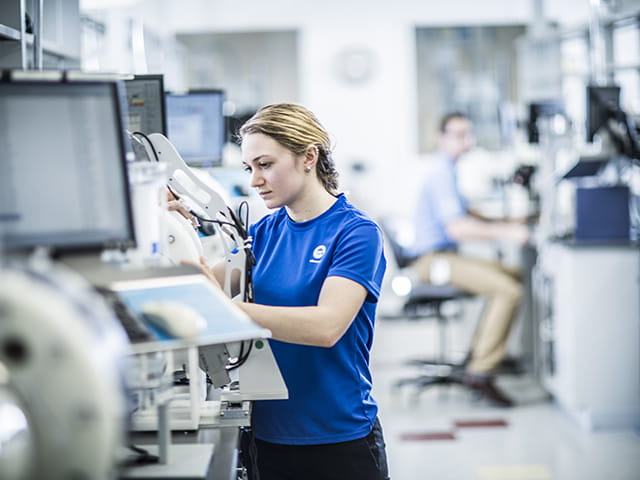 Read our blog post in response to the FDA class 1 recall of 2 million medical devices.
Demand for ISO 18562 medical device testing has accelerated as the result of class 1 medical device recall (MDR).
The recall involves various types of mechanical ventilators, including bi-level airway pressure (BiPAP) and, continuous positive airway pressure (CPAP).
READ MORE
Our team of over 9,000 Engaged Experts in North America, Europe, The Middle East, Australia, Asia and Africa are ready to help you.