About Element Oxford
Element Oxford, previously known as Culham Lightning Studies Unit (CLSU), was originally established in 1972 and acquired by Element in 2018.
Located in Abingdon, UK, the test facility provides comprehensive lightning testing services and consultancy to the aerospace and defense sectors. It's the only commercial laboratory in the country with the capability to test aerostructures for the effects of direct lightning strikes (DO160/ED14 Section 23 testing).
Laboratory Capabilities and Services
Element Oxford laboratory's technical areas of expertise include;·
Lightning testing (High Current, High Voltage, Full Vehicle Tests/Aircraft Level, Equipment Tests)
Lightning technical advisory services (Test/Certification Plan and Lightning Protection)
Lighting protection training courses
The fully equipped lighting simulation laboratory also specializes in testing for indirect effects on electrical equipment and systems, and high voltage testing of antennas and windscreens of up to 500kV.
The team of highly specialized experts provides consultancy on all stages of aircraft lightning protection design and certification, through review, testing, and analysis.
The services offered at our Oxford facility complement extensive DO160 testing at our offices in Warwick and Minneapolis in the US.
Our Accreditations
The laboratory is accredited DO-160 S22 and S23, ED-105. The full scope of our accreditations is available for download below.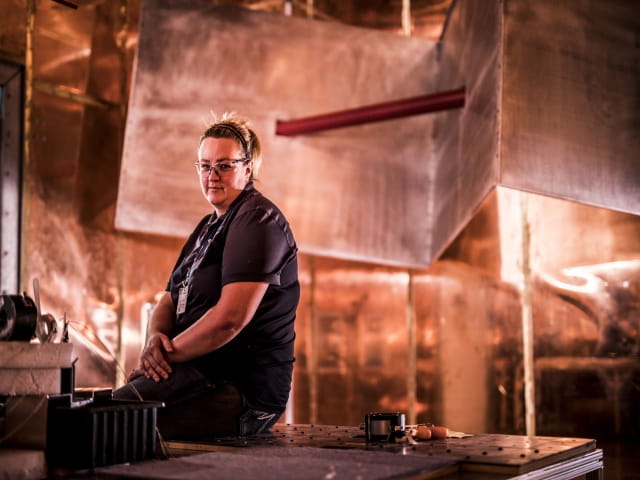 Aircraft Lightning Strike Testing
Our lightning protection testing services help ensure that, in the event of a direct strike, your electronics, equipment and materials continue to perform without failure.