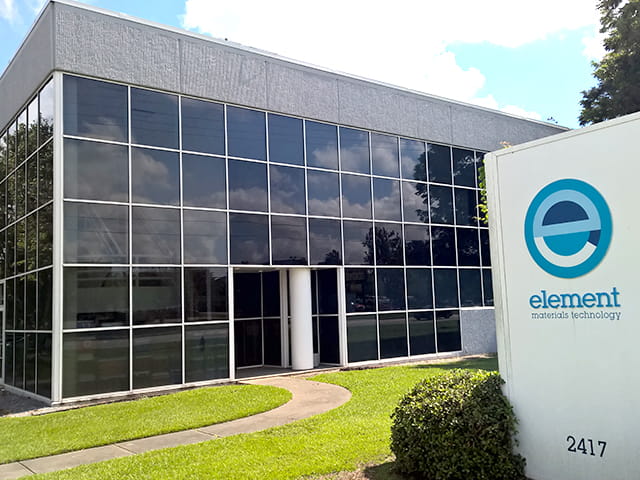 contact details
Element Lafayette
Address:
2417 West Pinhook Road, Lafayette LA 70508-3344 USA 
Phone: 
+1 337 235 0483 
Fax: 
+1 337 233 6540 
Sales Inquiries: 
+1 888 786 7555
Formerly part of the Sherry Laboratories Group, Element Lafayette specializes in providing a comprehensive range of bioassay, GLP compliant toxicity testing, RCRA, wastewater, NPDES, UST, ground water, RECAP, 29-B test methods and procedures and air/emissions testing.
It is a single source for full-service environmental testing services to environmental remediation contractors, state and federal governmental agencies, engineering consultants, municipalities and industrial clients across the globe. Element Lafayette is the only laboratory on the Gulf Coast, and one of only a few in the US able to offer all of the testing needed for NPDES GMG 290000 under one roof and is certified through The NELAC Institute (TNI) in Louisiana and Texas and also holds similar accreditations in Arkansas and Oklahoma.
Looking for an approval, accreditation or document?
Find all Element's accreditation, certification and approval documents conveniently available by location.
services available
Element Lafayette
---

Our team of nearly 2,000 Engaged Experts working across the USA, Europe and Asia are ready to support you.
How could we help you today?
Make an Inquiry