Article
Element supports H2020 Research and Innovation program (Marie Skłodowska-Curie actions)
As part of our internal Innovation and Research programs, Element has many years of experience in running Public Sector co-funded Projects (PSPs) aiming to develop new technical solutions, industry standards and recommended practices to help solve a diverse range of technical and commercial challenges within the Aerospace, Oil & Gas and Automotive sectors. 
One such an initiative is CoACH - Advanced glasses, Composites And Ceramics for High growth industries - European Training Network (ETN), a four year program coordinated by Politecnico di Torino and funded by the European Union's Horizon 2020 research and innovation program (Marie Skłodowska-Curie actions). 
This inter/multi-disciplinary program provides career development and comprehensive training opportunities for 15 PhD researchers in the field of high-tech glasses, ceramics and composites based on effective and proven industry-academia cooperation. 
Element, one of 10 private companies chosen to take part in the program, has employed two early stage researchers giving them the chance to learn, train and gain industry experience whilst also completing their PhD. The students, based at Element Hitchin, are working within the field of ageing of polymers and polymer composites. In particular, one of the early stage researchers, Matteo Cavasin, is investigating the permeation mechanisms on advanced materials and the use of innovative coatings to control it; while the other researcher, Silviu Ivan, is investigating the effect of combining mechanical and environmental loading on the material performance. At the end of the four year project, Element hopes to deliver the findings of its research as new improved services to clients. 
As part of the initiative, Dr. Stefanos Giannis, Sector Manager, Aerospace & Energy at Element Hitchin, was recently invited to teach an Excellence Course in 'Polymers and Polymers Matrix Composites in Harsh Environments' at Politecnico di Torino. 
Originally intended to be a workshop for CoACH students, Politecnico Di Torino included the three day course in its postgraduate curriculum and opened it up to all PhD students and Post-doc researchers interested in Materials Science and Technology.  Although a rarity that such a course is taught by a non-academic, Dr. Giannis was precisely chosen because of his industry expertise and work in this area. He has over 10 years of experience in supporting the industrial application of composite materials within the Aerospace, Renewable Energy and Oil & Gas industries. 
The Excellence Course, attended by over 50 students, overviewed some important topics in polymer matrix composite materials such as constituent materials and their properties, processing and basic mechanics, before focusing on their use in environmentally and mechanically challenging environments. Dr. Giannis concluded with technical examples of its applications in aerospace, space, renewable energy, and oil & gas industries. You can find out more about the course here.
Related Resources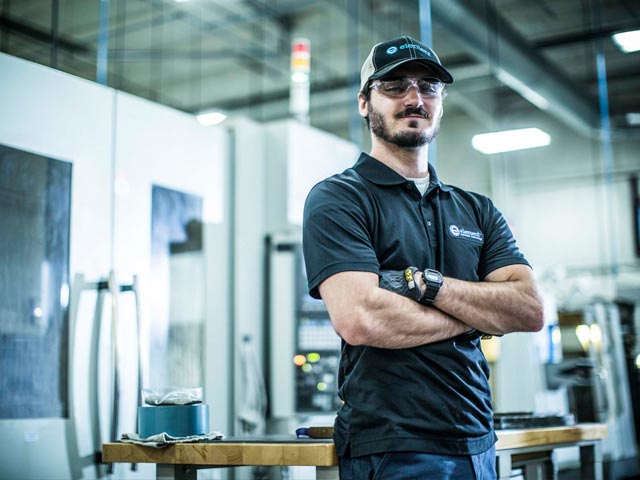 Article
Our team of over 9,000 Engaged Experts in North America, Europe, The Middle East, Australia, Asia and Africa are ready to help you.
Make an inquiry today