Article
New EU standard EN 300 328 v2.1.1 (2016-11) has now been published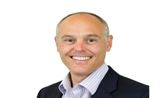 By Engaged Expert
Steve Hayes
The standard is yet to be published on the Radio Equipment Directive (RE D) Official Journal however Element are able to test your 2.4 GHz devices (Bluetooth, WLAN, ZigBee etc.) against this new version.  
ETSI EN 300 328 v2.1.1 (2016-11) was published on 21 November 2016. Although it is a not yet a harmonised standard for the new Radio Equipment Directive, it represents state of the art for products covered by its scope. It covers Wide Band Data Transmission equipment, including Bluetooth, WLAN, ZigBee and related technologies. It describes spectrum access requirements to facilitate spectrum sharing with other equipment and also contains requirements to demonstrate that radio equipment both effectively uses and supports the efficient use of radio spectrum in order to avoid harmful interference. 
What should you do now?
As the standard is not yet published on the RE D Official Journal (OJEU), manufacturers have two main options:
Apply the standard then engage with a Notified Body and perform an Annex III EU-type examination, which enables you to immediately declare against the RE D.
Apply the standard and then wait for the standard to be published on the RE D Official Journal and then use the Annex II Conformity Assessment Procedure.
Which standards are still outstanding?
Many of the remaining standards – including those that are more commonly used against the outgoing directive (R&TTE – 1999/5/EC) – are undergoing modification to be fit for purpose under the change of scope for the new directive and are therefore yet to be published or listed in the OJEU. These modified standards are due any time from now until when RE D comes to the end of its transitional period on 13 June 2017.
What should I do if my standard is awaiting publication?
Whilst these standards are being modified for the new directive, manufacturers must make a decision: wait for the standard applicable to their product to be published (with the hope that it will be available and published in the OJEU before the end of the transitional period) or potentially face a last-minute rush to find an available Notified Body since this will be the only route available if the standard is not listed in time.
If you are unsure about the best option for your product – and whether you are going to need to use a Notified Body or not – please consider getting in touch with one of our team of experts today. We can help guide you on the most suitable approach for your product to ensure that you are fully prepared for 13 June 2017.
Our team of over 9,000 Engaged Experts in North America, Europe, The Middle East, Australia, Asia and Africa are ready to help you.